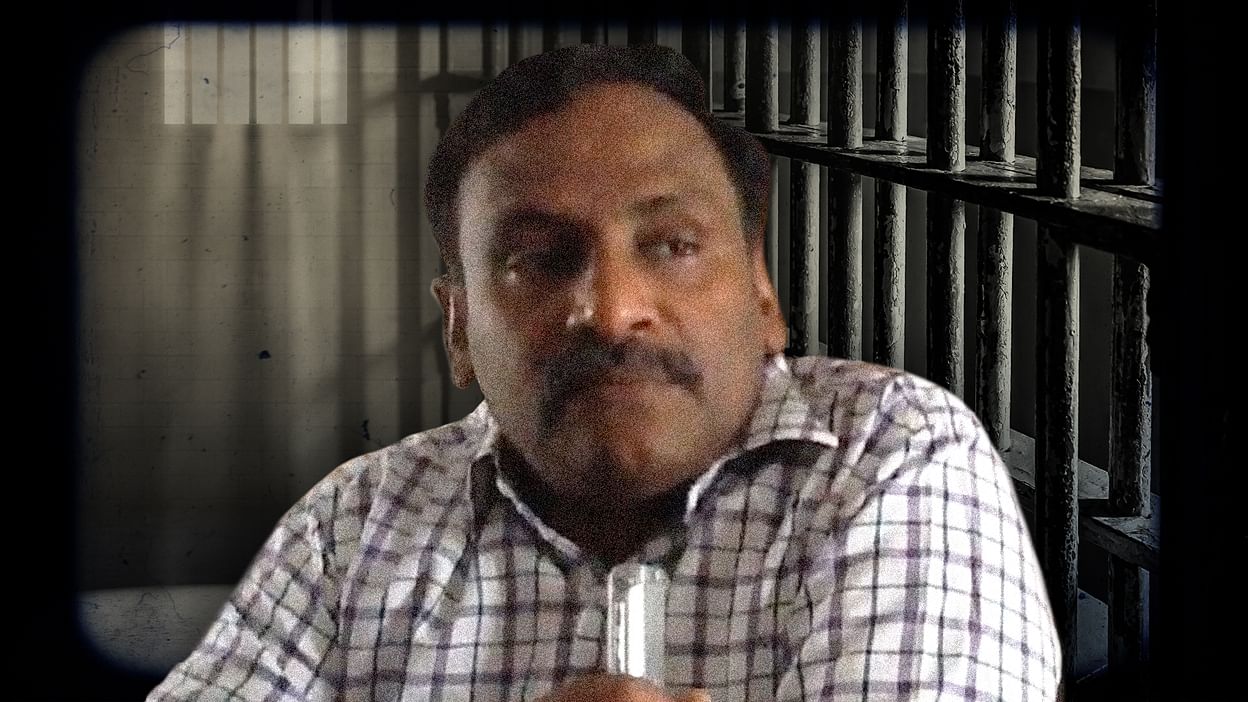 The Nagpur Central Jail authorities have told Prof GN Saibaba's wife that his demands for newspapers, books, and letters have been met after negotiations with him. However his wife activist AS Vasantha Kumari told SabrangIndia on Friday morning, that may not be true.
"I spoke to him yesterday and he has still not got a letter and some news printouts i had sent to him on October 1," she said adding that she had convinced him not to go on hunger strike now as she feared for his life. "He will go on hunger strike and can faint, then the jail authorities will take him to the local hospital, where he is most vulnerable to Covid-19 exposure," said Vasantha.
His family has stated that Dr. GN Saibaba, the Delhi University professor of English who is wheelchair bound with 90% disability, is suffering from multiple comorbidities that put him in the most vulnerable category. He had threatened to go on a hunger strike from October 21 if he was not allowed to receive personal letters, books and medicines in Nagpur jail where he is lodged.
Vansantha has always tried to send him reading material including news clippings because he is not allowed access to newspapers, she also sends him poetry books, and medicines through his lawyers, however he is yet to receive anything so far.
"Reading books and news is important for him," said Vasantha about her professor husband who has been denied bail multiple times, including for his mother's funeral! A fresh parole application was rejected just a day ago. "We shall wait to see if he gets any books in the next few days," said Vansantha.
Dr Saibaba has been charged under the draconian Unlawful Activities (Prevention) Act (UAPA) and has been jailed, often in solitary confinement, in what is called the 'anda cell' or the egg-shaped cell. Vasantha had always alerted the authorities about Saibaba's health, and maintains that he is being neglected and denied appropriate medical treatment by the jail authorities. However she too has no option but to wait for the rare phone call from her jailed husband to get any update.
Meanwhile Prof. G Haragopal, convenor of the Committee for the Defence and Release of Dr. G N Saibaba, issued the following statement after Nagpur Central Jail authorities called to inform that Dr Saibaba will get the basic rights of every prisoner, access to reading material, letters and medicines.
The 53-year-old professor is serving a life sentence for alleged links with Maoists, and taught English at Delhi University's Ram Lal Anand College, until his arrest in 2014.
Related:
GN Saibaba denied permission to attend post funeral ceremonies of dead mother
GN Saibaba denied bail to see his dying mother
What lies behind the high walls of Indian prisons?
Covid-19 a death sentence for Prof. Saibaba: Wife demands release
If Premchand has really touched Modi, why are so many scholars rotting in jails?