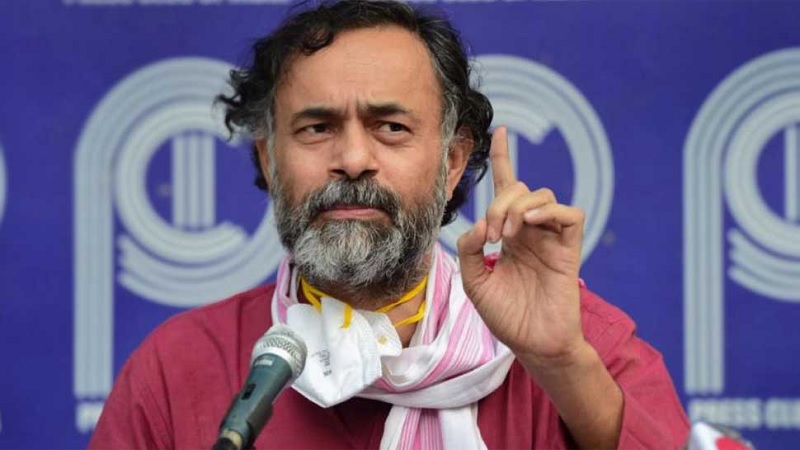 Image Courtesy:zeenews.india.com
Karnataka farmers have been agitating for Minimum Support Price (MSP) for years but the government is bent on ending the mandi system rather than ensuring proper prices, said Jai Kisan Andolan Founder Yogendra Yadav on April 2, 2021.
According to the MSP Loot Calculator, state farmers incurred a loss of Rs 27.99 crore in March due to being forced to sell various crops at prices less than the MSP. Kusum farmers incurred the most loss by receiving an average market price of Rs. 4,175 per quintal as opposed to its MSP of Rs. 5327 per quintal. They suffered a "loot" of Rs. 1,152 per quintal.
Similarly, maize farmers in Karnataka suffered the most in terms of total loot. In these 31 days, farmers lost Rs. 8.11 crore, while gram farmers lost Rs. 6.95 crore and ragi farmers lost Rs. 4.97 crore.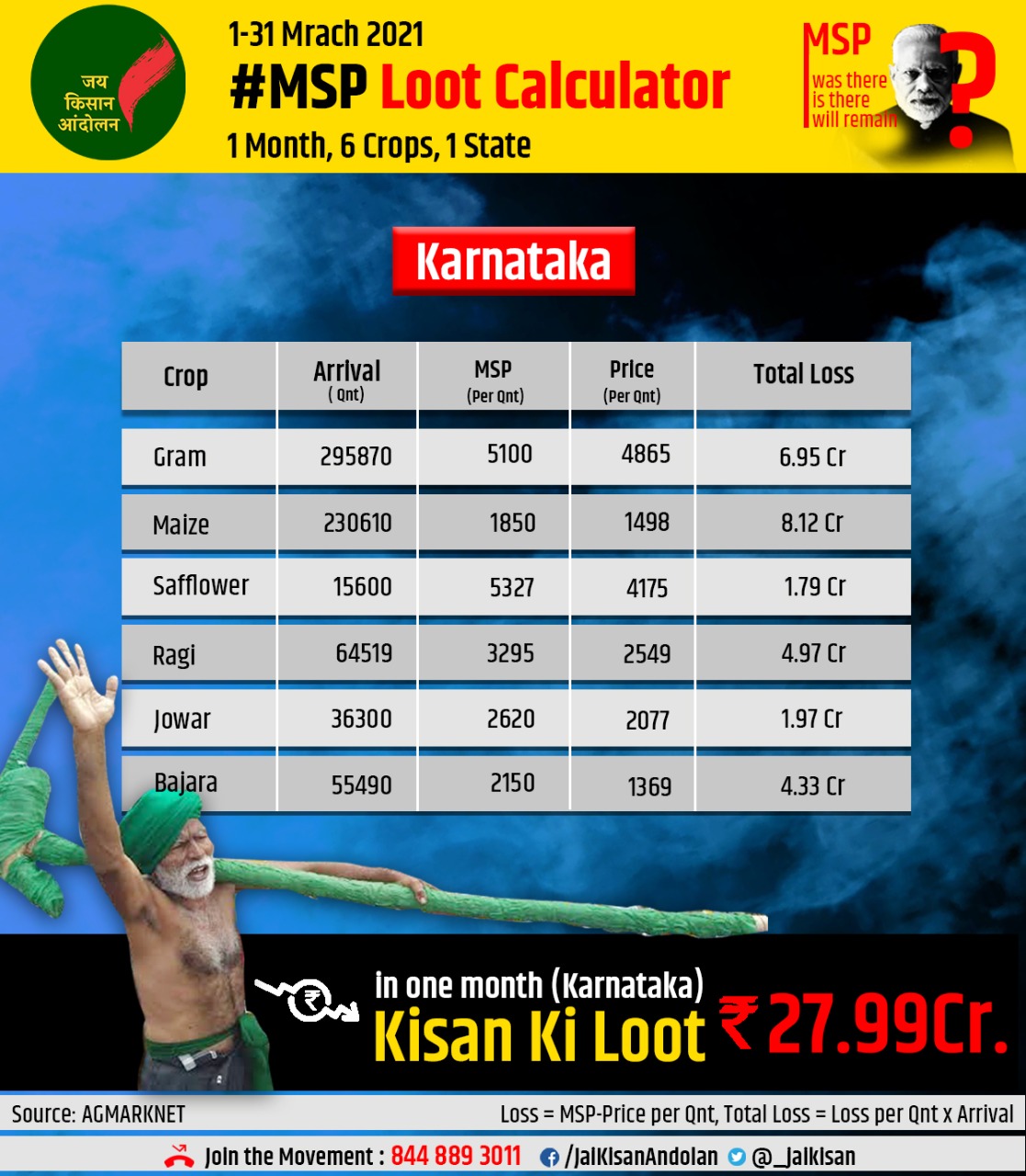 MSP rates in other states
The Calculator also showed that other states also face similar issues in availing MSP. Particularly, for gram crops, farmers receive an average market price of Rs. 4,668 per quintal instead of MSP of Rs. 5,100 per quintal – a difference of around Rs. 432 per quintal. In March, farmers incurred a loss of Rs 273 crore due to selling gram below MSP.
In main gram producing regions such as Gujarat, the situation farmers reported a loss of Rs. 639 per quintal due to an average market price of Rs. 4,461 per quintal. Last month, Gujarat gram farmers lost a total of Rs. 72 crores while their Madhya Pradesh and Maharashtra counterparts were robbed of Rs. 76 crores and Rs. 55 crores respectively.
Related:
MSP Loot Calculator: MP farmers lost more than Rs 200 crores in March
Terrified by MSP Loot Calculator, the Centre is speaking half-truths: JKA
MSP Loot Calculator: Loss on Barley sales amounts to Rs. 2 crore in 27 days!
Jowar farmers suffer major blow during kharif season sale!
Farmers lost Rs. 18 crore on Moong sales: MSP Loot Calculator