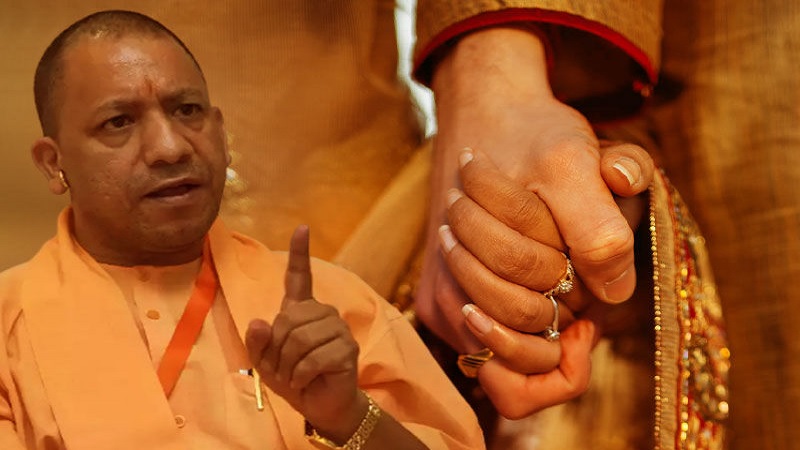 Image Courtesy:livelaw.in
The Uttar Pradesh Government has filed an application before the Supreme Court seeking the transfer of petitions pending before the Allahabad High Court against its anti-conversion of Religion Ordinance.
Chief Justice Govind Mathur and Justice Saurabh Shyam Shamshery noted the Government's application to transfer the instant petition and all other petitions of similar nature for adjudication by the Apex Court and said, "In view of the statement so given, we deem it appropriate to adjourn this petition for writ."
During an earlier hearing on January 7, the Additional Advocate General Manish Goyal had requested Chief Justice Govind Mathur to adjourn the matter sine die since the Top Court had already taken cognizance of the matter and issued notice to State Government and that it may not be appropriate for the High Court to continue the hearing. But the High Court listed the matter for hearing.
The final hearing on this is set to take place on January 25 before the High Court as the Division Bench remarked, "Let this petition along with other similar petitions be listed for final hearing at this stage on 25th January, 2021."
On January 6, the Supreme Court Bench of Chief Justice SA Bobde, Justices V Ramasubramanian and AS Bopanna had issued notices to the State of Uttar Pradesh and Uttarakhand on the petition filed by Citizens for Justice and Peace challenging the anti-conversion laws of the said States. This matter will now be taken up in the first week of February.
The Allahabad HC order dated January 18 may be read here:
Related:
SC issues notice in CJP's Love Jihad Petition
CJP moves SC against "Love Jihad" laws