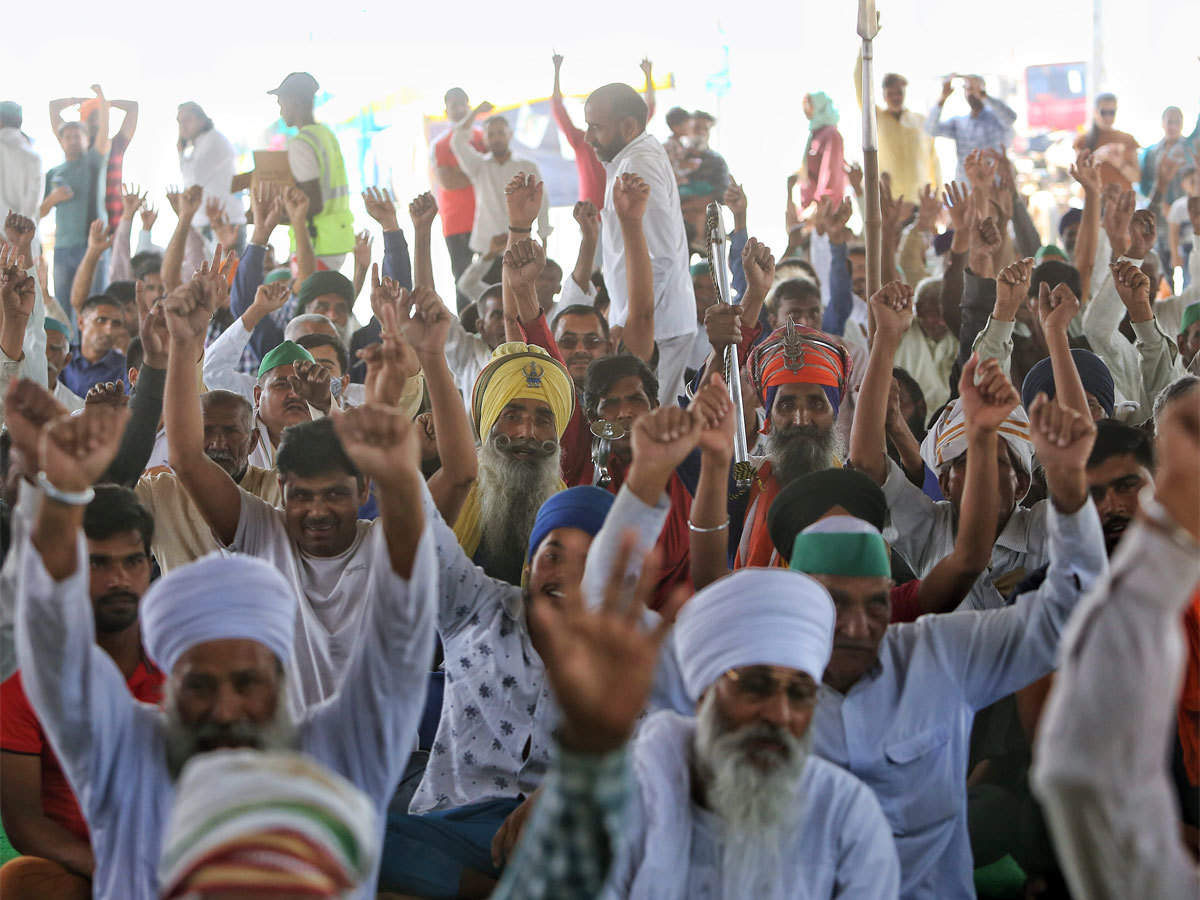 Image: Economic Times

The central government should focus on curbing the spread of the second wave of Covid-19 with immediate effect, and not ignore farmers and labourers like it did during the first wave, said the Samyukt Kisan Morcha (SKM) on April 18, 2021 in a press release.
"It is very condemnable that the government has not learned anything from coronavirus's previous experience. The situation of health services and social security in India is still the same as it was in 2020. Migrant labourers may have to walk and farmers' crops may also be destroyed, but this time, peasants will struggle instead of tolerating the oppressive instructions of the government," said SKM leader Darshan Pal.
He said that the government should make every effort to protect the health and social security of migrant labourers. Similarly, if the central government is really concerned about peasants and the rest of the public, it should accept the demands of the farmers.
2020 data showed that there was a poor performance of GDP in all sectors, but a positive growth in the agriculture sector. Food, farmers and farming are the minimal and maximum requirements of one and all, said the SKM.
Considering this as well as a humanitarian need, farmer leaders said the government should set up vaccination centres at protest sites, along with necessary equipment and instructions for protection from the virus.
"More important is that in a country like India, where even today a large section of the population depends on agriculture, unsuitable models and exploitive policies are being forcefully imposed on farmers," said the SKM.
Farmers also condemned the ruling Bharatiya Janata Party (BJP) for spreading its own propaganda. The SKM demanded that the government accept the withdrawal of the three anti-farmer-dubbed laws and fight the Covid-19 pandemic instead of fighting peasants.
It reminded the government that farmers are already dying by suicide while protesting against exploitive policies of governments. Overall, around 375 people died while participating in the nationwide struggle.
On Sunday, the SKM honoured local people living near the Singhu border for supporting farmers over the last five months. People from villages, factories, colonies and markets were honoured on the main stage and promised to support the farmers in future as well.
Related:
BJP has no authority to hoard Remdesivir during shortage: AAP
Tents of protesting farmers allegdly set on fire at Singhu and Ghazipur borders!
Back-to-back farmers' events in coming days: SKM
Kisan Shaheed Smarak: How artists contributed to the farmers' movement