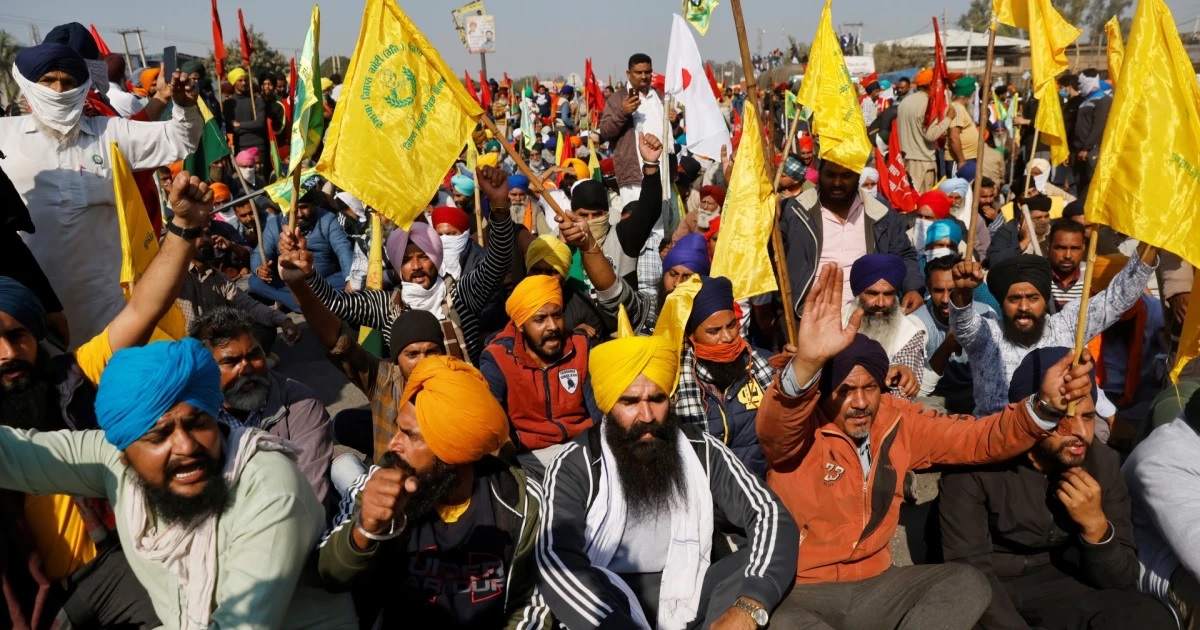 The second round of meeting between the central government and 35 farmer groups representatives ended in the Agriculture Minister assuring farmers that no changes will be made to the Minimum Support Price (MSP). A few hours after the meeting ended, Narendra Singh Tomar also gave a statement regarding the Agricultural Produce Market Committee (APMC), "Government will ensure that APMC is further strengthened and its usage increases. New laws lay down provisions for private mandis outside the purview of APMC. So, we will also contemplate about having an equal tax for private as well as mandis under APMC Act." The next round of talks has been scheduled for tomorrow, December 5.
During the meeting when the lunch break was called, the farmer leaders refused lunch offered by the government and had a food van waiting for them with food sent by their farmer brothers protesting at the Singhu border.
The farmer leaders are insistent on their demand for a special Parliament session to repeal the 3 laws and the Congress has made a similar demand for an early winter session.
Meanwhile the police have been compelled to close routes on NH9 and NH 24 from Ghaziabad to Delhi as the crowd of protesting farmers is swelling along the Delhi borders.
While Tomar has urged farmers to end the protest, farmers stationed at the borders are determined, "Does this look like a group that will go home in a few days? We are here for the long haul. We will stay here for as long as it takes for this government to realise that it can't ignore voices it doesn't like", a farmer from Punjab spoke to Indian Express.
Returning awards
Another update comes from the literary circle in Punjab, as writers are returning their Sahitya Akademi Awards in support of farmers. They include renowned poet Mohanjit, story writer Jaswiner and playwright and editor of Punjab Tribune, Swarajbir.
Also, former CM of Punjab and Shiromani Akali Dal (SAD) leader Prakash Singh Badal has returned his Padma Vibhushan as a show of solidarity with the farmers
Further, BJP's ally in Haryana, JJP youth wing leader Digvijay Chautala who is also the younger brother of the Deputy Chief Minister has demanded that cases against Haryana farmers who were part of Delhi Chalo march should be withdrawn.
Related:
Farmers Protest: Bad journalism is doing more damage than water cannons!
More Delhi border roads shut down as farmers from UP-Haryana join protest
Punjab CM did not stop farm bills when he could: Arvind Kejriwal