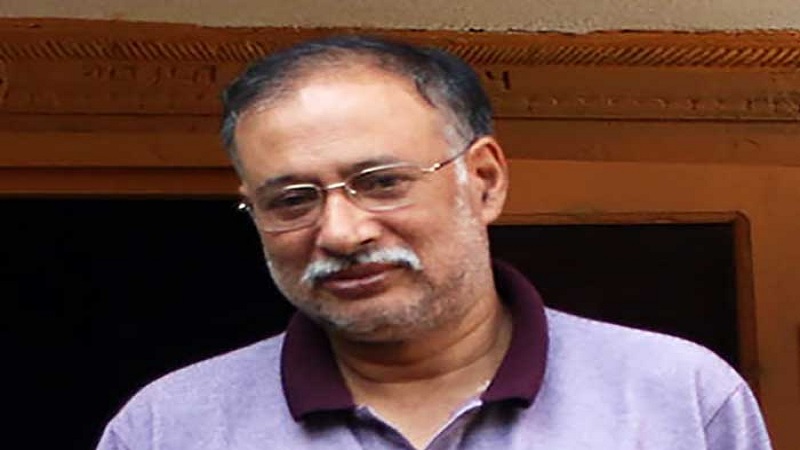 Image Courtesy:yespunjab.com
Anguished at the series of attacks on minorities and Muslims by terrorists in the Valley, Kashmiri Pandit leader Sanjay Tickoo told Sabrangindia that repeated pleas with LG Manoj Sinha to enhance security for Pandit families had gone unanswered. Following a spate of killings on October 5, today October 7, two teachers, one Sikh, one Pandit were gunned down by militants in the Eidgah area of Srinagar after identities were demanded and they were singled out. Taking to social media, Tickoo wrote: "Welcome back to 1990".
The Thursday morning victims of terror attacks by gunning were principal of a school Deepak Chand and a female teacher Supinder (Satinder) Kour in Safa Kadal area of Srinagar. Two days ago, on Tuesday evening militants killed well known chemist and businessman, Makan Lal Bindroo at his shop in the high-security zone of the Iqbal Park area. Makhan Lal Bindroo, settled here since 1947, was shot along with Virendra Paswan a street food vendor and Mohammed Shafi Line a resident of Naidkhai village, who headed Sumo Car Stand, an association of taxi owners in Shahgund village in Bandipora.
Earlier, last Saturday, militants had killed Majid Ahmad Gojri and Mohammad Shafi Dar for their alleged links with the security forces in Srinagar. Several Muslims are on the "hit-list" and have fallen victims to terror bullets as well.
In several formal communications over the past months, Sanjay Tickoo has approached the Liutenant Governor's office with no success. The KPSS' most recent communication has spoken of the "the callous approach shown by the LG's office and the security agencies working in Kashmir Valley have raised questions regarding the security of the non-migrant KP families in Kashmir.
A recent example may be read here:
Calling for a collective response to the killings, to prevent the situation deteriorating into the Kashmir of the 90's when large scale Pandit migration took place, Sanjay Tickoo a community leader is worries and concerned about the Valley's 400 odd KP families, many living in isolated pockets in villages. This week has been harsh for the minorities in the Valley though Muslims have also been a target.
There have been rumours of such attacks yet the government is unconcerned, says Tickoot. There are over a hundred people on the hit list, Sanjay Tickoo himself a target. "Yes, after the killing of Bindroo sahab (Makan Lal Bindroo) there has been a huge outpouring of grief and sorrow in the Valley. Everyone seems to be in pain. But I was expecting more of a collective response from the majority community, a spontaneous shutdown," Tickoo said. He was also anguished at the targeted nature of the killings: he had heard the identity cards of the slain teachers were checked before they were isolated and later killed.
"I don't know who has done it. I am not naming anyone or any country for these killings. I am saying there has to be a collective response to such killings. Otherwise the situation resembles that of the 1990 when large scale Pandit migration took place," he repeated.
"I was 22 then, am 54 now, in the 32 years must has changed. We must learn from the mistakes of the past," he added
The Citizens for Justice & Peace (cjp.org.in) has been consistent in its support for a campaign for adequate security and livelihood for the non-migrant Kashmiri Pandits of the Valley. In December 2020, Sanjay Tickoo was aon a hunger strike against the political and administrative isolation that the community was facing.
Director General of Police (DGP) Dilbagh Singh according to media reports has said that the killing of unarmed civilians in Srinagar is a move to damage the age-old traditional communal harmony in Kashmir.He said the police have already got some clues about previous killings and will also probe the fresh incident too.
Talking to reporters outside the Government Boys Higher Secondary School, Eidgah, Srinagar, the DGP said killing of innocent civilians reflects "frustration and barbarism."
"This is an attempt to defame local Muslims of Kashmir. Killing innocent civilians including teachers is a move to attack and damage the age-old tradition of communal harmony and brotherhood in Kashmir," the police chief said.He said killing innocents is a conspiracy to "target local ethos and values" which will be defeated by the police and people collectively.
An outfit called the Resistance Front had claimed responsibility for the killings.
Related:
Killing three civilians, terrorists send a bloody message across Jammu and Kashmir
Jammu and Kashmir: Press Council of India to investigate intimidation of journalists