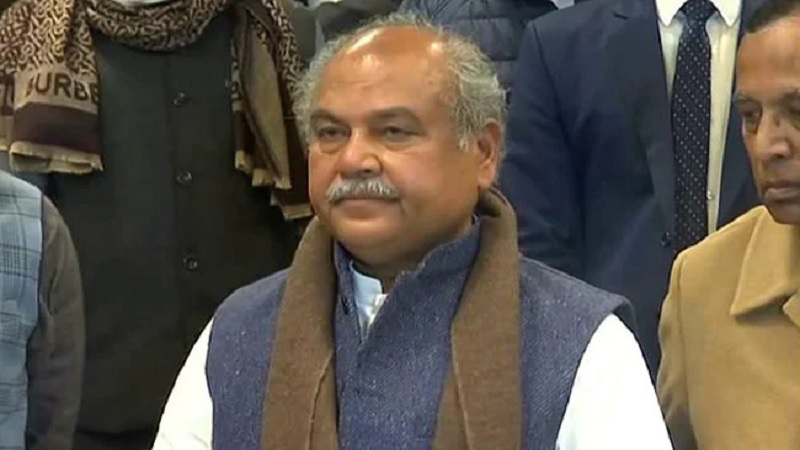 Image Courtesy:ndtv.com
The Ministry of Agriculture and Farmers Welfare, while responding to a related question, refused that it will provide any compensation to families of farmers who died during the on-going agitation. Media reports suggest that as of February 1, over 190 people have died during these protests that have stretched on for over 2 months now.
In the light of the raging protests where the farmers have refused to back down, it was obvious that the Ministry of Agriculture would be faced with many questions related to the farm laws in question and relating to the protesting farmers. In its written response, the Ministry has stated that it has had 11 rounds of meetings with farmers' unions to resolve the issue.
When questioned on cases filed against farmers, the Ministry of Home Affairs stated that it was by Delhi Police that 39 cases have been registered. In response to the question on why tear gas and lathi charge was inflicted upon farmers, the MHA tried to justify the same by stating that "large convoys of protesting farmers in tractor trolleys tried to furiously force their way and go past Police barricades to enter Delhi". It further stated, "They aggressively resorted to rioting, damage to Government property and used criminal force to deter public servants from the discharge of their duty, thereby inflicting injuries to the on-duty police personnel".
The Ministry said in its written response that farmers did not follow social distancing and gathered in large numbers without wearing masks and all of these reasons compelled Delhi Police to use tear gas, water cannons and mild force to control the crowd.
The Answers may be read here:
Related:
Over 100 persons missing after Kisan Ganatantra Parade!
Journalist Mandeep Punia granted bail by Delhi Court
Delhi HC dismisses PIL seeking release of over 200 "illegally detained" farmers