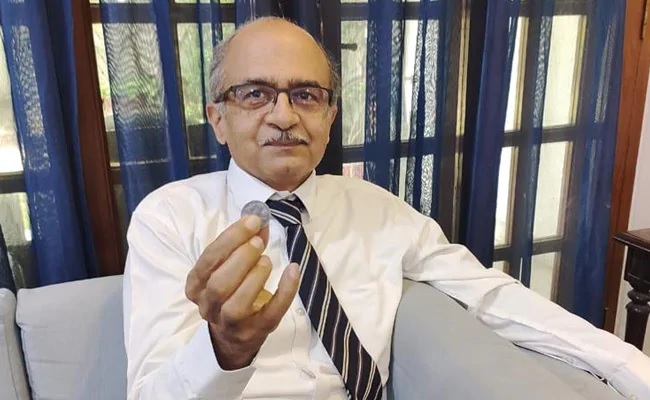 On Monday, August 31, 2020, after the Supreme Court of India fined Prashant Bhushan Re 1 after holding him guilty of contempt of court in connection with two tweets, the senior advocate and human rights defender issued a statement accepting the court's sentence.
He said, "I propose to submit myself to this order and will respectfully pay the fine, just as I would have submitted to any other lawful punishment." Bhushan went on to say, "This issue was never about me versus the Hon'ble Judges, much less about me vs the Supreme Court. When the Supreme Court of India wins, every Indian wins. Every Indian wants a strong and independent judiciary. Obviously if the courts get weakened, it weakens the republic and harms every citizen."
Bhushan also expressed gratitude to citizens who stood by him saying, "I am extremely grateful and humbled by the solidarity and support expressed by countless persons, ex-judges, lawyers, activists and fellow citizens who encouraged me to remain firm and true to my beliefs and conscience. They strengthen my hope that this trial may draw the country's attention to the cause of freedom of speech and judicial accountability and reform."
Calling the case a "watershed moment for freedom of speech" Bhushan said that he was glad it "encouraged many people to stand up and speak out against the injustices in our society." He also thanked his lawyers, Dr Rajeev Dhawan and Dushyant Dave.
The entire statement may e read here:
Related:
BREAKING: SC fines Prashant Bhushan Re 1 in tweet related contempt case
Prashant Bhushan contempt sentencing: Court should forgive him or warn him, says AG
Insincere apology, a contempt of my conscience: Prashant Bhushan