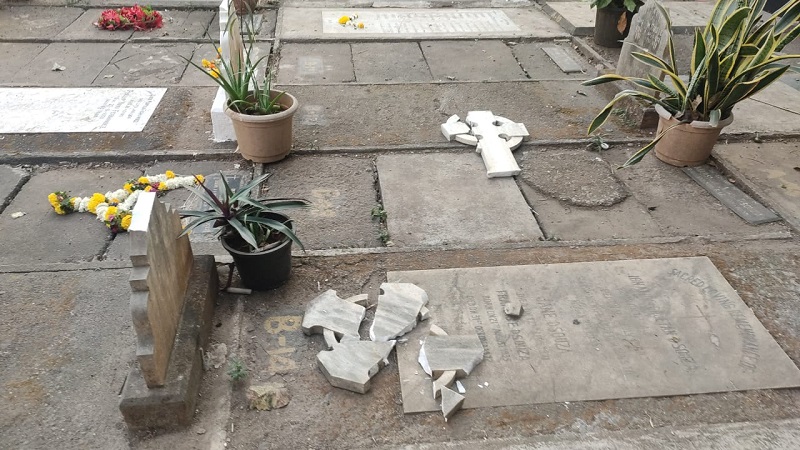 Over a dozen graves and crossed were desecrated at the iconic St. Michael church graveyard on January 7, 2022. The Bombay Catholic Sabha has issued a strong statement in condemnation after which an FIR was lodged by the local police, the police visited the spot and investigation into the identity of the miscreants, begun. The Sabha has also demanded full protection of the community's churches and graveyards in Mumbai.
Meanwhile the outrage over the BMC's sudden notice to vacate the 115 year-old, St Peter's cemetery has been temporarily put to rest at least with The Indian Express reporting a withdrawal of the notices sent on January 2.
A notice to the trustees of the cemetery, the BMC said, "As per the request for reconsideration of affected portion of cemetery in the proposed widening of existing road, MLA Ashish Shelar has represented this matter for reconsideration on its merit." A similar notice also sent to the Bandra Bene Jewish Cemetery located across the St Peter's cemetery was also withdrawn.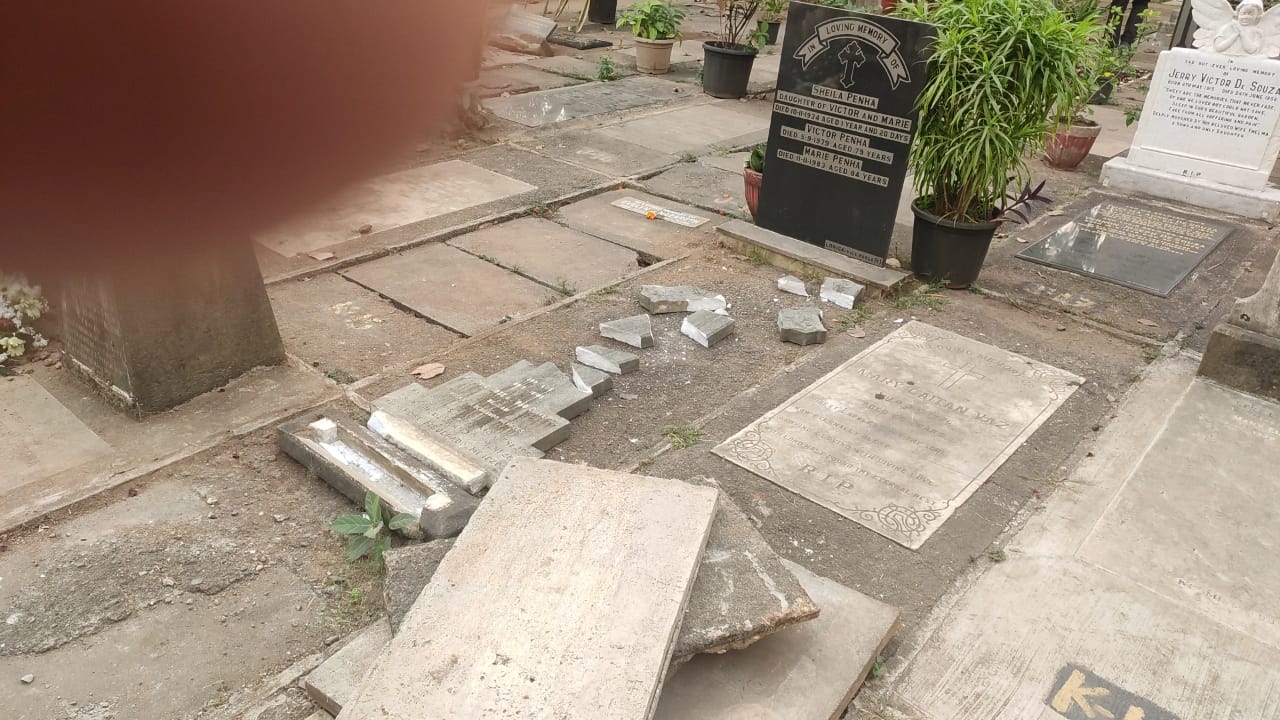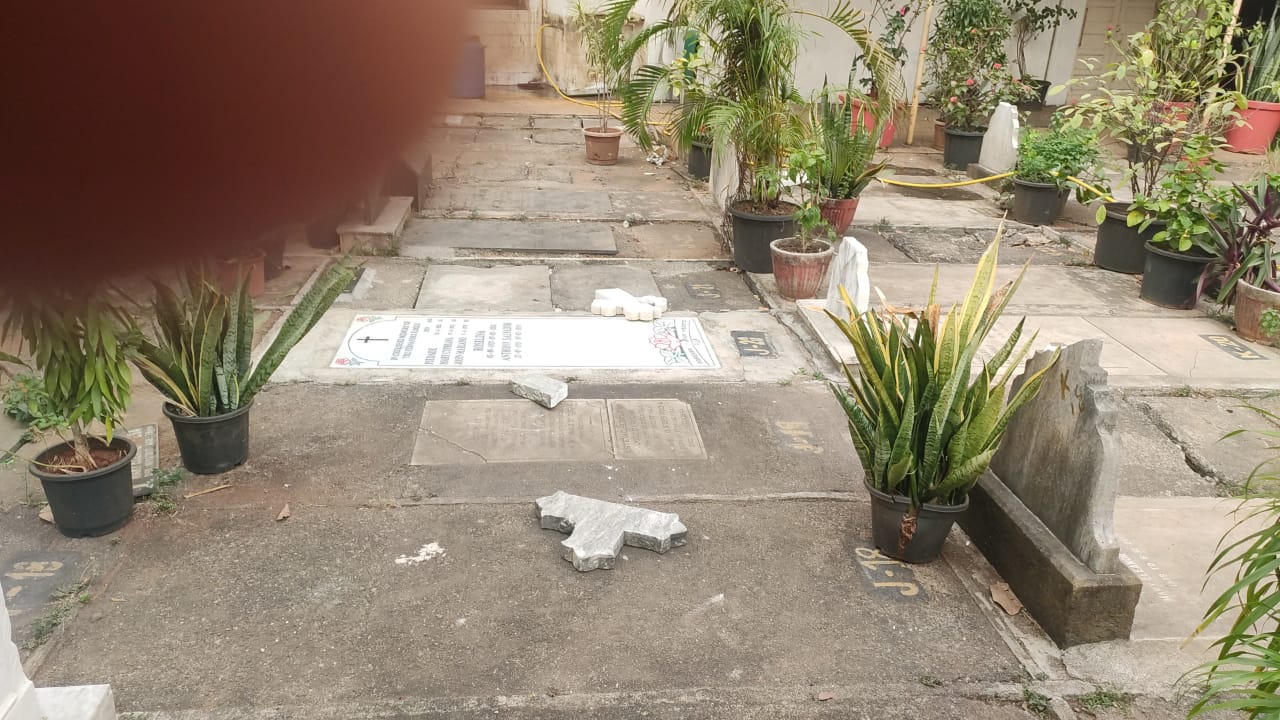 The BMC had issued a notice to cemetery on January 2, giving the trustees seven days to vacate the portion of the plot. The notice had met with public outcry as activists and community members slammed BMC for attacking the religious and cultural sites of minority communities.
"We had said that this decision is uncalled for and that an alternate method needs to be found. We have been told to submit our written response, which we will be doing," said Father Fraser Mascarenhas, Parish priest and trustee of the cemetery as quoted by the newspaper.
Mascarenhas had earlier said that BMC proposed to take over the compound wall of the plot, along with a portion that would have affected 30 graves. At present, there are over 400 graves at the cemetery.
Sources have told the media that the cemeteries stand on land reserved for burial grounds.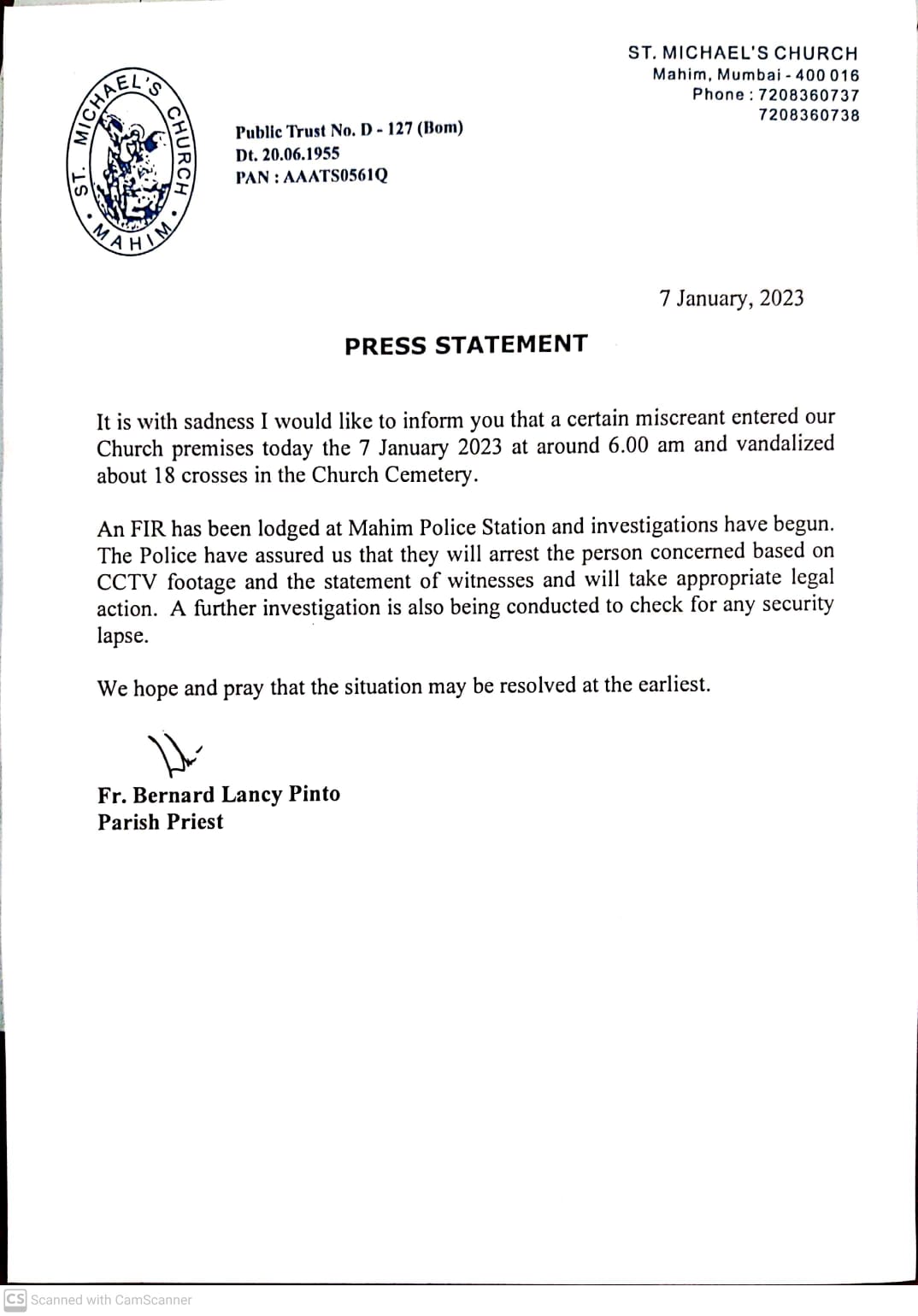 Related:
Not an inch of our cemetery land, Mumbai Christians protest BMC demolition notice
Remembering Kandhamal
Church vandalised in Karnataka's Mysuru, statue of Baby Jesus damaged
PM's 'deafening silence' on attacks on Christians concerning, outfits protest such attacks