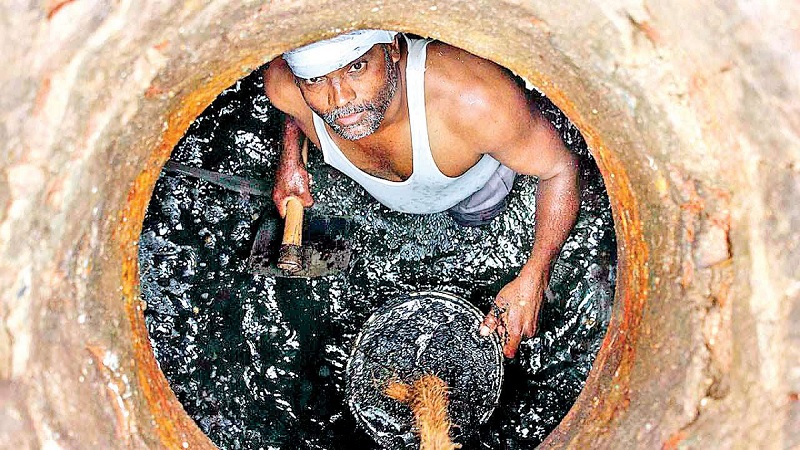 Image Courtesy:dnaindia.com
Families of as many as 12 sanitation workers who have died since 2020, did not receive due compensation for their kin, reported the Times of India on March 26, 2022. The news comes days after Union Social Justice and Empowerment Minister Ramdas Athawale said in the Lok Sabha that there have been no manual scavenging deaths in the last five years.
As per the central government data, Gujarat recorded 28 deaths of workers in sewers since 27 of which only 23 had received compensation worth ₹ 10 lakh as mandated by the Supreme Court. However, on Saturday, it was revealed that the state government failed to compensate for any of the 12 deaths in the last two years.
In a response to a question from Kodinar's Congress MLA Mohan Vala, the government said that the apex court directs compensation in the case of a worker being lowered into a manhole. However, two cases of the aforementioned deaths were not related to manhole or drainage work while two more deaths occurred on private premises. As for the remaining eight instances, the government said it cannot trace the families. Although, it informed that nine of these deaths occurred in state capital Ahmedabad.
Already, Dalit rights activist Bezwada Wilson decried the Centre for its "irresponsible statements" on manual scavenging deaths. At the time, Athawale claimed that at least 245 families received due compensation in the last half a decade while 31 received inadequate financial assistance. For years now, sanitation workers forced to engage in manual scavenging have demanded an acknowledgement of their rights and proper equipment like sewage cleaning machines to do the work without endangering their lives.
Related:
No death due to manual scavenging: Social Justice Minister Athawale
Protection of Manual Scavengers under the law: The real picture
Dalit man forced to enter and clean sewer in Gujarat
Dalits and Adivasis suffered violence and discrimination even in 2021
Varanasi: Sanitation worker dies after being trapped in sewer line for 18 hrs!