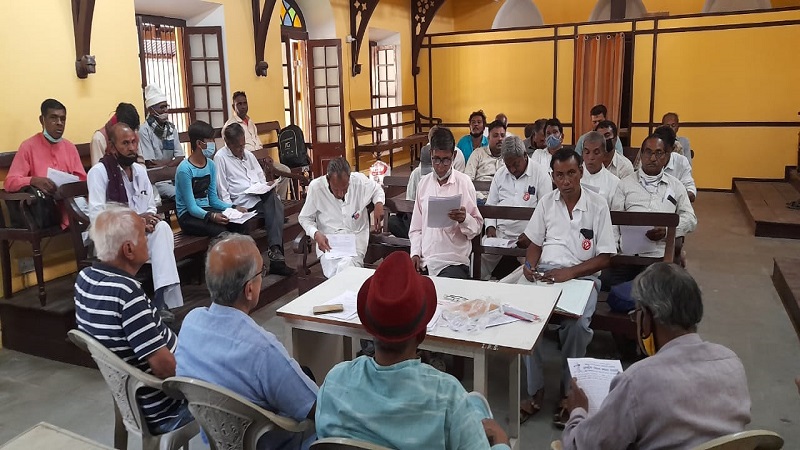 Gujarat farmers held a state council meeting on March 16, 2021 at Ahmedabad, with 34 members from 11 districts to discuss the ongoing farmers struggle and future tasks, said the All India Kisan Sabha (AIKS) in a press release.
AIKS President Dr Ashok Dhawale addressed the audience regarding farmers' agitation against the three farm laws forcibly passed by the central government – the Farmers (Empowerment and Protection) Agreement on Price Assurance & Farm Services Act, the Farmer's Produce Trade and Commerce (Promotion and Facilitation) Act, and the Essential Commodities (Amendment) Act – while State President Dayabhai Gajera presided over the event. Secretary Purushottam Parmar placed a written report of AIKS activities in 2020 and State Vice President Arun Mehta gave important guidance.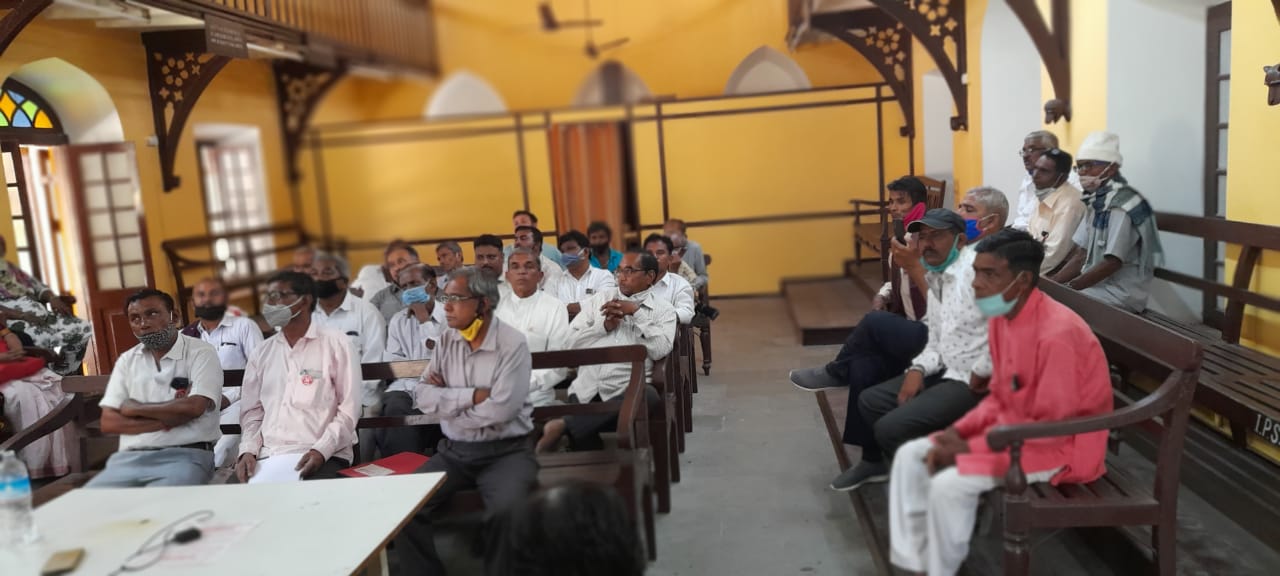 In December, over 150 AIKS-led peasants from Gujarat participated in a siege for two weeks at the Shahjahanpur border. Thereafter, members formed a state-level joint front of various farmer organisations to support the Delhi struggle. However, when the AIKS tried to implement subsequent SKM action calls, the BJP-led Gujarat government arrested AIKS and CITU leaders in several districts.
"Despite the pandemic, the AIKS crossed 39,000 membership in Gujarat last year," said Dhawale.
Resolving to implement future SKM calls for struggle, members said they would take up local issues of the peasantry, concentrate on completing the membership drive in April, decide dates of extended district council meetings and plan for maximum unit conferences in May.
Related:
250 farmers have died! Why is the government silent?: Meghalaya Governor Satya Pal Malik
Haryana gov't trying to trap farmers in false cases: SKM
Anti-Privatisation Day: Over 1 lakh protests, video message to UNHRC and more
Farmer and workers leaders to meet and plan March 26 Bharat Bandh!
Contract employees flood Patiala streets, demand regularisation of workers
Mitti satyagraha begins on the same day as the historic salt satyagraha!
Punish anti-farmer BJP and its allies in upcoming elections: SKM
Karnataka farmers ask: Where is MSP Modi ji?