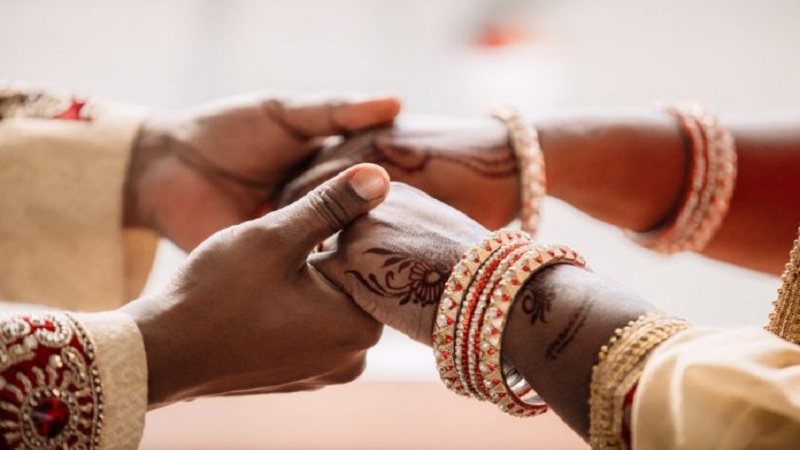 Image Courtesy:thefederal.com
Following the footsteps of Uttar Pradesh and Madhya Pradesh, the Gujarat state government is all set to draft its own legal provision against forceful religious conversions in the name of love and marriage, according to a Times of India report.
The already enforced Gujarat Freedom of Religion Act, 2003 prohibits conversion from one religion to another by the "use of force or allurement or by fraudulent means". So, the Government is yet to decide whether the State will enforce a new anti-conversion law or strengthen the existing one.
The Law, Legislative and Parliamentary Affairs, and Home departments have been directed to mull over new and stringent provisions vis-à-vis the existing statute in the State. The Government official while talking to the media revealed plans of the State that involved getting feedback from elected legislators as well as civil society groups on whether there ought to be stricter provisions to contain the instances of 'love jihad'.
Times of India reported that the Government is definitely keen to make the existing law stricter with specific provisions to control the 'love jihad like forced conversions'. Vijay Rupani, the Chief Minister of Gujarat has also gone on record to say that the state government would "see when the time comes" about the need for framing such legislation, according to Indian Express.
In December, Dabhoi MLA Shailesh Mehta had written a letter to the Gujarat Chief Minister demanding a law like Uttar Pradesh to prevent the occurrence of 'love jihad'. This letter was written in pursuance of an incident where a youth from a minority community in Nagarwada eloped to Maharashtra and married a Hindu Brahmin girl, who converted to his religion. He further stated that a law should be made that a young man and woman can register a marriage wherever they live or the existing law should be amended.
After the married couple came back to Vadodara, they felt intimidated by the tension in the neighbourhood and sought police protection. Even though their marriage was considered "valid" by the Gujarat police, they were sent back to their respective families instead of residing together as a married couple.
Bhartiya Janta Party leaders including Ranjan Bhatt, Seema Mohile, party city President Dr. Vijay Shah and erstwhile Mayor Sunil Solanki also met the 23-year-old woman and counselled her to rethink her marriage with the Muslim man, elucidating the pros and cons of her marriage to her now husband.
Ranjan Bhatt also spoke to the media and said, "The girl is extremely disturbed but she is opening up now and beginning to understand the importance of what everyone is trying to tell her. Their decision to elope and marry is not good for both of them. They are college dropouts and have only completed HSC. Neither of them has a stable income. As elders, we are advising her to think of practical life. Their marriage will not last more than a few months once reality strikes."
On December 29, the Madhya Pradesh Cabinet approved the Freedom to Religion Bill, 2020 that provides for prison term of up to ten years and fine of Rs 1 lakh declaring forceful conversions for marriage 'null and void' as an ordinance in a special cabinet session, after which it was sent to the Governor for her assent.
Related:
Gujarat: Are BJP leaders counseling women against inter faith marriages?
Madhya Pradesh Cabinet clears 'Love Jihad' law!