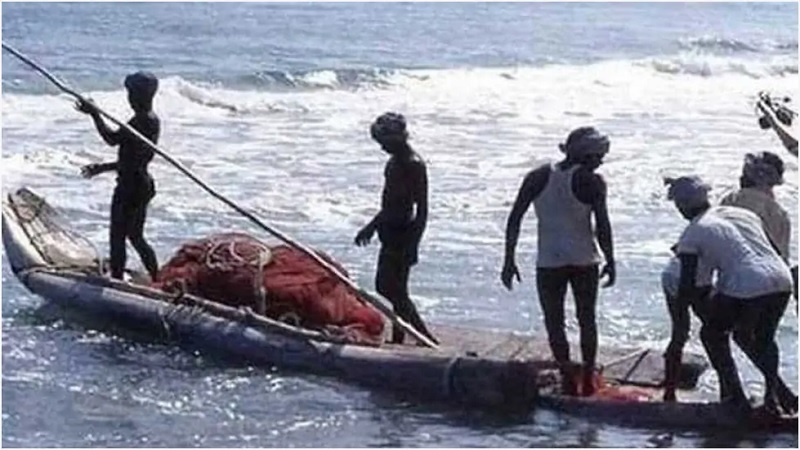 Image Courtesy:kashmirdigest.com
A petition was filed in Gujarat high court on Thursday, seeking "euthanasia for 600 people" by Allarakha Islamilbhai Thimmar, who represents 100 Muslim fishermen families in Gosabara wetlands in Porbandar.
According to news reports, he filed the petition seeking permission for himself and his 600 community members for active euthanasia. Thimmar, as reported by The New Indian Express, hails from the Gosabara wetlands in Porbandar and filed the petition "lamenting the fishing community's deteriorating economic situation." The application, has been filed on behalf of the Gosabara Muslim Fishermen's Society, and has alleged that "the government does not provide facilities to people belonging to a particular community."
According to the report, the community of fishermen have stated that they are facing "political persecution," so are seeking permission "to end their life, pending several submissions from the local level to the Governor". The petitioner's counsel, Dharmesh Gurjar, told the media that the mooring of boats has been banned at Gosabara port since 2016. "Thimmar and his community are being denied their rights despite having licences," he was quoted by news reports.
Thimmar has also alleged that the authorities have been "harassing" their families on the basis of religion. He has alleged that "all facilities are regularly given to Hindu fishermen." The petition said the community has always been "loyal to the nation" and never engaged in "anti-national activities" like smuggling, added the TNIE report. The community said it had in fact often "given information to security agencies" on such activities "sponsored by Pakistan and others" added the report.
The petition quoted by ETVBharat states, "…otherwise Your Lordships may be pleased to pass such other and further appropriate order and direction, directing the concerned authorities for by and large collective euthanasia (Ichha Mrityu) for 600 lives of petitioner and his community to end their lives happily and wilfully as per their desires."
Thimmar has also sent a memorandum to the Governor, Chief Minister, and Porbandar Collector for the same. According to the news report, even after these repeated representations to the state government, no action was taken, and this is why Thimmar filed a petition in the High Court.
Related:
Urgent need to revive and sustain Banarasi weaving industry
Coastal road project: Over 50 academics bat for fisherfolk
Guj HC raps AMC for prohibiting sale of non-veg food on streets