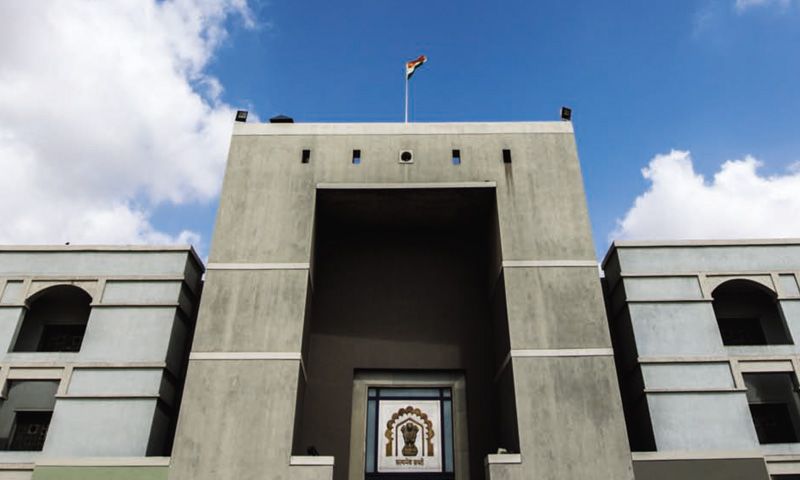 The Gujarat High Court has expressed its displeasure at the state government's inaction in protecting the rights and interests of the tribal people by rejecting their claims to land for cultivation and conversion of forest land to revenue villages. A Bench comprising Chief Justice Vikram Nath and Justice JB Pardiwala was hearing two Public Interest Litigation petitions in the matter Action in Community Research and Development v. State of Gujarat (PIL No. 159/160 of 2020) on October 26, 2020.
Advocate AJ Yagnik appeared for the petitioner NGO in this matter. The bench has also directed the State Government to respond to the writ petitions by December 2020.
The bench remarked that, "We are sad to note that almost 18 years have elapsed, but, as pointed out by Mr. Yagnik, there is no further progress in the matter. The directions were issued with a view to see that the interest of the tribals across the State of Gujarat is protected."
These earlier directions were issued on writ petitions moved in the year 2011-2012 seeking appropriate directions from the court pertaining to forest claims of the tribal community. The court through its order dated May 3, 2013 disposed of both the writ petitions and directed the Government to give cogent reasons for rejection or modification of the claim. The respondent State was also directed to expedite the process of deciding the pending 1,28,866 claims and the process of recognition of community rights over forest resources and also expedite the process of conversion of forest settlement villages into revenue villages.
The NGO's 2020 plea submitted that the 2013 directions are yet to be implemented by the State. So, this division bench has now directed the State to file its response to the allegations in the writ petitions and slated the hearing for December 2, 2020.
The order may be read here:
Related:
Has gov't decided to sacrifice FRA to benefit corporates?
Forest rangers relent; release Forest Rights Committee Chairman
Give forest rights, not Tiger reserve: Forest Dwellers of Uttarakhand