The state has not been able to provide key objectives of providing free and compulsory education to children since 2013.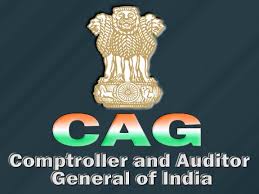 In a recent audit report by Comptroller and Auditor General of India (CAG) for the year ended March 2017, it revealed how Gujarat government under-utilized Rs. 3500 crore funds for implementation of Right to Education Act.

The CAG has also revealed that 12.80 to 15.11 per cent of children in the age group of 6-14 years were not enrolled in any school in the state during 2012-17. But the state government could only identify between 2.72 to 6.12 per cent of children as "out of school children" during the same five years.

CAG has expressed its dissatisfaction with the state in proper implementation of RTE Act, also known as the Right of Children to Free and Compulsory Education Act of 2009.

The report further stated that the monitoring mechanism of the state was weak as Block Resource Centre Coordinators or Cluster Coordinators had not conducted the prescribed number of inspections of schools.

The State Advisory Council met only twice against 16 meetings to be held between 2013 to 2017, the report added.

The CAG report has stated that 359 eligible children belonging to weaker sections and disadvantaged groups were denied admission during 2016-17 by the district authorities in Surendranagar district alone.

CAG has given a few recommendations to the Gujarat government regarding education, "The state government should conduct an annual survey to identify children in the age group of 6-14 years and enroll them in schools. The state government may ensure that the provisions of the RTE Act regarding admission under 25 per cent quota in all the unaided schools are adhered to in letter and spirit."

"Government did not print and provide Braille books to visually impaired students during 2014-16. 63% of hearing and impaired students were provided with hearing aids during 2012-17. The targets allotted were much lower than the actual seats available for admission. State advisory council met only twice against 16 meetings to be held during 2013-17. Delay in reimbursement to schools. In two such districts, the authorities had not reimbursed Rs 91.28 lakh payable to 377 unaided schools. Recurring expenditure of Rs 1.28 crores unpaid for 4260 students," were some of the startling revelations noted by DNA.

"On RTE Act's clause for establishment of neighbourhood schools and transportation facility, the CAG report stated that the state government mapped schools in 2011-12 and found the requirement of 201 schools to meet the neighbourhood school norm. "Of these, only 25 schools have been established and made functional as of March 2017. As a result, the number of students identified to be provided transportation facilities due to non-availability of schools in the neighbourhood increased three times from 51,653 in 2012-13 to 1,41,854 students in 2016-17," the report by Indian Express stated.

Further, during the audit, it was revealed that several primary and upper primary government schools were functioning without any teacher during 2012-17 as against the minimum requirement, it stated.

"On the other hand, in the "test-checked" districts, the audit found surplus teachers in 275 primary schools (349 teachers) and 924 upper primary schools (1105 teachers). "The state government could have utilised these surplus teachers in schools which did not have or which had less number of teachers. Thus, even after a lapse of more than seven years since implementation of the RTE Act the state government failed in ensuring maintenance of pupil- teacher ratio as mandated by the Act," the report by IE pointed out.

The prescribed pupil-teacher ratio in Gujarat was not achieved in 1,156 out of 10,531 primary schools and 3,098 out of 22,234 upper primary schools as on March 2017. As per the pupil-teacher ratio prescribed under the RTE Act, there should be at least two teachers in a primary school and three teachers in upper primary schools.

Further, the audit found that the local authorities had not provided training to 90,789 (27 per cent) of the 3,41,157 out-of-school children during 2012-17. "Thus the objectives of the Act of increasing the competency level of out of school children for their mainstreaming in appropriate class remained unachieved," the report stated.

It also observed that the State Advisory Council met only "twice" against 16 meetings to be held during 2013-17.