Poet-lyricist Gulzar has now come out with a book of poems and the topics range from the political climate in the country and intolerance to the plight of the common man, and from atrocities against Dalits to Indo-Pak relations.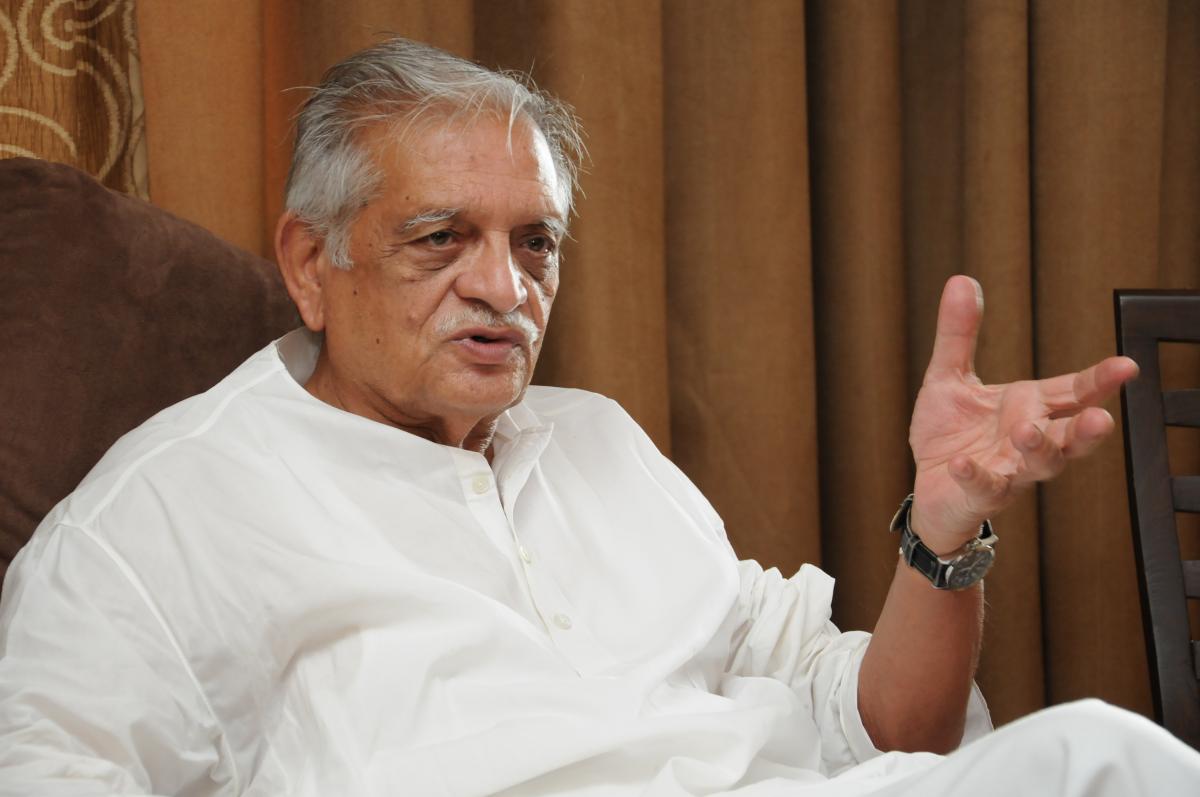 The 52 poems in "Suspected Poems" are written by Gulzar in his inimitable style and reflect and comment, sometimes elliptically through a visual image and sometimes with breathtaking immediacy and directness, on the political reality in the country today.
The poems, originally written in Hindi, have been translated into English by Pavan K Varma.
In the poem "There's Nothing New in New Delhi", Gulzar says, "There is nothing really new in New Delhi/ Except that every five years a new government comes in/ And converts old issues to new schemes./ Opening scabbards anew /They unsheathe again all the rusted laws/ That can cut neither grass, nor necks!"
"Gulzar Sahib writes poetry of an order that has few parallels today. His poems are, therefore, hardly 'suspect'! So when he told me that the next volume of his poems would be called 'Suspected Poems', I was both amused and intrigued," says Varma, who has translated three other volumes of Gulzar's poems.
"But, this is the first time I have worked on a collection that is 'suspected'! As always, there is a method to Gulzar's occasionally elliptical genius. To my mind, these poems are all part of a specific genre. That genre relates both to larger public issues and to politics.
"It is not as though Gulzar has not poetically commented on developments in this area in the past. But, for the first time perhaps, all the poems in a volume by him are organically animated by this theme. It would be devaluing Gulzar's poetic sophistication to believe that he might pen a polemical or partisan lyric on issues of national concern," he says.
The poem on Kalburgi reads: "He did not die… The person who died and lies on the threshold Is someone else…"
Another one on news titles "The Same News" goes: "Every day the same newspaper column/ Gulps of the same brackish news/ Every day the same mouthful of promises/ Sentences dissected/ Each word chewed again and again."
There are two poems on Babri and Ayodhya in the book, published by Penguin Random House.
The one on Babri reads: "From the smoke that rises daily/ A part of the sky/ Now remains black the whole day/ Only pariah kites hover above./ Families of vultures sit/ On some half-charred trees below/ Their stomachs bloated;/ Amidst the heaps of garbage lying around/ Heads on ice-cold corpses smoulder/ As the animals of dusk/ Fight for every bone of rotting limbs/ Whoever can sink their teeth in first/ Has the right over that piece of flesh./ Who was the one who struck the first blow of the axe?/ Yes, this indeed is that piece of land/ Which till yesterday was also a home to some god!"
In "Ayodhya", Gulzar writes: "Where he once lived Is a very small town now;/ Now he is spread across the sky/ Like the light of the sun;/ I came to Ayodhya to see his 'janmabhoomi'./ Surrounded by iron bars/ He sits behind strong barricades/ Listening to people now…/ Hordes of people come to see him;/ If you go too close/ The sentry on duty/ Pushes the crowd back with his gun./ He was an avatar once – / But looks completely like a minister today/ Not moving an inch without security!"
The topics of the other poems range from Indo-Pak relations, border posts, neighbours and Karachi to traffic jam, procession, Ramzan and newspapers, to high heels, kabaddi, blood test and tattoo.
Courtesy: Janta Ka Reporter