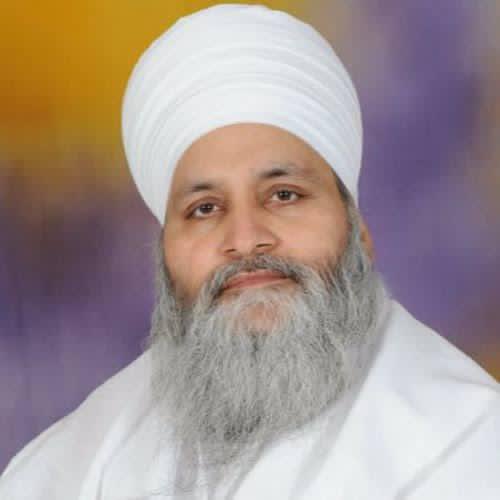 Unable to bear the pains of farmers, a 65-year-old priest of a Gurdwara from Haryana died by suicide at Kundli near the Singhu border on December 16, 2020 evening.
The aged man, Baba Ram Singh from Singhra village of Karnal district left a handwritten suicide note that reportedly said, "It is a sin to suffer atrocity and witness it, which I cannot see… To support farmers, some have returned their awards to the government. I have decided to sacrifice myself."
Chief of Bharatiya Kisan Union's (BKU) Haryana unit Gurnam Singh Charhuni said Baba Ram Singh has given a very big sacrifice. Prior to his death, Baba Ram Singh met Charhuni to raise concerns regarding the struggle between farmers and the central government.
According to Shiromani Akali Dal (SAD) spokesperson and Delhi Sikh Gurdwara Management Committee President Manjinder Singh Sirsa, the beloved priest dedicated his life to the service of humanity.
दिल बहुत दुखी है आप को ये बताते हुए कि संत राम सिंह जी सिंगड़े वाले ने किसानों की व्यथा को देखते हुए आत्महत्या कर ली। इस आंदोलन ने पूरे देश की आत्मा झकझोर कर रख दी है। मेरी वाहेगुरु से अरदास है कि उनकी आत्मा को शांति मिले

आप सभी से संयम बनाकर रखने की विनती ?? pic.twitter.com/DyYyGmWgGg

— Manjinder Singh Sirsa (@mssirsa) December 16, 2020
He had huge followers, some of whom had tagged along with him to the farmers' protest site. Earlier, Baba Ram Singh gave Rs 5 lakh to the farmers' agitation at Singhu border and distributed 500 blankets on December 15.
During a press conference by Sanyukta Kisan Morcha, Maharashtra's Sandeep Gidde said as many as 30 farmers were martyred in the fight to oppose the three farm laws forcibly passed by the central government – the Farmers (Empowerment and Protection) Agreement on Price Assurance & Farm Services Act, the Farmer's Produce Trade and Commerce (Promotion and Facilitation) Act and the Essential Commodities (Amendment) Act.
To honour these lives, farmers' leaders called for a national Homage Day on December 20 at the district-level from 11 AM to 1 PM.
The Indian helpline number for suicides is 915298782, while an NGO called AASRA offers a 24×7 helpline number, 91-9820466726 in both English and Hindi.
Related:
Talking down to farmers is the worst way to engage with them
SC advice to government seen as moral victory for farmers
Farmers protest intensifies: Delhi-Noida Link Road closed
Stop defaming peasant movement: Farmers reject latest gov't proposal
Farmers are being misled about agriculture reforms: PM
15 farmers die in two weeks, the central government continues to refuse farmers' demands