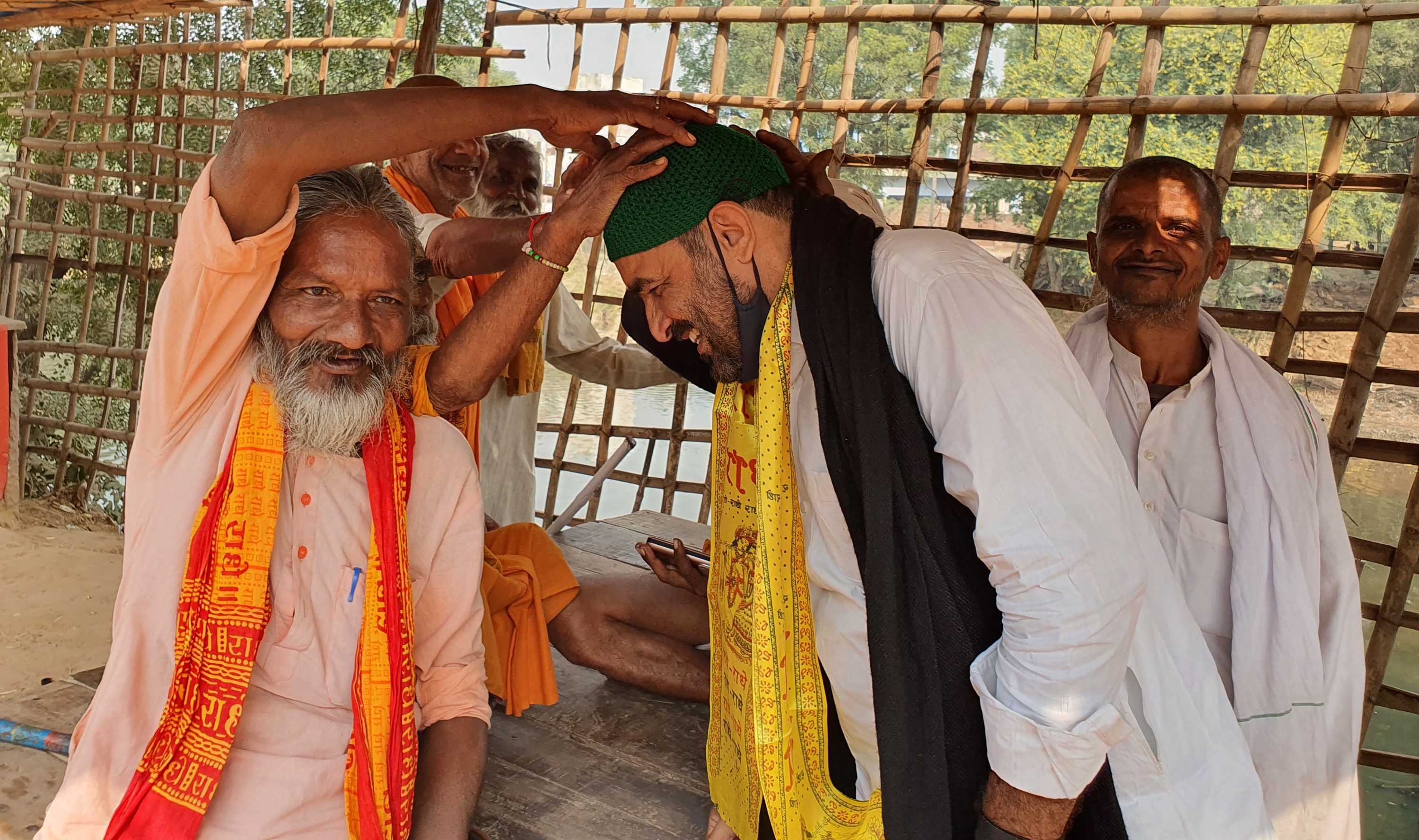 Representation Image
Condemning recent hate and violence in India, peace activists Faisal Khan and Kripal Singh Mandloi launched a six-day fast from January 13, 2022. The fast that is to conclude on January 18 received the support of Haridwar's Matra Sadan ashram Mahant Swami Shivanand Maharaj.
On the fourth day of the fast, Swami Shivanand voiced his solidarity with the event via a video message. In it, he said, "Religion is the path of peace and humanity. I and the entire ashram support this fast. We are always ready to support humanity and brotherhood as society can move forward only on this path."
Previously, Khan also signed an open letter decrying the "Dharam Sansad" in Haridwar that took place between December 17 and December 19, 2021. As per the letter, as many as 273 citizens called the speeches and appeals to kill a community an "outrageous behaviour" in complete "violation of law and the Indian Constitution."
On Thursday, the Khudai Khidmatgar movement revived by Khan reiterated their dissent by marking the last fast of freedom fighter Mahatma Gandhi on January 13, 1948. At the time, Gandhi gave a call to restore peace; a sentiment that was reciprocated by people who gathered at Birla Bhawan and promised to refrain from participating in violence and hatred.
During the 2022 fast, Khan and Mandloi visited Raj Ghat and Mazar Maulana Abul Kalam to pay their tributes before they began their fast. Owing to Covid-restrictions, social workers, youth and students across India expressed their solidarity via online platforms.
About the organisation
Khudai Khidmatgar was a movement and organisation started by non-violent peace activist and freedom fighter Khan Abdul Ghaffar Khan. In 2011, Faisal Khan revived this movement for peace and interfaith harmony.
Related:
Citizens compare Dharma Sansad to Nazi Germany
Dharma Sansad an attack on India's Constitution: Open letter
Allahabad HC grants pre arrest bail to man accused of offering Namaz at temple