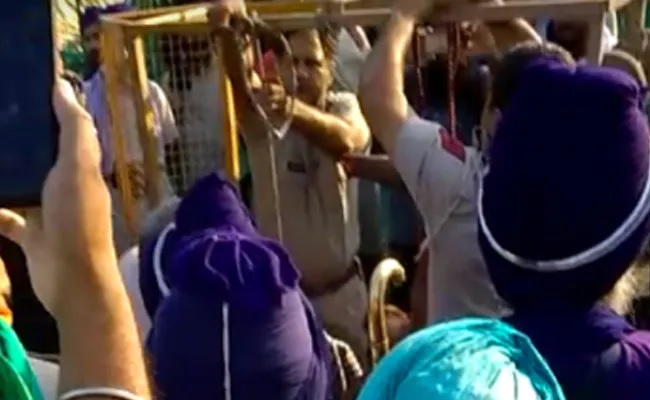 A barbaric incident has been reported from the Kundli border in Sonipat, Haryana. The body of a man, reportedly in his mid 30s, was found, tied to a barricade.
According to initial news reports on Friday, the victim, who was yet to be identified, had been brutally beaten up, murdered, his hand chopped off and the body tied on the barricade behind the main stage of the farmers protest site.The severed hand was also tied to the dead body, some news reports shared the graphic details that the victim may have been dragged as well.
According to reports, there was commotion at the spot and the local police have sent the body to the hospital. It was the people present there who alerted the police on discovering the body hanging on the barricade.
Related:
UP: BJP workers threaten SHO, create ruckus in police station