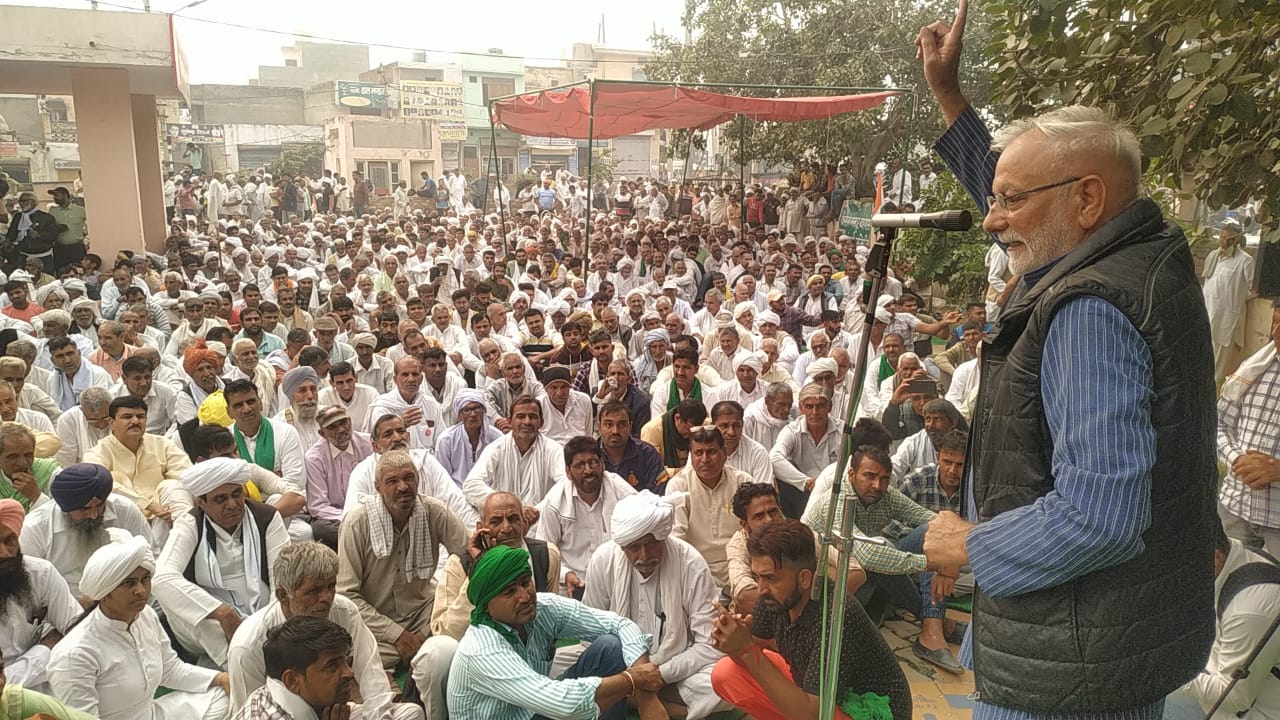 Farmer protests in Haryana are intensifying steadily, with BJP leader Arvind Sharma allegedly threatening to "gouge out the eyes" of protesting farmers. On November 6, Dharma allegedly said, "Farmers who indulge in black flag protests will have their eyes gouged out and hands chopped off." Farmers group Samyukta Kisan Morcha (SKM) condemned this threat and demanded that he retract the same.
Meanwhile, Narnaund farmers continue their protest against BJP MP Ram Chander Jangra outside the Narnaund police station. While the two farmers detained in relation to the violence and damage caused on November 5, farmers demand that the FIRs charged against them be withdrawn as well. Earlier, members declared that protesters will gherao (surround) the Hansi Superintendent of Police office on November 8 if these demands are not met.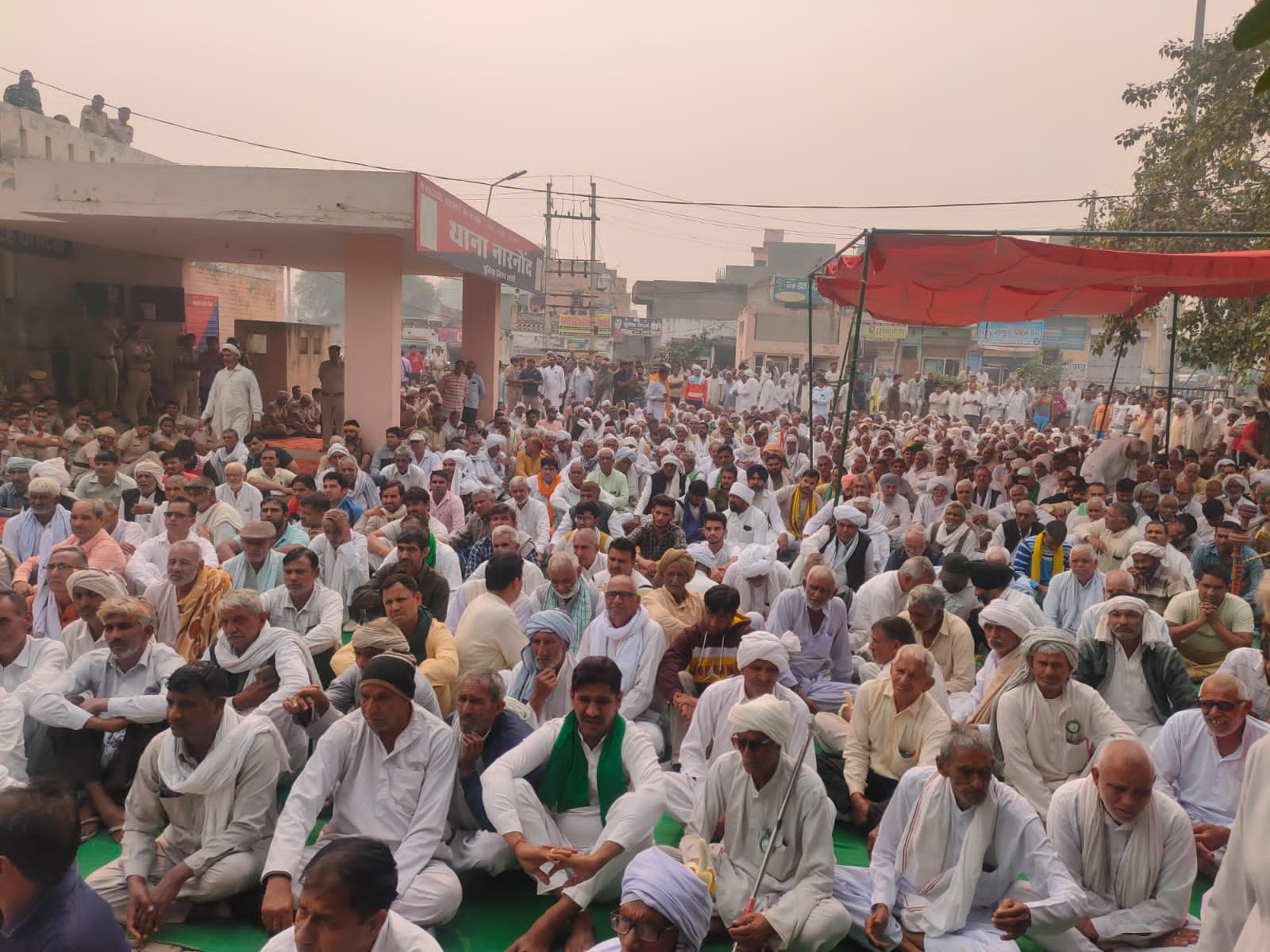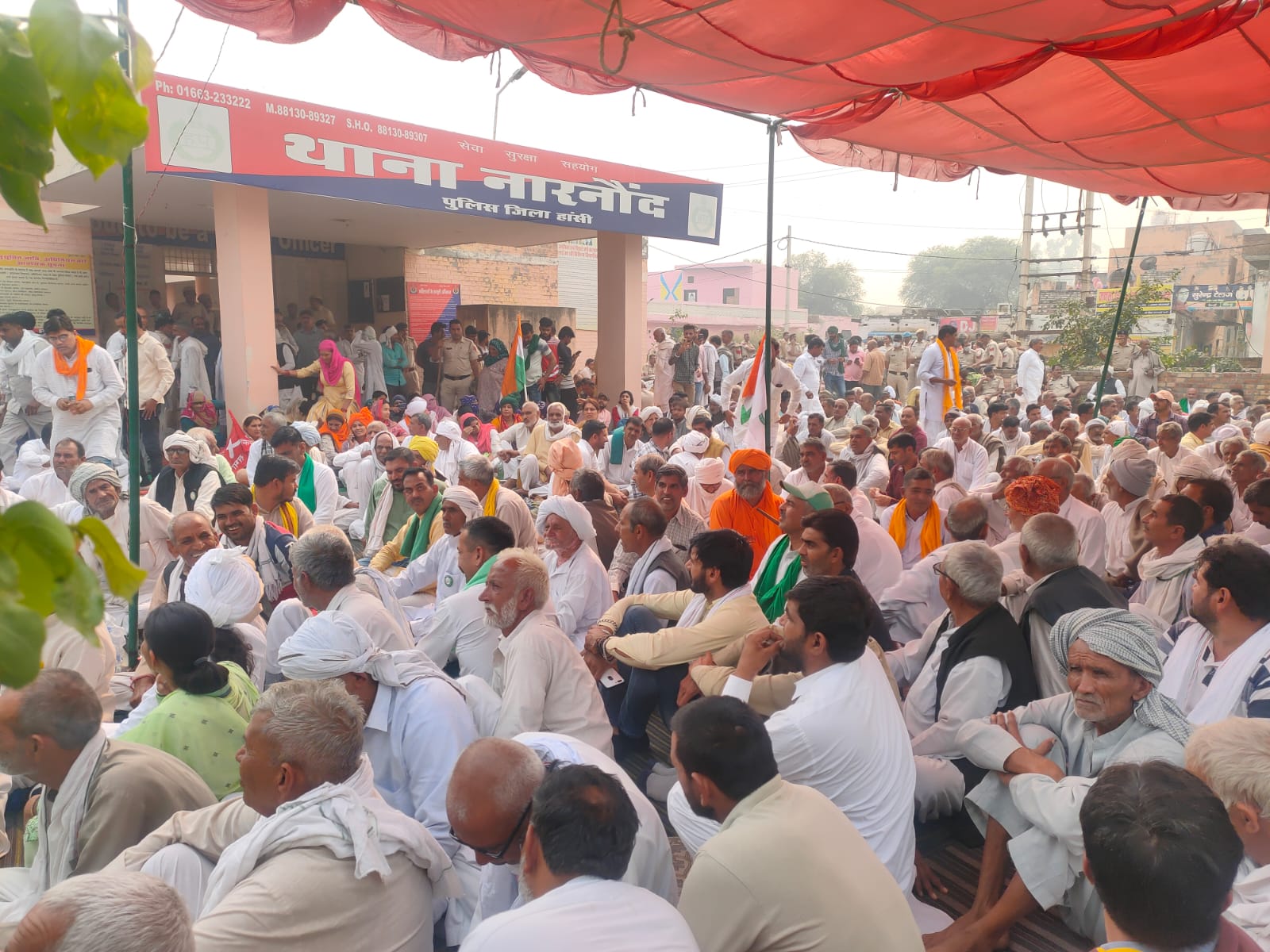 Unaffected by such state action, farmers continue the struggle. In Bhiwani district, BJP MP Sunita Duggal faced a black flag protest as well while attending an event where she was the chief guest. In the southern region, Udupi farmers in Karnataka agitated for paddy procurement and increased Minimum Support Price (MSP) for paddy.
Further, farmers in Uttar Pradesh's Prayagraj district announced protesters against the state government at Jari mandi on November 9. State farmers will demand the dismissal of Union Minister Ajay Mishra and paddy procurement at Rs. 1,940 per quintal. They will also demand refund of corruption money of Rs. 300 per holding, taken by officials for registration for government procurement, procurement of all sown varieties in the area, removal of restriction of 11 quintals per bigha, procurement from sharecroppers and strict ban on black marketing of fertilizers.
Meanwhile, farmers in Khiva Dayalpura, in Mansa district of Punjab paid respects to three women farmers – Amarjit Kaur, Gurmail Kaur, and Sukhwinder Kaur – who died in a road accident at Tikri border on October 28. Hundreds of farmers and citizens turned up to pay homage along with several SKM leaders.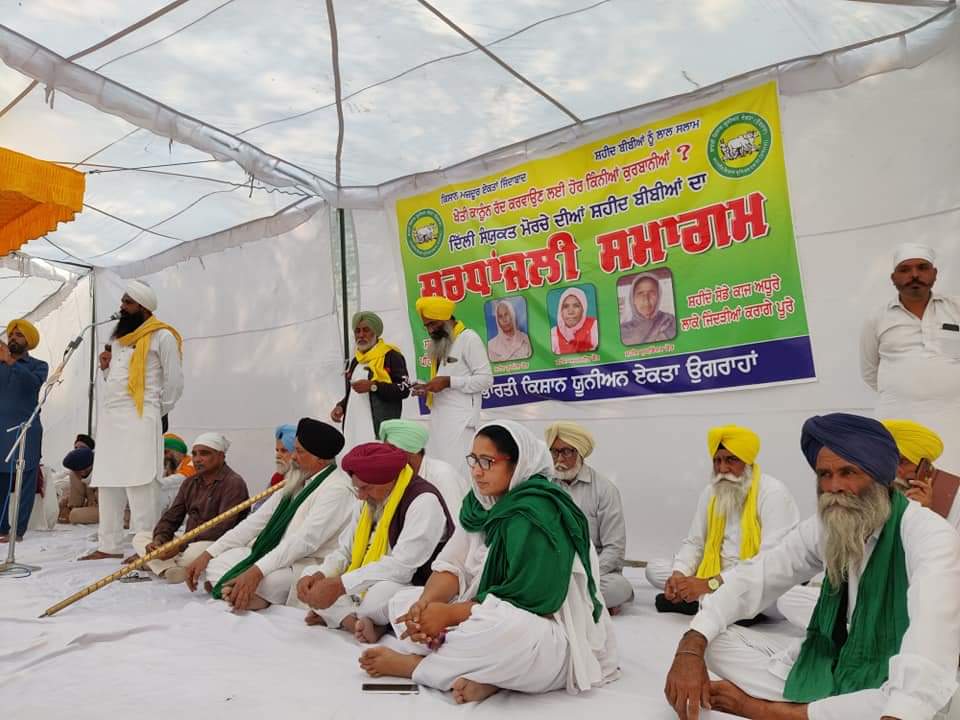 Related:
One injured amidst a Haryana farmer protest turns violent
BJP regime's words don't match actions: Farmers
50 farmers martyred in October alone!