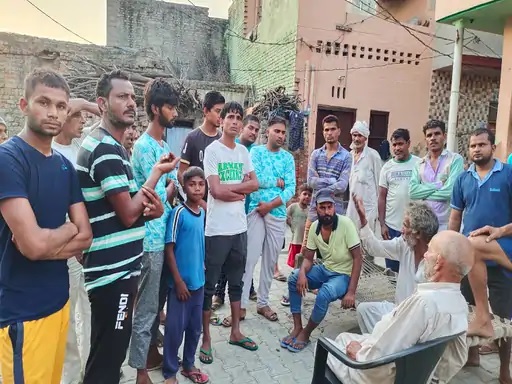 Image: https://granthshala.in
In Jind, Haryana, 23 "upper caste" persons have been booked as more than 150 Dalit families were denied ration, medicine and were faced with a social boycott by "upper caste" families.
In Chhatar village in Jind's Uchana sub-division, the Dalits were boycotted after a panchayat called upon by the "upper castes" decided to impede their ration and means of transport as well, to build pressure on the Dalit community there to withdraw a case.
A Dalit boy was beaten up by some "upper caste" people during a Kabaddi match, and the case was filed and one person arrested. When the panchayat was called upon, they warned the other members fo the Dalit community to boycott the complainant, however the community refused to do so. Thus, the boycott was imposed and it was declared that any person providing them ration will be fined Rs. 11,000.
A complaint in this regard was then made to the police. Deputy Superintendent of Police (DSP) Jitendra Kumar said that on the basis of a complaint, a case was registered against 23 people, including a former sarpanch, under the Scheduled Caste and Scheduled Tribe (Prevention of Atrocities) Act for allegedly boycotting the Dalits, reported The Wire.
Related:
Hate watch: BJP man makes racist, anti-Dalit social media posts about Dr. Udit Raj
Uttar Pradesh: Dalit school children thrashed, made to sit separately in Amethi