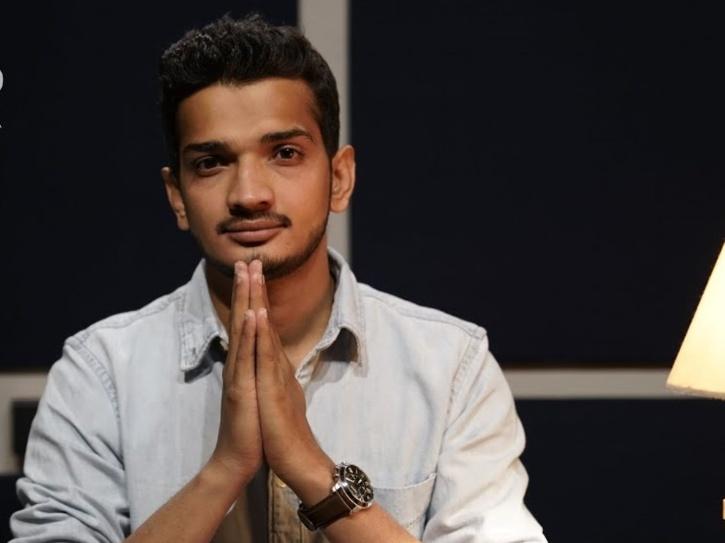 "Nafrat jeet hai, Artist haar gaya. (sic) Im done! Goodbye! INJUSTICE", stand up artist Munawar Faruqi shared an emotional note after his upcoming charity show in Bangalore was cancelled because the authorities feared 'law and order' problems. Munawar Faruqui cancelled the show, a charity special titled, 'Dongri to Nowhere', and was a charity event for the late actor Puneeth Rajkumar's foundation. It was to be staged at the Good Shepherd auditorium in Bengaluru, on November 28 Sunday. The artist in his statement said it was the twelfth show that was cancelled due to threats in two months. "I'm done. Goodbye", he signed off,
Nafrat jeet hai, Artist haar gaya.
Im done! Goodbye! INJUSTICE pic.twitter.com/la4xmaeQ0C

— munawar faruqui (@munawar0018) November 28, 2021
According to an India Today, report after Bengaluru Police wrote to the organisers on Saturday stating there was "credible information that several organisations are opposing this stand-up comedy show and it could create chaos and disturb the public peace and harmony, which may lead to law and order problems".
"It is learned that #MunawarFaruqui is a controversial figure as he was been (sic) in controversial statements and on other religion Gods. Many states have banned his comedy shows…"
Instead of assuring security @BlrCityPolice "suggest" organisers cancel today's comedy act pic.twitter.com/fGQqVEbEwW

— Article 14 (@Article14live) November 28, 2021
Interestingly the police added "It is learned that Munawar Faruqui is a controversial figure as he has made controversial statements on other religions' gods" and listed the cases against him. It does not mention any specific threat but cites apprehensions of law and order problems, which in its hurry to perhaps has been typed to "low and order" The show was, then cancelled as suggested by the Police, on Sunday morning and the world came to know of this when Faruqui responded on social media. He posted a statement, sharing details that the more than 600 tickets had been sold for the Sunday event, which was a charity show. Munawar wrote, "Month back, my team called Late Puneeth Rajkumar sir organisation for charity which we will be going to generate from this show in Bangalore! We agreed to not sell the show in the name of charity as suggested by the noble organisation (sic)."
He added, "Putting me in jail for a joke I never did to cancelling my show which has nothing problematic in it. This is unfair." Faruqui shared that this show even had a 'censor certificate' clearance. He signed off with a heartbreaking line, "I think this is the end. My name is Munawar Faruqui and that's been my time. You guys were a wonderful audience. Goodbye. I'm done."
While the right wing seems to have friends in high places, Faruqui's constant targeting has been called out too.
Absolutely disgusting!
Just because some right wing fringe elements without any evidence create havoc at several venues,innocent & talented artists along with venue owners have to bear the losses, @munawar0018 I stand with you & every artist facing such nuisance.#MunawarFaruqui pic.twitter.com/1ed4psVWJj

— Rais Shaikh (@rais_shk) November 28, 2021
Like Perumal Murugan, now Munawwar Faruqi – Hindu & caste supremacists try to make it impossible for artists to practice their art without threat and intimidation. (In Muslim majority countries, the same is done by those professing Islam). https://t.co/p3LhldShBn

— Kavita Krishnan (@kavita_krishnan) November 28, 2021
12 shows cancelled expose right wing agenda against Munawar Faruqui
Comedian Munawar Faruqui's livelihood has taken a beating as Bajrang Dal members travelled all the way from Gujarat to Mumbai to threaten venue owners against hosting Faruqui's scheduled stand-up comedy shows. Faruqui tweeted on October 27 that the Mumbai shows scheduled for October 29, 30 and 31 have been cancelled as "the safety of the audience is what matters most to me. I don't want my audience to go through what I am experiencing"
Faruqui was arrested earlier this year on charges of hurting religious sentiments at a show in Indore based on a complaint filed by Eklavya Singh Gaur, chief of Hindutva organisation Hind Rakshak Sangathan. The audience's retelling of the incident indicated that the joke was never told in the first place and Faruqui was incarcerated without cause.
On January 5, his bail plea was rejected by the Sessions Court. In an appeal to the High Court, Justice Rohit Arya of the Madhya Pradesh High Court refused to grant him bail observing that, "Such people must not be spared". After over a month of being incarcerated, Faruqui was granted ad-interim bail by the Supreme Court on February 5 while observing that neither the precedent laid down in the 2014 Supreme Court judgment (Arnesh Kumar vs State of Bihar) was followed, nor the procedure under section 41 of the Code of Criminal Procedure was complied with.
A dangerous step up the Pyramid Of Hate.
Attacking the livelihood is a form of 'othering', and a direct attack on a person's means of survival. This is in fact a dangerous step up as contextualised by the Pyramid Of Hate. Such economic boycots, even if they are cancellations 'suggested' by state authorities without any concrete reason given, is the third stage is discrimination, where certain the person or community targetted are subjected to exclusion in employment, among other things. The fourth stage in the hate pyramid is that of violence, of targeted hate crime which includes threat, assault, battery, murder, and terrorism. The fifth and last stage is genocide, a deliberate systematic cleansing of a community.
Related
Delhi: Police complaint against standup comedian Vir Das for 'maligning India's image'
Why are right wing bhakts so easily triggered by satire?
Hate Watch: Bajrang Dal threats force Munawar Faruqui to cancel shows in Mumbai