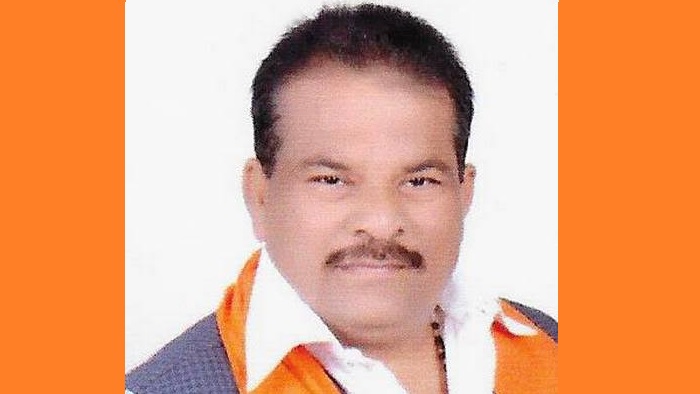 "Topi band hoiba, miyan log tilak lagai ke chalein… aur aap logan se hi kahi hei chacha SitaRam,'' Bharatiya Janata Party MLA Raghvendra Pratap Singh has been telling his voters that if they elect him again, Muslims will stop wearing their skullcaps and start putting Hindu tilaks on their foreheads and say SitaRam as a greeting. He said this two days ago, perhaps just before campaigning closed ahead of the second phase of polling in the Uttar Pradesh Assembly elections that is due today, February 14.
Raghvendra Pratap Singh represents the Domariyaganj Assembly constituency in Siddharthnagar district of Uttar Pradesh that will go to poll in phase six, on March 3.
This is an area considered a BJP stronghold however, the incumbent MLA won the 17th Legislative Assembly election of 2017 by a slim margin of only 171 votes, reportedly the lowest margin in that election, defeating Bahujan Samaj Party candidate Saiyada Khatoon.
This election campaign the man has been louder in his anti-Muslim chants during his campaigns. He has also attempted to rouse the crowds with anti-Muslim chanta asking the women in particular to answer his questions "Will there be Jai Shri Ram or Walekum Salam?" It is the "mothers and daughters" he said who will guard their [Hindu] sons "Durga ji is here with us, promise once in front of her." The crowd can be heard applauding his abusive language.
Singh, continues to add anti Muslim slurs to the mix and says his Hindu opponents were more dangerous than 'Katw@s' and calls them "Vote Katw@s". Implying that the votes going to the Hindu opponents were the same as voting for Muslims, who the candidate seems to be painting as "dangerous".
In a live video uploaded on Facebook 2 days ago, BJP MLA Raghvendra Pratap Singh is seen saying "If you make me MLA again, They (Muslims) will stop wearing skullcaps & start putting Tilaks."
Isn't this Anti Muslim Hate speech? Will there be any action by @ECISVEEP @Uppolice pic.twitter.com/Jxppu1gns6

— Mohammed Zubair (@zoo_bear) February 13, 2022
BJP MLA goes on to say "We are afraid of 'Vote Katw@s' ( opposition Hindu candidates contesting election) more than Katw@s (slur for Muslim men)."
CC : @ECISVEEP @Uppolice pic.twitter.com/GpQkLtNT2C

— Mohammed Zubair (@zoo_bear) February 13, 2022
He also claimed that since Muslims were 'no longer in power/ driven away from poser' the area "has become safer" as according to him "No goons, notorious criminals are visible on the streets now". He claimed that now "Women and children are able to roam around safely on the streets. These *&% do not have the courage to look at our women" the crowds were entertained even though. However, National Commission for Women data reported that over half of nearly 31,000 complaints of crimes committed against women were from Uttar Pradesh.
MLA Singh, meanwhile, also took pride in the changing of names of various places since the BJP came to power, and listed them out. "Allahpur was changed to Mahesh Yogi Nagar," he said, and added that many more names have also been changed.
Related:
UP can become Kashmir, Kerala, Bengal if you do not vote for BJP: CM Adityanath
Are Christians being targeted in Uttar Pradesh with the blessings of the regime?
Uttarakhand CM Pushkar Singh Dhami's UCC talk, a sign of pre-poll jitters?
Lakhimpur Kheri case: Farmers remain enraged by Mishra's bail
UP professor throws Muslim girl out of class for wearing hijab!