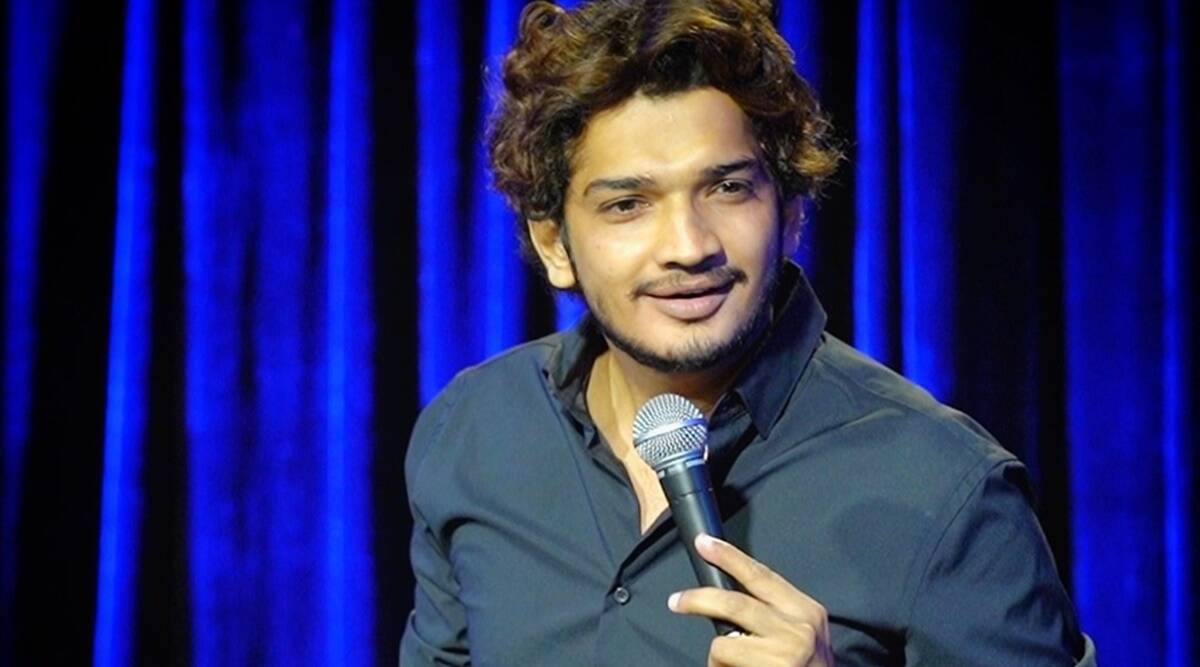 Comedian Munawar Faruqui's livelihood has taken a beating as Bajrang Dal members travelled all the way from Gujarat to Mumbai to threaten venue owners against hosting Faruqui's scheduled stand-up comedy shows.
Faruqui was arrested earlier this year on charges of hurting religious sentiments at a show in Indore based on a complaint filed by Eklavya Singh Gaur, chief of Hindutva organisation Hind Rakshak Sangathan. The audience's retelling of the incident indicated that the joke was never told in the first place and Faruqui was incarcerated without cause.
On January 5, his bail plea was rejected by the Sessions Court. In an appeal to the High Court, Justice Rohit Arya of the Madhya Pradesh High Court refused to grant him bail observing that, "Such people must not be spared". After over a month of being incarcerated, Faruqui was granted ad-interim bail by the Supreme Court on February 5 while observing that neither the precedent laid down in the 2014 Supreme Court judgment (Arnesh Kumar vs State of Bihar) was followed, nor the procedure under section 41 of the Code of Criminal Procedure was complied with.
The shows were to take place on October 29 at the hall in Borivali (West) and on October 30 and 31 at Rangsharda auditorium in Bandra (West).
Faruqui tweeted on October 27 that the Mumbai shows scheduled for October 29, 30 and 31 have been cancelled as "the safety of the audience is what matters most to me. I don't want my audience to go through what I am experiencing"
— munawar faruqui (@munawar0018) October 27, 2021
Faruqui was needlessly targeted then, and is being needlessly targeted now.
Purnima Shah, owner of Rangsharda auditorium, told Indian Express, "We were threatened on Tuesday afternoon by three members of Bajrang Dal. They said 'this show is against Hindus'. I told them producers book the hall and we do not ask who the artist is. I told them that the organiser has censor certificate, but still the Bajrang Dal members were threatening us. They told us they will burn the place, so we decided to cancel the show. At that time I called the police, who escorted them out of my premises." She added, "Before this incident, two people from Bajrang Dal had also threatened my staff over the phone. Police had come then too and we provided them with phone numbers of the callers. I have given in writing that we are cancelling the show because of the threats."
Another organiser said that they were under pressure from even the police as they said that the organiser will be booked if any law and order issue arises due to the show. He said he was perturbed that an artist is being targeted because of his religion and some joke he cracked two years ago.
The notice issued by Bandra police station, accessed by IE, stated that the police had information that the act may contain content that may hurt religious sentiments of Hindus or other religions. In such a case, if a law and order problem takes place due to such content that hurts religious sentiments, then action will be taken against the organisers and the notice will be used as evidence against them in court.
Related:
Breaking: SC grants ad interim bail to comedian Munawar Faruqui
Erratic arrests by police and the Arnesh Kumar Judgement