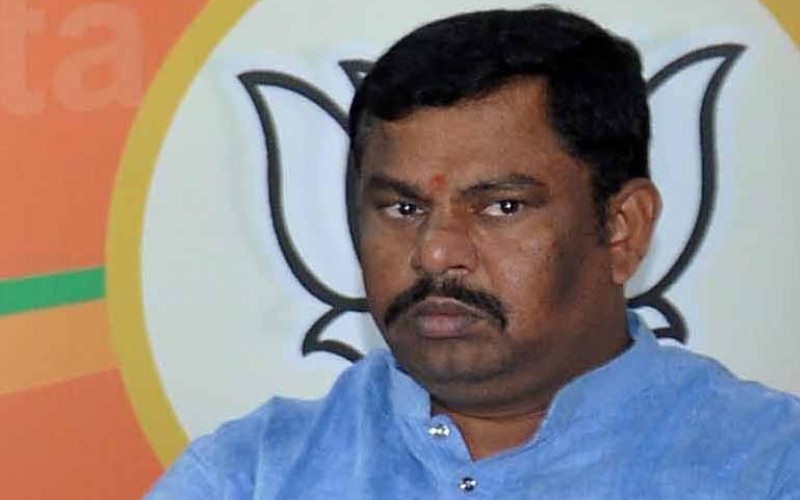 Raja Singh widely infamous for his tirade on certain minorities with clear intention to spread unwarranted hate, has been booked for allegedly inciting communal tension by highlighting that one of the accused in the Hyderabad vet's rape and murder case, is a Muslim. The post led to a massive outrage on social media.
On November 28, a 27-year-old veterinarian was raped and then set ablaze by a gang of men. they encountered her under the pretext of mending the punctured tyre of her scooter. Four accused have been caught by the Hyderabad Police and are in judicial custody.
While the entire nation was left traumatized by this incident some hate mongers like Raja Singh were busy bringing out a communal angle in the story, basis the religion of one accused. In a video that was being circulated on social media, Raja Singh brought out the communal angle in the Hyderabad case and also reportedly mentioned Prophet Mohammed in a demeaning way. An FIR was thus filed under section 295A (Deliberate and malicious acts, intended to outrage religious feelings of any class by insulting its religion or religious beliefs) of IPC (Indian Penal Code) by Hyderabad police at the instance of the complaint by one Mohammed Nawazuddin.
Hyderabad Police Commissioner said they have received reliable information that certain groups are trying to create disturbances, inciting communal animosity between different communities on December 6, the anniversary of Babri Mosque demolition.

Raja Singh's tryst with hate speech
Raja Singh is no stranger to controversy or even to having cases filed against him. It was reported in February 2018 that a case was registered against Raja Singh "for allegedly spreading hatred between two communities". A video had surfaced, in which "Singh had allegedly said every Hindu should carry weapons like lathis and attack other communities' members if they said anything wrong." He was then booked under sections 295A (Maliciously insulting the religion or the religious belief of any class) and 505 (2) (Statements conducing to public mischief) of the IPC
Raja Singh, BJP's MLA from Goshamahal has been notorious in disseminating hate through social media and is repeat offender of spewing hate through his social media channels. In the past he has engaged in spreading fake newsof Omar Abdulla threatening he'll end Amarnath Yatra. He had responded to this fake news which was posted by social media page of BJP youth wing, "Youth India" with a video which has him saying, "The time of war has arrived and we have to see who is standing with the nation and who is not." He can also be seen saying, "If Amarnath Yatra stops then no flight for Hajj will take off from Mumbai."
In February 2019, Raja Singh made a series of inflammatory and communal remarks at a public meeting, a Hindu Rashtra Sammelan, in Solapur, Maharashtra. He said that "those who oppose Hindu religious feelings cannot stay in the country," and that "Anyone who does not say 'Bharath matha ki jai', or worship gau (cow) matha cannot be in Bharath," the New Indian Express reported.
In August 2018, Raja Singh, in response to the publishing of Assam's draft National Register of Citizens (NRC), from which more than 40 lakh people were excluded, made inflammatory and hate-filled remarks in a video posted on his Facebook page.
CJP had also highlighted how Raja Singh's official Facebook page remained active despite of repeated instances of speech inciting violence. His Facebook page's banner image reads, "Let us establish Hindu Rashtra by awakening Dharma and uniting Hindus under the guidance of Saints!"
CJP has highlighted multiple instances in which social media has been used to spread hate speech and target vulnerable and marginalised communities in ways that could lead to violence.
Related:
Hate Watch: Spewing Venom over the Amarnath Yatra
Hate Watch: Raja Singh's Hateful Diatribe Continues Unabated
Hate Watch: CJP writes to NHRC regarding hate on Facebook
Hate Watch: CJP's complaint against Aaj Tak continues
CJP keeps the #JungJaari against hate
BJP Mumbai Chief spews venom against minorities in election speech