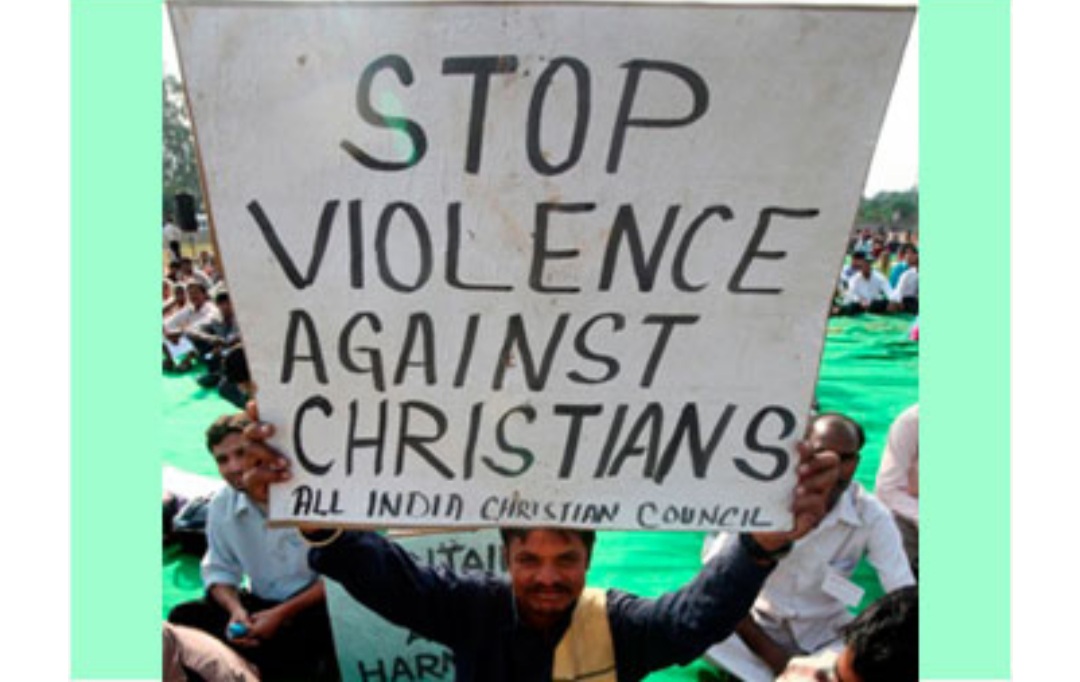 At least nine Christians were attacked by Hindu nationalists in Chhattisgarh's after a mob burst into a newly built church hall in Koshalnar village during Sunday service, reported Maktoob Media.
A saffron clad mob gathered around the church making calls to the pastor and his brother to come out of the church. Reportedly, the pastor converted to Christianity in 2013 and has been practicing since. He was the one who even founded this church. When the pastor and his brother came to speak to the mob, they were attacked with clubs and were cursed for "abandoning the Hindu faith".
The mob then went on to attack the worshippers present in the church. The injured had to be taken to the hospital.
The state has seen a spate of attacks against Christians in the recent years. In September 2021, a group accused Pastor Harish Sahu of indulging in religious conversion and manhandled him as well as Ankush Bariyekar, general secretary of Chhattisgarh Christian Forum, and one Prakash Masih, inside Purani Basti police station.
In August 2021, A group of over 100 people allegedly beat up a 25-year-old pastor after barging into his house at Polmi village in Chhattisgarh's Kabirdham district.
In November 2021, A mob of 50 radical Hindu nationalists allegedly attacked 14 Christian homes in Metapal village in the Dantewada district in Chhattisgarh leaving nine Christians seriously injured.
Related:
No coercive action against voluntary religious conversion: MP High Court
India has chosen a path of exclusion and persecution for religious minorities: CMRI report
BJP has strayed away from Nehruvian vales of secularism: IAMC report