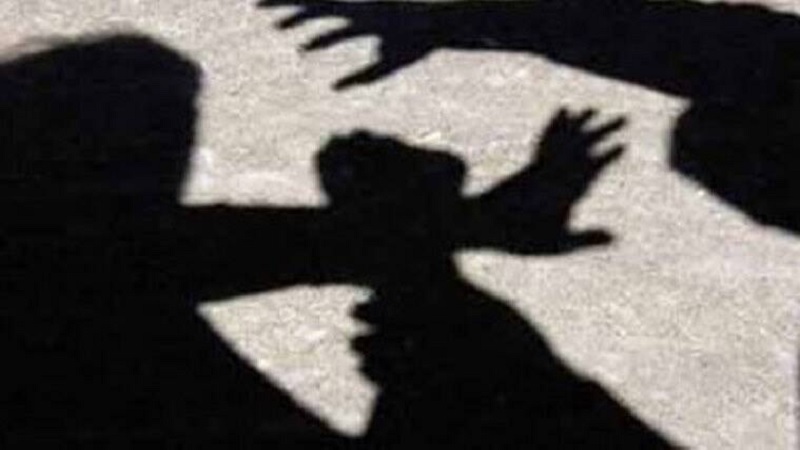 Representational Image
A thirsty child on his way back from school reached out to drink water from a tap in Tirsingda village of Barmer Rajasthan. However, this reportedly enraged the man who 'owned' the tap, as the child was a Dalit. According to a report in The Mooknayak, the so-called "high caste" man allegedly beat the Dalit child up for touching his tap. According to the report, the child was so badly beaten that he may have sustained a spinal injury.
The Mooknayak reported that the Dalit student was attacked on November 12. In a testament to mainstream media's disinterest in such matters, the news did not make it to national debates, and came to licht only when it was amplified on social media. According to the news report, the child was thirsty and drank water from the nearby tap and was attacked by the 'owner'. The accused, who has not been identified so far, also allegedly abused the child with casteist slurs and attacked him. The child's family alleged they found the injured child in a nearby field, after they were alerted by their neighbors. The family found the injured child crying and took him/her to the hospital.
कोई और आपके लिए आवाज उठाने नहीं आएगा, कोई और आपकी पीड़ा नहीं समझेगा, भारतीय समाज मरा और डरा हुआ समाज है, यहां जन्म से लेकर मरण तक में जाति है फिर क्यों कोई आपके लिए आवाज उठाएगा?

आपकी रीढ़ तोड़ी गई है, आपको ही बोलना पड़ेगा!

इंसानियत के लिए लड़ो- #दलित_बच्चे_की_रीढ़_क्यों_तोड़ी pic.twitter.com/s2xwGNQHOw

— Meena Kotwal (मीना कोटवाल) (@KotwalMeena) November 24, 2021
SabrangIndia called up Barmer DM, Lok Bandhu and was told he was on leave till November 26. However the Zila Parishad CEO Mohan Dan Ratnoo said the matter had been sent to the SC/ST cell and a report was expected soon. This report will be updated when the official response is received.
The victim's family told the media that they were threatened with dire consequences if they passed through that area again. According to the news report, the local police have filed a complaint against the accused under several sections along with the SC-ST Act. However, the Dalit family alleges that no one has been arrested so far.
बच्चे ने मंदिर में पानी पिया तो उसे पीटा गया, क्यूँकि वो मुसलमान था।

बच्चे ने नल से पानी पिया तो पीट-पीट कर उसकी रीढ़ तोड़ दी गई, क्यूँकि वो दलित था।

औरतें, आदिवासी और कश्मीरी तो शायद पैदा ही मारे जाने के लिए होते हैं।

दूसरा इंडिया भ्रम है @thevirdas
यही एक था और बस यही है

— सुशांत सिंह sushant singh ‏سشانت سنگھ (@sushant_says) November 24, 2021
The rate of crimes against Dalits has risen in the last few years. NCRB2016#दलित_बच्चे_की_रीढ़_क्यों_तोड़ी pic.twitter.com/bvtPyBxohq

— ?????? ??? ????? (@FurkanAliMirza1) November 24, 2021
Related:
Meghalaya: Eviction imminent for Dalit Sikh families?
Gujarat: Dalit family attacked for entering Kutch temple
Uttar Pradesh: Dalit school children thrashed, made to sit separately in Amethi
UP Dalit man who exposed SC discrimination in school being threatened?
Nearly 50,000 atrocity cases registered under SC/ST Act in 2019: Centre