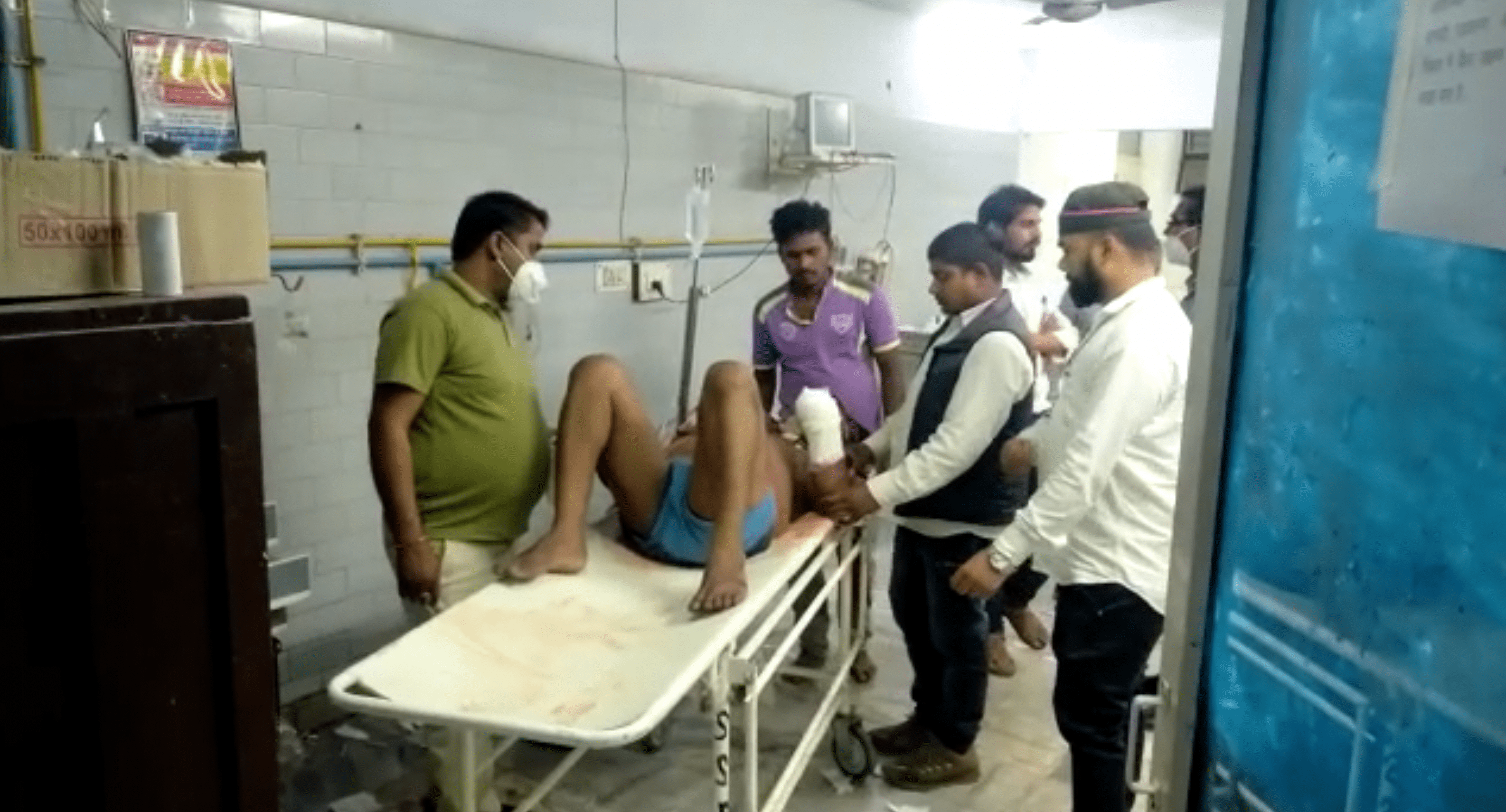 Image: The Quint
Caste-based crimes continue to be reported from across the country, yet arrests and convictions of the perpetrators remain low. A horrific incident of a Dalit worker's hand being chopped off by his so called "upper caste" employer, was reported from Madhya Pradesh's Rewa district on November 21.
The victim identified as Ashok Saket (45) is a Dalit construction worker who went to the house of his employer to seek his pending wages. The employer, Garesh Mishra, refused to give the wages, verbally abused Saket with caste slurs and said he would not pay the full wages. However, Saket insisted on full wages, and didn't accept the amount proposed by Mishra. This enraged Mishra who then allegedly attacked Saket with a sword.
Instinctively Saket tried to shield himself, but the sword landed on his hand and severed it. He also suffered a serious wound on his neck. Saket was rushed to the Sanjay Gandhi hospital by his friend. In a macabre twist, it was also discovered that Mishra allegedly "hid" the severed hand, and it took the police over two hours to find it. Police have arrested the Garesh Mishra and his brothers Ratnesh Mishra and Krishna Kumar Mishra. Ganesh Mishra, has been charged with attempted murder and under provisions of the SC/ST (Prevention of Atrocities) Act.
The victim is stable now and recovering, sources told SabrangIndia. He is the sole breadwinner for his family that includes wife, two sons, and one daughter. Saket is unable to work at the moment and is awaiting the compensation cheque of Rs 2 lakhs given by the District Collector to be encashed to pay for medical care and daily expenses.
SabrangIndia spoke to the victim's brother Shivkumar Saket over the telephone, and he told us that they were worried about the family's future. "We are daily wage earners. We do not own farmlands. We earn daily and we eat daily," he said, asking, "How can we provide meals to our children now?" Shivakumar Saket said Ashok had erected pillars and beams at the Mishras' house for which he was owed around Rs 15,000. Ganesh had paid him only around Rs 6,000.
Recent reports indicate many caste-based atrocities have taken place in the Bharatiya Janata Party (BJP) governed state of Madhya Pradesh. According to the latest NCRB report, atrocities against Dalits and Tribals have risen to 60% and 25 % respectively. A silent State and lack of civil society outrage seems to have emboldened criminal mindsets behind such abhorrent crimes.
Mohan Bhagwat said that the power of Hindus has diminished. How?

1) Thakurs killed 5 tribals in Nemawar, 2) Brahmins chopped off the hand of SC man in Rewa, 3) Thakur men killed 04 SC people after gang-rape with mother and daughter in Prayagraj.

How much more power do you want? pic.twitter.com/QpRQekbnNK

— Suraj Kumar Bauddh (@SurajKrBauddh) November 28, 2021
Related:
Dewas Adivasi family massacre: There's more to it than a failed 'love affair'
Man "from same community arrested" for allegedly killing Dalit family: UP Police
Hate Watch: Dalit child beaten mercilessly for touching a tap in Barmer