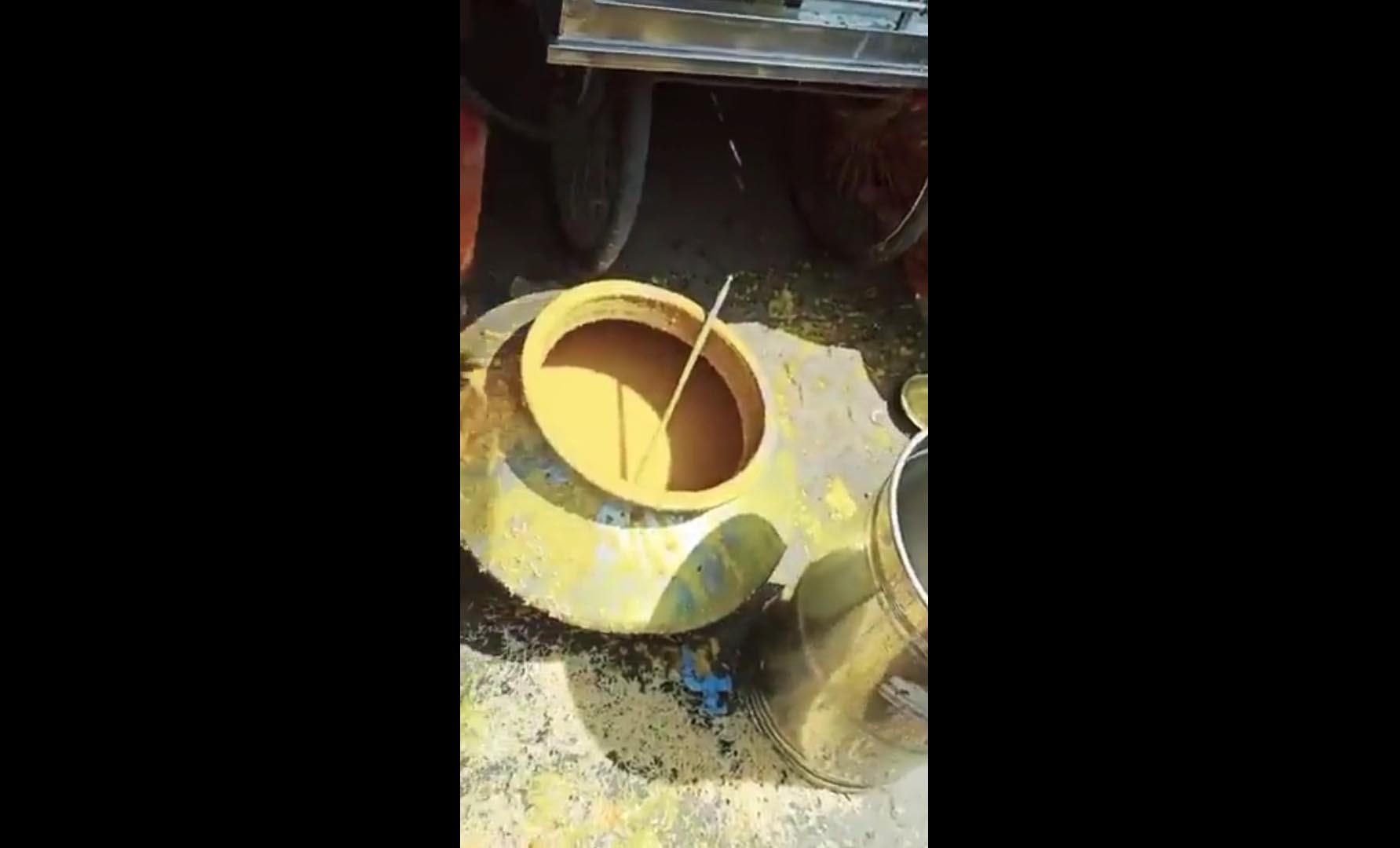 In March, Bharatiya Janata Party's (BJP) Sangeet Som, who was among the key accused in Muzaffarnagar 2013 riots, was defeated by Samajwadi Party's Atul Pradhan who won with a massive 18,160 margin from Sardhana, Meerut in the Uttar Pradesh Assembly elections. It was for the first time that SP won from this constituency, as Muslims, Gurjars and Jats reportedly voted in large against the BJP's Som and in favour of SP's Pradhan.
Som's confidence was dented even after the withdrawal of cases against him and other BJP members, allowed by a Muzaffarnagar court in March 2021. After his loss, Hindutva mascot Som's supporters have been acting out in various ways, last month they who call themselves "Sangeet Som Sena" or his "private army", threatened to hold a demonstration demanding the immediate arrest of those responsible for an "objectionable video" of Som.
On Saturday, 30 people, including those belonging to "Sangeet Som Sena", were booked by Meerut police for "rioting and loot". This mob has been accused of vandalising the food cart of Mohd Sajid's, a vegetarian biryani seller. Sajid's naming the vegetarian rice dish as a 'vegetarian biryani' could not be digested by the Hindutva mob that claimed the Muslim vendor was selling meat during Navratri and decided to attack him. According to a report in The Times of India, those booked in the case included "Sangeet Som Sena's UP chief Sachin Khatik". The mob went on attack mode in Sardhana, the Assembly constituency that Som was voted out of.
According to the news report Khatik and his fellow goons vandalised Mohd Sajid's cart while he was selling the rice dish near a marketplace. They reportedly asked him why he was selling biryani when it is "banned" during the nine days of Navratri. Sajid told them that it was a "veg soya biryani", and they started vandalising the cart, stated news reports.
Sajid, in his complaint to the police, has stated that the mob "threw away all the food, vandalised my cart and took away my money." He identified Khatik and six other persons in his complaint. A video of the attack has also been circulating, and soon police booked both identified and unidentified persons who were "seen participating in the vandalism".
The TOI quoted Sardhana police station SHO Lakshman Verma, confirming that "an FIR for loot, vandalism and disturbing peace has been lodged since the incident caused communal tension in the area." Khatik however has been unrepentant and perhaps confident of the support of his political masters reportedly put up a post on social media: "If it is a crime to raise voice against those who sell non-veg during Navratri, I am ready to pay the price."
This is from Meerut, UP.

Shahid was selling 'Veg Biryani', Hindutva goons vandalized his Biryani stall on the accusation of selling Non-Veg Biryani.

Perpetrators are supporters of BJP leader Sangeet Som. pic.twitter.com/lRtK5sjd56

— HindutvaWatch (@HindutvaWatchIn) April 3, 2022
In March Nand Kishor Gurjar the re-elected MLA of Loni also decided to target those who sell meat. The RW vigilantes also 'raided' shops selling meat forcing them to shut down. This seasonal harassment peaks during festive seasons and are spearheaded by right-wing groups such as Sanyukt Hindu Sangharsh Samiti (SHSS), etc. In 2021, they had asked Gurugram's deputy commissioner to shut all meat shops to close for nine-days of Navratri and that "illegally-run meat shops" be shut down permanently. In March 2021, divisive food politics got an "official stamp" when the Municipal Corporation of Gurugram (MCG) announced that all meat shops in the city would be closed on Tuesdays.
A year later, the Ghaziabad Nagar Nigam banned sale of raw meat from April 2 to April 10 claiming this "meat ban during the festival is a routine order" adding "it has been directed by the mayor to maintain cleanliness in temples, and to close meat shops during the period. It has been directed that cleanliness be maintained in respective zones, in temples and to ensure meat shops remain closed."
Related:
Meat sale banned in Ghaziabad, demands brew for a repeat in MP
Bajrang Dal smells an opportunity in stirring the halal pot, pastes boycott posters
'Halal food is economic jehad': BJP gen sec CT Ravi cooks up fresh hate
Why is iD dosa batter giving communal trolls indigestion?
Four arrested for issuing 'notice' to bakery to remove halal info, had called it 'discriminatory'
Hate-monger Sangeet Som's Sena bristles at hate video
Tripura: Muslim man lynched on suspicion of cattle theft