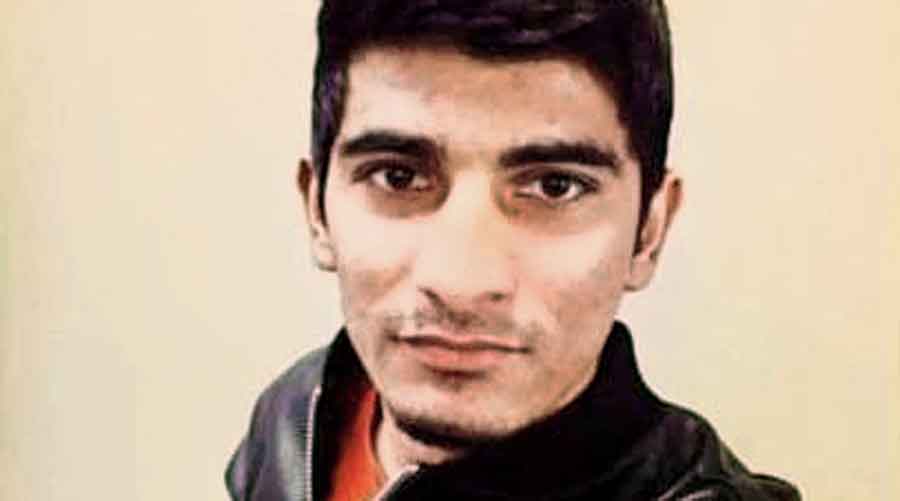 After their daughter fell in love with a Muslim man, the Hindu parents, reportedly hired a hitman from the right-wing outfit Sri Rama Sena Hindustan to kill 24-year-old Arbaz Aftab Mullah. They allegedly paid Pundalik Mutgekar, a member of the Sri Rama Sena Hindustan, Rs 5 lakh to kill Arbaaz. Belagavi police told mediapersons, on Friday, that ten people were arrested in the case including the girlfriend's parents and Pundalik Mutgekar, in Khanapur in Belagavi.
Arbaz Aftab Mullah's body was found decapitated on the railway tracks in Belagavi on September 28. The news had failed to make it to the national discourse, till his mother Najeema Shaikh, a school teacher, put it on record in her police complaint that she "suspected the father of the Hindu girl, with whom her son was involved", and some others she stated were "associated with a radical right-wing group" of murdering her son. Arbaaz worked as a second-hand car dealer while his mother worked as an Urdu teacher in a government school.
She was proven right when police confirmed that their investigations showed that the girlfriend's family hired Pundalik Mutgekar for Rs 5 lakh to kill Arbaaz due to his interfaith relationship with their daughter, which was public knowledge in Khanapur for the past year. According to a report in The News Minute, Belagavi police sources said that "they are still investigating the case and indicated that though the statements now indicate the amount for contract killing was Rs 5 lakh, it may have been more than that. There were five people present near the railway track in Khanapur on September 28 where Arbaaz's dead body was found. Police officials had earlier narrowed down the crime window to between 6:30 and 7:30 pm."
Murder case of #belagavi #Muslim boy #Arbaz Solved,10 accused arrested by police,including the parents of the girl,person from muslim community and local right wing activists.Arbaz was murdered on 28th september for being in an interfaith relationship … pic.twitter.com/3ZszbhCME2

— Yasir Mushtaq (@path2shah) October 8, 2021
Six of those arrested— Maruti Pralhad Sugathe, Manjunatha Thukaram Gondali, Ganapathi Jnaneshwara Sugathe, Prashanth Kallappa Patil, Praveena Shankara, and Shreedhara Mahadeva Doney — were close to Mutgekar, stated the TNM report. According to the police, Qutubuddin, another accused arrested in the case, "was also present at the scene of the crime. He acted as the mediator between Arbaaz and members of the Sri Rama Sena Hindustan and was also involved in the execution of the murder." The dead body was then "dumped near the railway track close to Raja Tiles in Khanapur to make it appear like a suicide however, the post-mortem report showed stab injuries on Arbaaz's neck and also showed that his hands were tied."
The case had initially been registered as an "unnatural death" by the Belagavi Railway police and later turned it into a case of murder after post-mortem report's revelation and was taken over by the district police on October 3. According to the news report, the victim and his mother had met Prashant Patil and Pundalik Mutgekar of the Sri Rama Sena Hindustan, on September 26. In this meeting, according to the TNM, the "Hindu vigilantes pressured Arbaaz to break off his relationship and also asked him to pay Rs 7,000 to them." Arbaaz's cousin Sameer Parishwadi told the media that the vigilantes increased their demand and Arbaaz then sold a car for Rs 90,000 to arrange the money. Arbaaz was found dead two days after that meeting with Patil and Mutgekar.


Related:
Mangaluru: Protests by Hindutva groups force College to cancel naming park after
Karnataka: Beheaded Muslim man's mother names Hindutva activists, girl's father
Hate Watch: Communal hatred spread at Rajghat on October 2?
Jantar Mantar case: Hate monger Pinky Chaudhary granted bail
Hate Watch: Twitter influencer Mahesh Vikram Hegde shares anti-namaz video