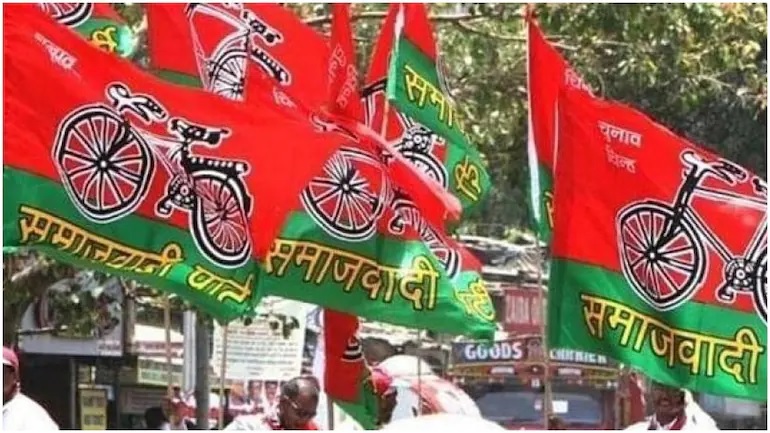 As assembly elections in Uttar Pradesh draw closer, fake news and edited videos are circulating faster than election pamphlets. The latest fake/ edited video that had the potential to create communal tension was being shared by politicians and influencers on social media on Friday, February 4. In the 20 second clip, of a Samajwadi Party workers rally in favour of SP candidate Munindra Shukla, contesting from Bithoor. In the video which is being widely circulated on social media platforms, the audio is "Cycle ko pehchan ke… Pakistan banana hai," which roughly translates to, "recognise the cycle [SP symbol] Pakistan has to be made"
साइकिल पर बटन दबाना है, पाकिस्‍तान बनाना है।

ये नारा समाजवादी पार्टी के समर्थक कानपुर में लगा रहे है।

वैसे ये कोई ज़्यादा आश्चर्य होने वाली बात नहीं है।
ये इनकी असली सोच है।

— Y. Satya Kumar (@satyakumar_y) February 4, 2022
However, Munindra Shukla, the SP candidate has busted the claim, the slogans he said are "'Mati Chor Bhagana Hai' or 'soil thief has to be sent away/ dismissed'. He posted a video on Facebook to say this slogan was fake and used to divide the voters. He also shared a statement by a District Election Officer, ARO-210 on February 4 2022 saying the original video was examined by the forensic team and did not have any mention of "Pakistan" and dismissed the allegations made by the right wing..
This slogan is being used here for Abhijit Singh Sanga, the Bharatiya Janata Party(BJP) MLA from Bithoor assembly seat who has been accused of illegal soil mining, Shukla told fact check Altnews, accusing the BJP of manipulating the video to make it sound "Pakistan banana hai'. Interestingly, Navbharat Times Uttar Pradesh, also shared this as 'news' but claimed it could not confirm the video. Others including Aaj Tak, Asianet, Prabhat Khabar also published reports with similar claims.
Related
BJP yet to deny if the man who shot at Asaduddin Owaisi was a member
Will Bulandshahr gangrape-murder case take the Hathras route?