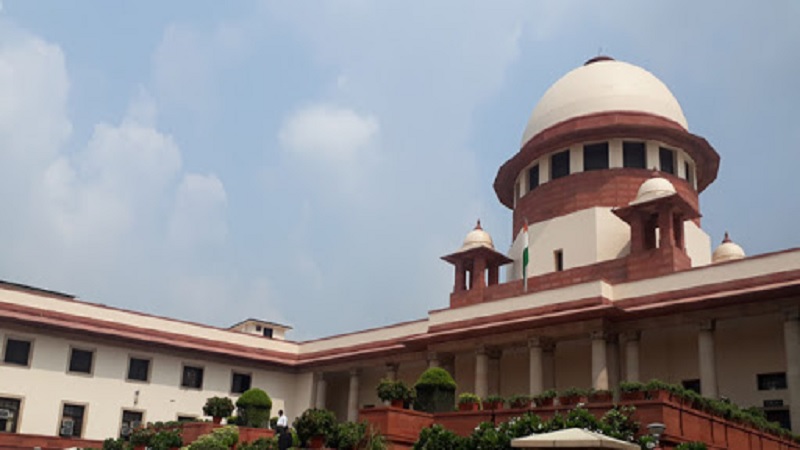 Image Courtesy:dy365.in/
The Supreme Court on Thursday reserved orders with respect to a plea that the case be moved out of Uttar Pradesh and that the investigation be monitored by the apex court itself. A bench comprising Chief Justice SA Bobde, as well as Justices AS Bopanna and V Ramasubramanium was hearing the matter.
The proceedings began with Solicitor General Tushar Mehta addressing the court on the kind of protection that has been given to the Valmiki Dalit family of the victim. He informed the court that apart from deployment of security personnel to guard the family, CCTV cameras have been installed. He also informed the court that the family is being represented by Advocate Seema Kushwaha.
The SG then raised an important concern regarding the name of the victim being revealed in the Allahabad High Court orders. To this the SC responded that it can be deleted suo motu.
Next, Advocate Seema Kushwaha appearing for the family pleaded for the transfer of the trial after investigation out of Uttar Pradesh as the family fears that a fair trial cannot be conducted in the state.
She also pleaded that the CBI Investigation Report should be submitted to the SC and not the state government. To this SG Tushar Mehta conceded that the report by CBI on completion of investigation will be submitted to jurisdictional court and also conceded that the SC should supervise.
Advocate Indira Jaisingh also appealed for intensive monitoring by a Constitutional court and the appointment of a special Public Prosecutor. Additionally, Advocate Kushwaha said that the family was not satisfied by the witness protection granted by the Uttar Pradesh government and requested that they be provided security by the Central Reserve Police Force (CRPF).
It is noteworthy that Citizens for Justice and Peace (CJP) has moved an Intervention Application (IA) in the Supreme Court demanding:
A Supreme Court monitored investigation

Protection be provided to witnesses by Central Paramilitary Forces

A judicial inquiry by a retired Supreme Court judge on the circumstances that led to the cremation of the victim's body in the middle of the night in an open field, allegedly without the family's consent.
The Supreme Court has reserved its order in the case.
Related:
CJP moves Supreme Court in Hathras case
Hathras victim knew rape accused: UP Police start blaming the victim!
UP Police now claim that Hathras Dalit victim was not raped!