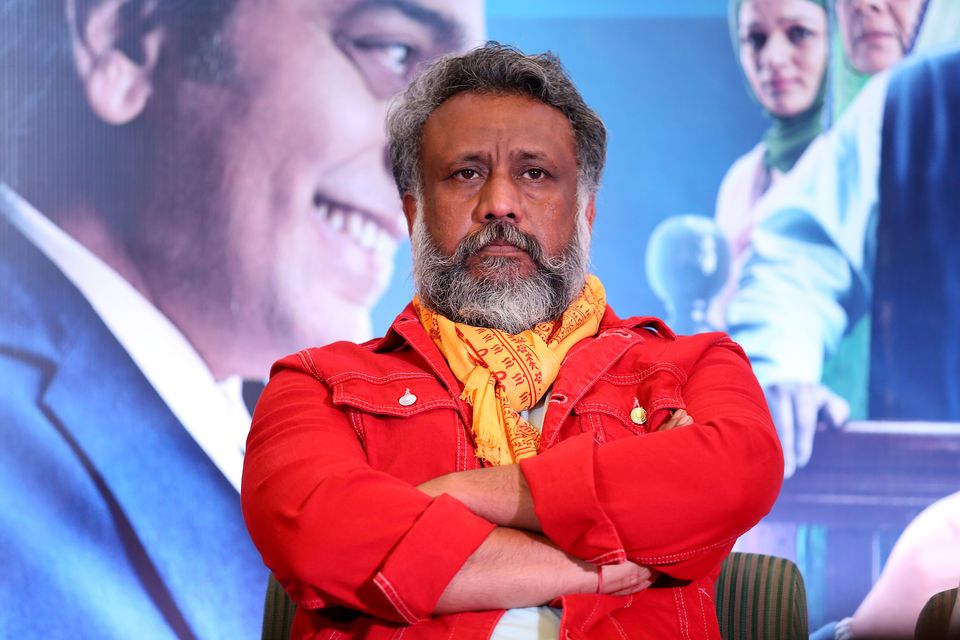 Anubhav Sinha has made three films in the last three years. While Mulk addressed the issues of Islamaphobia and Hindu – Muslim unity, Article 15 examined casteism. His latest Thappad takes a closer look at domestic violence, male entitlement and misogyny.
In order to understand how Sinha has inadvertently peddled the Rashtriya Swayamsevak Sangh's (RSS) agenda in these movies, let us first understand what is the take of RSS on these issues.
1) On Muslims: We don't have any issue with the Muslims. They are like our brothers. In fact, we have a separate branch for them. But as they are brainwashed into terrorism or violence against Hindus, we then can't stay quiet and apparently, we are then bound to take action in the self-defense.
2) On Dalits: We don't believe in any caste discrimination at all. In fact, dalits are in majority in organization like ours. It is because we feed them by organizing public meals for them frequently. But because they lack skills, they do such petty jobs. Also, whenever they are in trouble, we come for their help.
3) On Women: We treat women like goddesses. We don't do any wrong to them. Even if we do, laws are so easy for them. Police can arrest the culprit on a mere complaint. So, it's the "men" who are the victim here. Also, we don't demand dowry and at the same time we agree for the alimony as well.
Now herein lies the problem. Who on the earth is "We" here? Who has given you/RSS/anyone the authority to decide for anyone? Who has given you the right to look after/take care of OR speak for "Muslims/Dalits/Women/Anyone?
And in Mr. Sinha's films on Muslims (MULK) and Dalits (ARTICLE 15), there is a "We" in the form of an upper caste Hindu saviour/protagonist to protect OR speak for Muslims and Dalits respectively.
While in his recent film on domestic violence (THAPPAD), law and order are so easy that a woman can so easily come out of this light domestic violence.
No, Mr. Sinha, it is not so easy. Women facing repeated domestic violence face another level of harassment with the police and court. Right from the day a woman files a complaint to the day she appears in the Session Court, she is made to testify around 15-20 times. It becomes so tiring for her that she has to give up the case and such cases are thrown in the fake cases category, and the victim has no other option but to live back with her abusive husband. And this is how the cycle of patriarchy, entitlement and domestic violence never ends. But in Anubhav Sinha and his writer's figment of imagination, society is so good and polite to the victim that she easily comes over and reforms everything around her including her husband.
Here are some more problematic cum RSS ideologue instances from these films:
1) Dalit activist says to a softy Brahmin cop – "Ham Kabhi HARIJAN ban jaate hain, kabhi BAHUJAN ban jaate hain, bas kabhi JAN nahi ban paate." But many people find the term 'Harijan' derogatory. They say before Mahatma Gandhi popularised it, illegitimate children of Devadaasis were called Harijans. Whereas Bahujan is a revolution where people from lower castes all over India were instilled the confidence and unity with this new identity as Bahujan meaning people in majority. RSS has been trying to dis Bahujan movement ever since its inception by Kashiram. Anubhav Sinha helped their cause so easily with this silly dialogue. Yes, it is like a woman claiming – "Kabhi ham sex object ban jaate hain kabhi feminist ban jaate hain, bas kabhi insaan nahi ban paate." OR Bhagat Singh saying – "Kabhi ham Aatankwadi ban jaate hain, Kabhi Krantikari ban jaate hain, bas kabhi Hindustani nahi ban paate."
2) Around 4-5 years back, I had received this message on Whatsapp quoting BabaSaheb Ambedkar – "I will be the first person to burn this book of constitution if it is misused ever". Later I read all the works of BabaSaheb Ambedkar and realized that he had said about "burning of book of constitution" in a completely different context and in a heated debate. By any discretion, this cannot be used as his quote. While the RSS has been using the same fabricated statement as a propaganda against this book whenever any government does some constitutional amendment with the time. Again, In Anubhav Sinha's film the protagonist, an IPS Brahmin cop quotes the same WhatsApp forward with utter confidence – once again helping spreading an RSS lie to the public.
3) Activists like Bezwada Wilson have been fighting day and night to stop the manual scavenging and to declare it illegal. RSS has been trying to malign him through all the possible ways. But our saviour our hero in Anubhav Sinha's film sends Dalit sanitation workers back to the manholes after he promises their safety just like the way RSS does. Because hey, if Dalits won't do it then who else will do?
4) Saviour of Dalits, the protagonist is a Brahmin IPS officer and he is free from all the caste-based prejudices. Oh please, give me a break here! How do you become an IPS officer in this country? You prepare for the UPSC exam, clear the exam and then you undergo a training in NPA (National Police academy). There, right from the coaching to the interview, lower caste category students face constant taunting for the reservation quota by upper caste students, teachers and the examiners. Next level, inside the NPA the IPS cadets are told about the notified criminal tribes (According to the Indian police) which are 'lower' castes. Now how can an 'upper caste' IPS officer get free from the caste-based prejudices is left to Anubhav Sinha's imaginations. But I am sure he might have heard of endless cases of Dalit I.P.S / I.A.S officers attempting suicides.
5) When thousands of innocent Muslims are arrested in fake terrorist/violent cases, Sinha chose to tell a story of a North Indian family where one of the young boys has become a terrorist. The young boy was brainwashed through internet and WhatsApp forwards.
Mr. Sinha, I don't think you have any idea what a damage you have done here. Research and you will find that rarest of rare Muslim youth in India has taken arms in their hands. And that too after the pogroms of their families by the Hindutva organisations. Your film blames everyone to an extent including his family but doesn't talk anything about the biggest perpetrator of the game: The Hindutva organisations, who have been playing a major role in ghettoising, alienating the Muslims to force them to either live a miserable life or to take crime in hands.
Again, who speaks for the Indian Muslims in his film? A member of the Muslim family but she is an upper caste Hindu. She is a lawyer who deals in human rights but doesn't know the difference between the manufactured fear of majority communalism and the genuine fear of minority communalism. Eventually she speaks the familiar RSS language – " There are good and bad elements in both the communities, so let's unite and live in peace and harmony".
There are many such problematic instances as in the woman victim (an upper class woman) is against the alimony as she has this self-respect that she doesn't want anything from her husband, a Dalit woman folding hands to the saviour Brahman cop after he helps her, a cop taking a dig at Mayawati without realising her contributions for the Dalits and many more which may need another article.
So here is the crux.
My dear liberal friends, it is great that you want to address these relevant issues but please take a holistic research to the topic. Understand the take of oppressors and the extremist elements on the same. Don't ignore them, otherwise you will end up doing the same mistakes. Don't end up in being part of the problem. Don't end up being another brick in the wall of oppression.
*The author is a writer for films and television in Mumbai. He has been associated with Hindi, Tamil and Telugu films.
Related:
Maa aur Mulk – the non-negotiability of Muslim identity