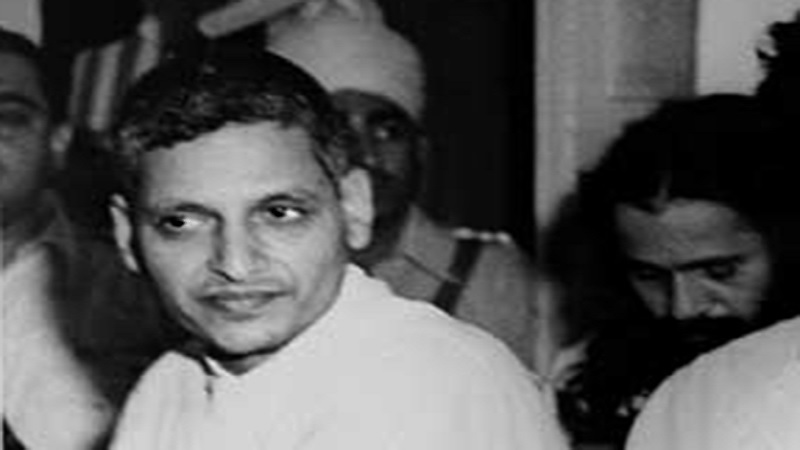 Image Courtesy:madrascourier.com
"Raghupati Raghav Raja Ram, Desh bacha gaye Nathuram", says a Twitter account run by Bengaluru based Satish K Mylavarapu who believes that if Mahatma Gandhi were not assassinated, India would have been divided even further than it already is.
In an almost 2-minute-long video, he said that if any individual or political leader worships Mohandas Karamchand Gandhi, he can never favour the Hindus of the nation. He questioned all those citizens who revere Gandhi as Mahatma and the Father of the Nation, remarking that did a timeless country like India have to wait till the 20th century to acquire a Father?
He unforgivingly pinned the blame on Gandhi for the devastating riots, genocide, mass rapes of Hindu women that plagued India years ago while he was allegedly sleeping with innocent women. "Kya iss tarah ke log Mahatma kehlane yogya hai, Katayi nahi (Do such people deserve to be called Mahatma, absolutely not)," he asks.
रघुपति राघव राजाराम,
देश बचा गए नाथूराम।

सभी देशवासियों को 'गाँधी वध दिवस' की हार्दिक शुभकामनाएं।#Gandhi @Pnkaj_Gujju_ @kaashiwale @Sjp1007 @Ramsaofficial@VictoriousNamo @pandeyarun67 @missionkaali @DostKhan_Jammu @Rashtra_Sevika_ @SaundiD @dharmadispatch @prachyam7 pic.twitter.com/F9h8h4K300

— Satish K Mylavarapu (@mysatish18) January 30, 2021
No such man will be allowed to ever become Gandhi in this country, he claimed. "We", presumably referring to the Hindutva hardliners, will not let anybody embody Gandhi and his ideas as they have given rise to multiple Godse's in every nook and cranny of the country. He also threatened that bullets will be showered on any incarnation of Gandhi.
His assassin, Nathuram Godse, was a former Rashtriya Swayamsevak Sangh (RSS) member and an advocate of Hindu nationalism. Extremist Hindu ideology, such as exhibited in the video killed Gandhi and continues to threaten the unity of India till today. January 30 is observed as Martyrs Day or Shaheed Divas in the memory of Mahatma Gandhi, who was assassinated on the same day in 1948.
Besides buttressing the composite cultures of India, Bapu also campaigned against casteism, regionalism and sectarianism. The matchless leader lived an austere life and let the complete unity and integrity of body, mind and soul guide his thoughts and activities.
Gandhi successfully used truth, non-violence, peace in his struggle for India's independence and freedom, marked by impactful and peaceful protests. His core values remain more than significant for India today.
Related:
Mahatma Gandhi, Race and Caste
Mahatma Gandhi : Words that still resonate
No discussion on who killed Mahatma Gandhi is complete without addressing idea of a Hindu Rashtra