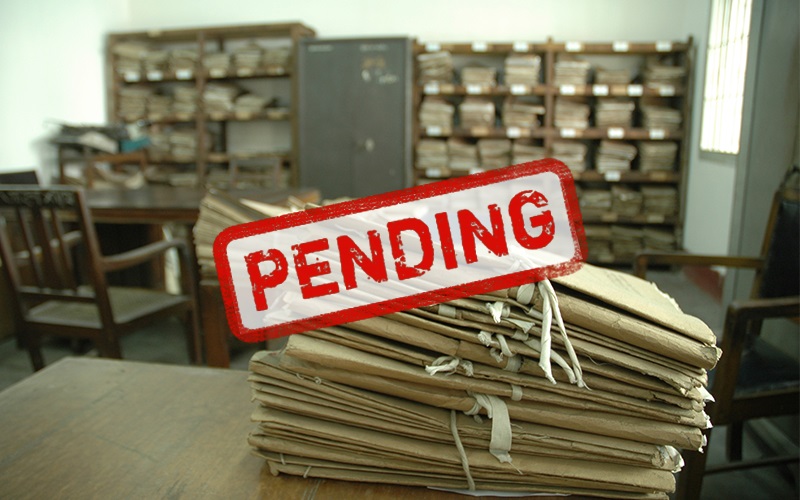 The Ministry of Law and Justice informed the Parliament on September 21, about the pending court cases in High Courts as well as lower courts in India. The question was asked by Lok Sabha Members Parbatbhai Patel, Shantanu Thakur and others, of the BJP, about the number of pending cases as well as the possibility of setting up rural courts to reduce pendency.
Responding to the question, Minister of Law and Justice Ravi Shankar Prasad stated that the Gram Nyayalayas Act, 2008 provides for establishment of Gram Nyayalayas at intermediate panchayat level. Civil and criminal cases pending before District / Session Courts or Courts subordinate to it falling within the jurisdiction of the Gram Nyayalayas can be transferred to Gram Nyayalayas. Accordingly, 395 Gram Nyayalayas have been notified so far by 12 States, of which 225 are operational.
As on September 16, 2020 a total of 5,152,921 cases are pending in High Court with the High Court of Allahabad recording the highest case pendency with 7,46,677 pending cases followed by High Court of Punjab & Haryana with 6,07,069 and Madras High Court with 5,70,282 cases.
Further, in district and subordinate courts, there are 3,44,73,068 cases pending in India, as on September 16, 2020. Lower court in Uttar Pradesh recorded the highest cases pendency with 8,186,410 cases followed by Maharashtra with 4,221,418 cases and Bihar with 3,094,186 cases. This data has been extracted from the National Judicial Data Grid database.
The parliamentary response may be read here.
Related:
Bar Council of Delhi issues show cause notice to Prashant Bhushan
No sealed cover submissions in my Court: Justice G. S. Patel
SC reserves order in Shaheen Bagh protest site eviction case