Kokrajhar, November 19: Dainik Asom reports that a high-level committee set up by the Assam Government visited the Kokrajahr Detention camp. The visit was meant to monitor and observe the conditions in the detention camp. After the recent death of a detainee in the detention camp, there was an uproar leading to the Government setting up this committee.
After visiting the camp, the principal of the committee and DIG of border branch Mr. Devajit Mukherjee told the media that they will submit the report on the visit after three months. Specfic suggestions will be incorporated and included in the report. He (Devajit Mukherjee ) also said that some more immediate steps have already been taken in case of Tezpur Detention camp. There are a total of 142 detainees in the Kokrajhar Detention camp. Among them 14 are children and 30 are new entrant detainees who have been included.
The press clipping may be read here.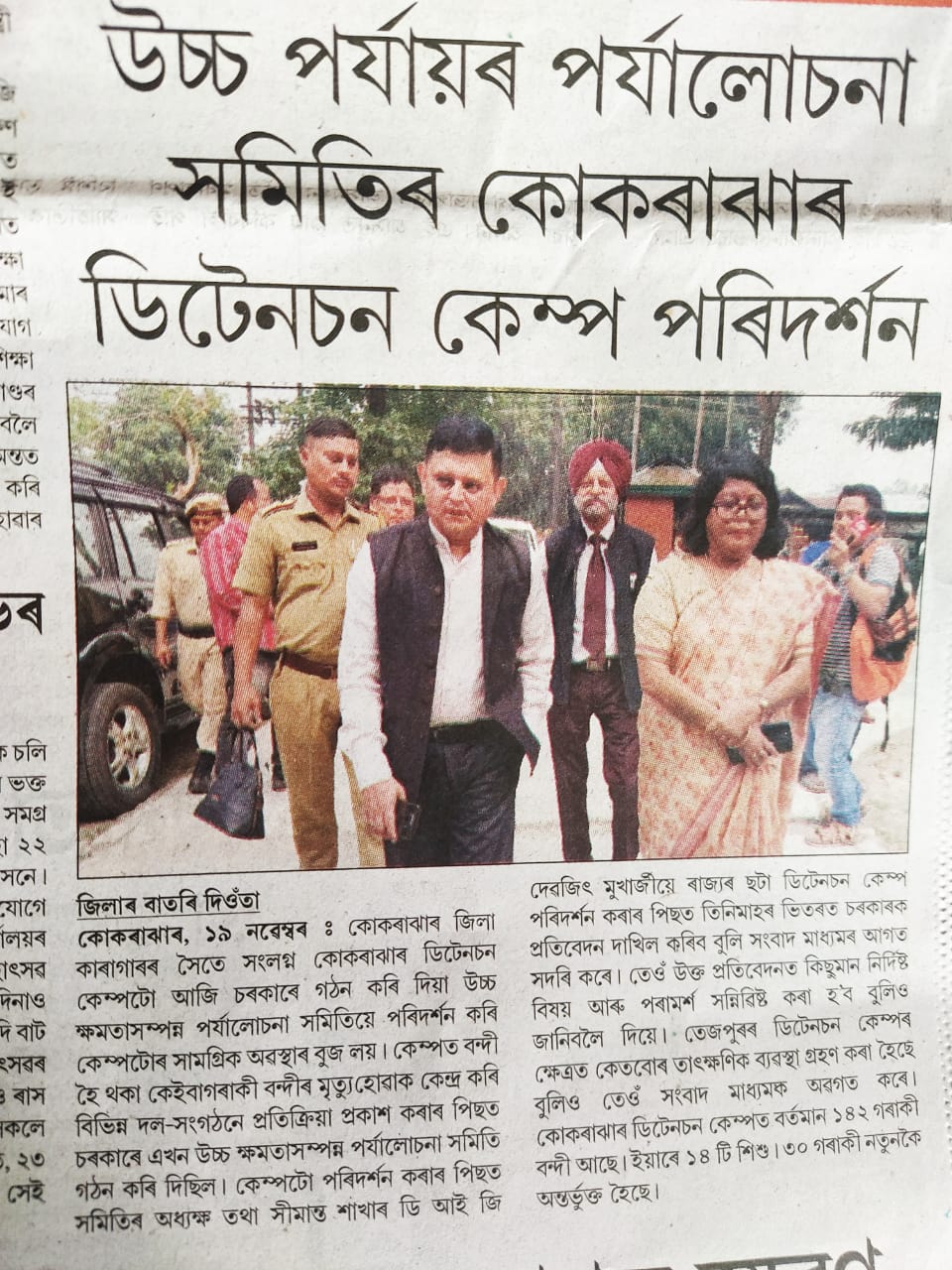 Related Articles:
Assam Detention Camp deaths, All India NRC & CAB: Protests held country-wide
In shocking move, Bengal decides to build detention camps