There were 35 such deaths in Maharashtra in 2013, 21 in 2014, and 19 in 2015, taking the score to the highest among all states. This is what the Government admitted on Tuesday: that instances of custodial death in Maharashtra were "little more" in comparison to other states."Custodial deaths in Maharashtra are a little more," Minister of State for Home Kiren Rijiju said in Lok Sabha during Question Hour.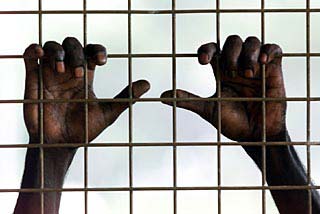 The minister also submitted nationwide statistics of custodial deaths, according to which, there were 35 such deaths in Maharashtra in 2013, 21 in 2014, and 19 in 2015, highest among all states.Rijiju said there were enough guidelines and directives issued by the National Human Rights Commission and the Supreme Court under which immediate action is taken against policemen responsible for custodial deaths.
BJP member Satyapal Singh, a former Commissioner of Mumbai Police, tried to counter Rijiju's statistics saying that Maharashtra Police and Mumbai Police were the best police forces in the country, prompting hearty laughter from members. Responding to the comment, Speaker Sumitra Mahajan remarked "We will have to find out your records", leading to another bout of laughter from the MPs. However, former Union Home Secretary R K Singh and former Director General Police of Jharkhand Police V D Ram, both BJP MPs, seemed to disagree with Satyapal Singh and wanted to speak.