Meerut:It seems that radical organisation Hindu Yuva Vahini, founded by Chief Minister of Uttar Pradesh Yogi Adityanath, is hell-bent on running a parallel administration to the official administrative bodies. This seems to be the only possible explanation as to why members of Hindu Yuva Vahini, on Tuesday morning, assaulted a couple in Meerut, dragged them to the police station under the accusations of 'Love Jihad'.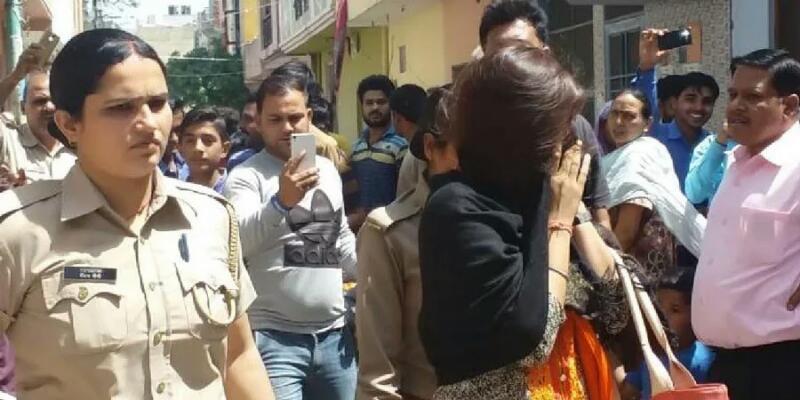 On Tuesday, a group of members of Hindu Yuva Vahini barged into a room in a building and caught a couple in a comprising situation. Although it is not supposed to be the job of Hindu Yuva Vahini to decide what a couple can do behind a closed door or not, they nevertheless proceeded with the same 'responsibility'.
According to information received, they assaulted the boy whose identity we are not disclosing for security reasons and dragged them both to the police station. The boy was from the Muslim community while the girl belongs to the Hindu community. Both are above the legal adult age and both belong to Muzaffarnagar, not Meerut.
There is a house in Shastri Nagar locality of Meerut, whose owner often lends room to couples on a daily or an hourly basis. According to sources, house owner does this by a keeping a close nexus with police, administration and some vigilante groups, HYV is among them. HYV always keeps eye on the house. When on Monday, the couple arrived at the house to take the room on rent, HYV people were informed about it and things happened as reported above.
SP City Alok Priydarshi has claimed that the couple was not beaten but local sources inform that it did happen. Alok Priydarshi also claimed that girl was also a Muslim but it was not the case. However, the couple was let go to their homes but no case was registered against Hindu Yuva Vahini.
Nagendra Singh Tomar and Sachin Gupta of HYV were the first to be informed about the incident by locals. Tomar has demanded action against the boy while alleging that he was trying to convert the girl to Islam.
While talking to news agency ANI, Tomar said, "I have asked the police to take strict action as the Muslim boy was romancing with a Hindu girl in the house. He wanted to convert her religion. I also insist on taking strict action against the landlords who give rooms on rent without proper verification."
Activities of Hindu Yuva Vahini are in question, again, since last week, when the group disrupted prayer in a church in Maharajganj district of Uttar Pradesh. The prayer was also attended by US nationals.
Courtesy: Two Circles