For the first time in modern history, three Hindus were elected for general seats in the recently concluded Pakistan elections.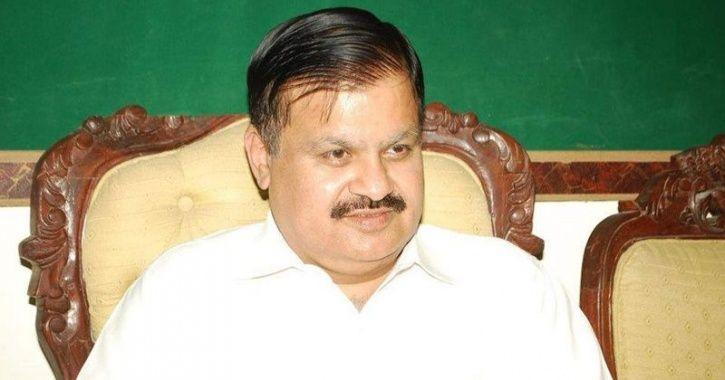 Mahesh Kumar Malani Image: TOI
Sindh, Pakistan: With colourful headgear announcing their identity, three members of the Hindu community in Pakistan were elected for the general seats, one in the National assembly and two in the Sindh Provincial Assembly, in the recently concluded and controversial Pakistan general elections. It is the first time in the country's history that this has ever happened. What was more surprising is that they won in Muslim majority areas.

Mahesh Kumar Malani won a National Assembly seat from Tharparkar (NA-222) while Hari Ram Kishwari Lal and Jamshoro's Giyanoo Mal alias Giyan Chand Essrani were elected from the provincial assembly seats PS-147 and PS-81, respectively, The Daily Times reported. All three were backed by PPP (Pakistan People's Party) a left wing, socialist-progressive political party led by Bilawal Bhutto Zardari, son of Benazir Bhutto, former PM of Pakistan.

Mahesh Malani, the Pakistani Hindu Rajasthani Pushkarna Brahmin politician, who has been elected to the National Assembly, had entered the Sindh Assembly in the 2013 elections on a general seat and was the first non-Muslim to do so. "He had served as the chairperson of the Sindh Assembly's Standing Committee on Food, apart from being members of various standing committees during the last government's tenure," reported Hindustan Times.

The decision to allow Non-Muslims to contest polls was brought in only 16 years ago. In 2002, the then president Gen (retd) Pervez Musharraf made amendments in the Constitution which gave non-Muslims the right to vote and contest on general seats of parliament and provincial assemblies.

The Hindu population makes up 49 per cent of the total population of Thar desert. "Kirshwari Lal, who is considered a close friend of former president and PPP co-chairman Asif Ali Zardari, won his seat from Mirpurkhas district, which has total population of around 15 lakh out of which 23 per cent are Hindus. Essrani belongs to Thano Bola Khan of Sindh's Kohistan region in Jamshoro district, which has a substantial Hindu population," the Daily Times news reported.

"Malani perceived his historic triumph not as a glimmer in the darkness of religious extremism that shrouds Pakistan, but as a shining symbol of his country's ethos. "I want to tell the international media that my victory shows that there is inter-faith harmony and humanity in Pakistan," Malani said in a report by Scroll.

Hindus form the largest minority community in Pakistan and are mostly concentrated in the Sindh province.

Ahead of the general elections, it was reported that the non-Muslims voters grew by 30 per cent in the last five years. "The number of non-Muslim voters in Pakistan has climbed to 3.63 million in 2018 with the Hindus at 1.77 million maintaining their majority among the religious minority electorate, according to a new voters' list prepared by authorities ahead of the general elections," reported Firstpost.

"Ten seats are reserved for minorities in the National Assembly, which are allotted to parties on the basis of the number of seats they have in the parliament. Women and non-Muslims in Pakistan get two opportunities to become a lawmaker: first by contesting elections on 272 general seats from anywhere and after being nominated from a party having representation in the National Assembly. In March this year, PPP's Krishna Kumari from Tharparkar became the first Hindu woman to be elected to the Senate. She was elected to a reserved seat for women from Sindh," reported HT.

Cricketer turned politician Imran Khan's Pakistan Tehreek-i-Insaf (PTI) bagged 123 seats and its ally Pakistan Muslim League-Quaid got seven.

The Pakistan Muslim League-Nawaz (PML-N), Pakistan Peoples Party (PPP) and the Muttahida Majlis Amal (MMA) agreed to form a 'solid' alliance in the Parliament and the Provincial Assemblies to become a legitimate Opposition to Khan's PTI.

Many political outfits and organisation based in Pakistan alleged that the military rigged the elections and made Imran Khan's political outfit Pakistan Pakistan-Tehreek-e-Insaaf (PTI) the winner using questionable means.
Read Also: https://sabrangindia.in/article/defining-election-pakistan
https://sabrangindia.in/article/pakistan-all-prime-ministers-women
https://sabrangindia.in/article/why-are-muslim-leaders-and-clerics-so-afraid-feminism-and-critical-west