The district headquarters of Bihar's Araria district is near Chandani Chowk. A short distance from the collectorate office is Azad Nagar – a Minority-dominated colony with a striking resemblance to a metropolitan Muslim ghetto – which falls under Ward Number 19 of Araria Municipal Council. Councilor Arshi Parween alias Lovely Nawab's second son Adeeb Raza 'Somi' – an 18-year-old young fitness freak who appeared for class 12 Bihar board examination this year – was arrested along with two others for allegedly raising pro-Pakistan slogans during Rashtriya Janata Dal (RJD)'s victory rally in Araria Lok Sabha by-election on March 15.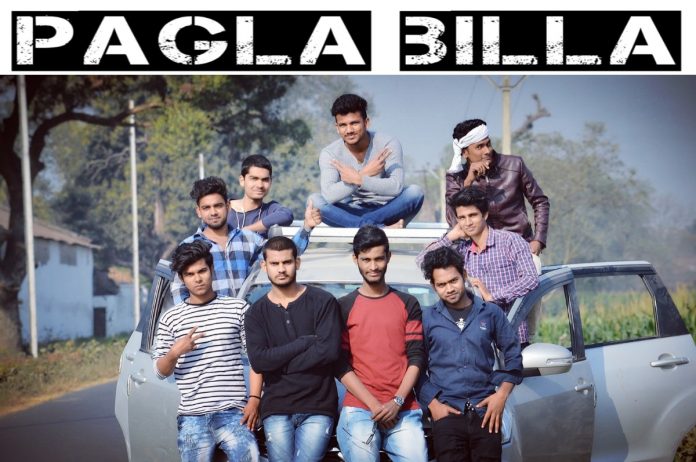 Adeeb's family is close to former union minister and RJD leader late Taslimuddin's family. He describes himself as a non-political person. When he heard of RJD's Sarfraz Alam's victory in the polls, he couldn't stop his joy, borrowed his mother's green 'dupatta' and went out. Shahzad Alam, another accused was trying to do Facebook live. He asked Adeeb to confirm whether they were doing that right. He claims they raised a slogan 'Kitnon kariyo baap-baap, Phir Bhi jeetiyo Lalten Chhaap' (No matter how much you remember your father, lantern wins). He came home and went to bed; little did they know a moment of joy would come back to haunt him as a nightmare. A video of Sultan Azam 'Banni', Shahzad Alam and Adeeb raising pro-Pakistan slogan had gone viral on social media by that night and it was all over the news. Adeeb was scared and behind the bars by March 21. He was granted bail after 65 days on May 25. His next hearing is on June 18 and families of Shahzad and Sultan hope to get bail on the day.
Somi is second of three siblings; the elder brother manages a coaching institute in the city and younger sister is in school. Adeeb runs the family's water supply business since his father was paralyzed two years ago. His mother extols 'ek din mein gaadi chalaane seekh gya tha beta' (my son learnt driving trolley truck just in a day). His father and uncle are proud that Somi took over the business without any delay and does not hesitate to deliver water cans himself to the customers. Before his arrest, the family used to deliver water cans to 150 homes and offices. But in his absence, they hired a staff but the number of customers has come down to 50. Legal procedures and treatment of Areeb's father have financially deprived the family. Father Nawab admits they are under the debt of around Rs 5 lakh, while Sultan's family has a debt of around Rs. 3 lakhs since after his arrest, their mobile recharge shop remains closed mostly.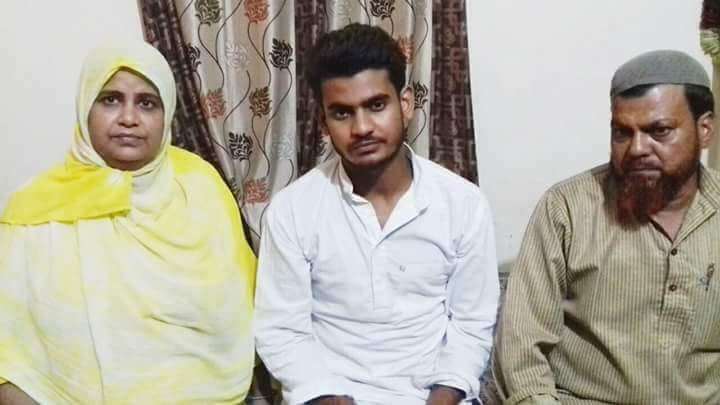 Somi is multi-talented but confused about career decisions as any millennial stepping out of school would be. Spending 65 days in jail has cost him a lot. He was selected to play for his city in Bihar Cricket Association's Hayman Trophy and missed the selections for Araria U-19 cricket team. He continued his love for cricket inside the jail and added playing volleyball to his extra-curricular skills. He couldn't sit for Aligarh Muslim University's medical entrance exam. He wanted to do modelling and try his luck in acting – his Instagram account is a testimony to that.
Along with his friends Masoom, Ahmad, Krishna and 8 others, Adeeb wanted to start an entertainment start-up owing to the success of their YouTube channel 'Pagla Billa', which is not available for public view now. They make music videos with the theme of harmony and brotherhood. In one of their videos 'Yaara Teri Yaari ko,' the group can be seen praying together in a temple and mosque. They were suggested by friends and relatives to delete the videos after the incident. Ahmad agrees 'we were very scared; I left the town for many days'. Masoom who is the director and manages the channel differs saying 'he was irritated by followers' demand for more videos'. The group claims they have turned Araria into Hollywood – 'now there are many YouTube channels making such videos, a group called 'Bihari Billa' copied our theme, luck favoured them and look their video has more than a million views.' A hoarding hangs from the first building in Adeeb's street asking people to subscribe to 'Bihari Billa'.
He is unsure of the many career options he had thought of after what he went through. Now he wants to join the Indian Navy and his mother seconds that with a list of all virtues – from height to his personality. Parents are scared for Adeeb, they don't allow him to go away from their eyes even for delivering water cans.
Araria MP Sarfraz Alam calls the video 'fake' but wants to wait for the forensic report and court procedure. However, Alam admits the three youngsters were punished for RJD's victory in the election. Similarly, fact-checking website Alt News' founder Pratik Sinha's audio analysis raises many suspicions of the authenticity of the video, but he restrains from calling it 'fake' before 'a thorough forensic analysis'.
Courtesy: Two Circles