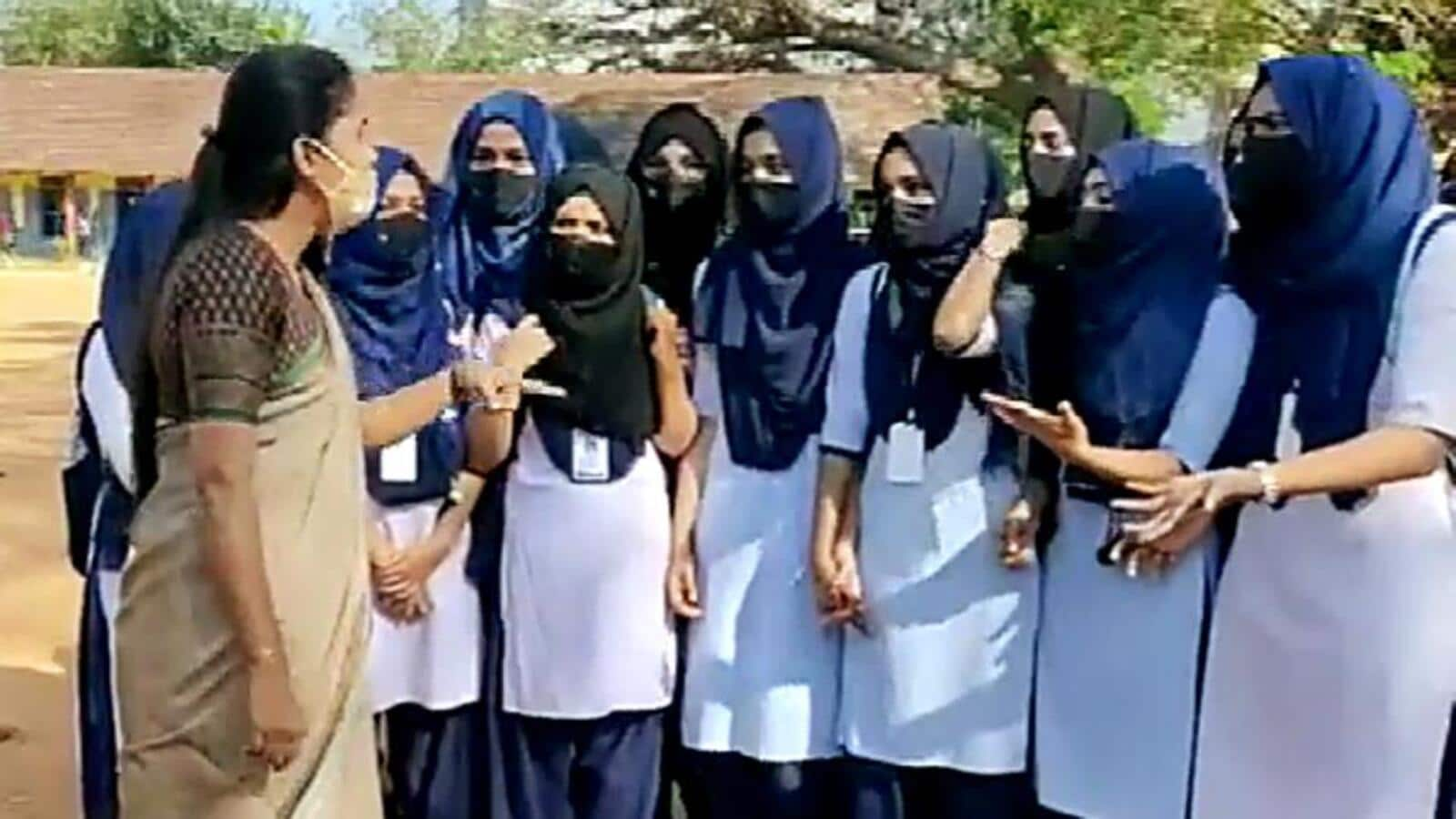 The Karnataka High Court bench led by Chief Justice Ritu Raj Awasthi continued to hear the petitions against the hijab ban in educational institutions. At the previous hearing, on February 10, the bench had refused to pass an interim order granting permission to the student to wear hijab or headscarf in class.
The Supreme Court as well refused to interfere with the High Court's order saying that it will come in at the appropriate time and that it was very much aware of what was happening in the court and the state.
GO is erroneous
At the hearing on February 14, Senior Advocate Devadatt Kamat made submissions on behalf of petitioners against the Government Order (GO) dated February 5. He states that the GO says two things:
1. Wearing of head scarf is not protected by Article 25. Specific declaration made by State Govt
2. We leave it to CDC to decide whether headscarf can be allowed. Kamat submits that the first declaration is erroneous and the delegation to the CDC is also illegal.
Kamat argued, "The only aid to the State to restrict Article 25 is public order. Now "public order" is a state responsibility. Can a College Development Committee, consisting of MLA and subordinates, decide if this exercise of right is permissible?" He further argued that public order is not a mere law and order disturbance and submitted that "public order" was an essential State function and hence the CDC cannot be delegated to determine if hijab will violate public order.
He further submitted that the judgments of Kerala High Court judgment in Fathima Thasneem v. State of Kerala or Bombay High Court judgment in Fatheema Hussain Sayed v. Bharat Education Society, which the GO relies upon do not apply in this case since in one case judgement was passed in a minority institution the other for an all-girls school.
Hijab as essential practice
Kamat has made hijab as essential practice the core of his argument for the petitioners. He once again highlighted the Kerala High Court judgment declaring hijab as essential religious practice and submitted that the judgement states that if there is a practice which a believer thinks is part of his faith and that practice by itself does not violate public order or infringes upon anyone's freedom then the right to perform such a religious practice must be protected.
The Madras High Court judgement in M.Ajmal Khan v. Election Commission was also cited where the court had observed that there is almost unanimity amongst Muslim scholars that purdah is not essential but covering of head by scarf is obligatory.
He further cited the Supreme Court judgment in The Commissioner, Hindu Religious Endowments, Madras v Shri Lakshmindar Tirtha Swamiyar of Shri Shirur Mutt whereby the court stated that matters of dress can form an integral part of religion in terms of Article 25. Further, in Ratilal Panachand Gandhi v. State of Bombay the Supreme Court held that "No outside authority has any right to say that these are not essential parts of religion and it is not open to the secular authority of the State to restrict or prohibit them in any manner".
When the bench questioned if everything mentioned in the Quran was inviolable and essential practice, Kamat said he did not wish to make submission on the entire Holy Quran and said, "beseech your lordships to not get into that issue". He however submitted that since the Holy Quran itself makes a reference to wearing of headscarf, it is not essential to refer to any other authority and accordingly such a practice should be protected under Article 25 of the Constitution
Has hijab suddenly become an issue?
The bench questioned since when the students have been wearing hijab to which Kamat responded that they have been wearing it since their admission, 2 years ago. He submitted that they were only insisting that they be allowed to wear a hijab of the same colour as their uniform. He also pointed out that Kendriya Vidyalayas permit Muslim girls to wear a headscarf of the uniform colour.
Public order
The bench pointed out that the GO does not cite 'public order' as a ground to restrict the right to wear a hijab in educational institutions. "They have not said so…You are assuming it," the Chief Justice said.
Related:
K'taka HC disallows wearing of any religious dress in class; denies interim relief to petitioners
MP: Goons harass hijabi students, demand saffron dress code
Hijab ban case: K'taka HC refers case to larger bench; denies interim relief to students