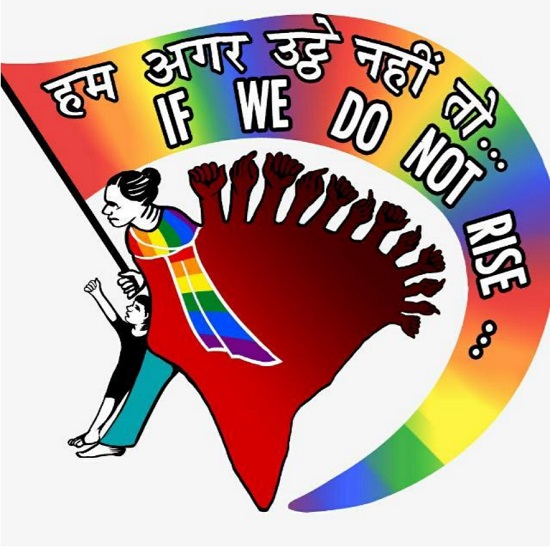 Over 400 women's groups and human rights organisations will come together on September 5 for a nation-wide Hum Agar Uthe Nahi Toh (If We Do Not Rise) campaign against various issues faced by marginalised sections of society, activists said on Thursday.
During the campaign thousands of individuals will make videos of two to three minutes to share on social media platforms, livestream on Facebook and create posters, animation, memes, songs and performances and circulate on the social media.
"Due to COVID-19, we will not be able to come out on streets in large numbers but there will be videos on issues and there will also be social media live sessions and also posters, art, paintings can be made on the subject people wish to raise their voice on," said activist Shabnam Hashmi.
Accordingly, participants will observe physical distancing norms and gather in small groups with placards and slogans. They will also give memoranda on different issues to local authorities.
General Secretary of the All India Democratic Women's Association (AIDWA) Mariam Dhavale said the campaign is a timely intervention since the government is hurriedly changing laws while rising violence and a hunger crisis persists in India.
"The government is using the pandemic to change the entire nature of the country thinking the country is grappling with the pandemic and will not be able to revolt," she said.
As per the meeting's press note, the last few years have seen a collapse of democratic institutions in the country. The independence of the judiciary and other institutions of oversight has come under a serious cloud and the functioning of the Parliament has been gravely compromised.
Similarly, co-convenor of the campaign for people's right to information and founding member of Satark Nagrik Sangathan Anjali Bhardwaj, claimed that there has been an "unprecedented attack" on India's democracy and citizens' constitutional rights.
"The COVID-19 crisis the way it was handled also exposed the anti-poor regime. The way lockdown was announced how it hit the farmers, migrant workers or sex workers how they have lost all employment and the government has done little to fix the problem," she alleged.
Kavita Krishnan, secretary of the All India Progressive Women's Association, said that the many movements that have come together for this campaign make India the best place it could be.
"These are urgent times so that is why we have to come together and protect India's Constitution and democracy," she said.
"The government is moving fast to change the India we know. If we look at the National Education Policy, it is bringing graded inequality. In case of Environment Impact Assessment, they are getting rid of environmental assessment measures and they are moving fast to get rid of labour laws," Krishnan claimed.
According to the press note, the changes in the EIA will lead to adverse changes in agrarian policies which will lead to unemployment, hunger and destitution among the working poor, especially migrant workers.
Annie Raja, general secretary of the National Federation of Indian Women, said there needs to be discussions on all sorts of issues whether it is violence against women or atrocities against marginalised sections of society.
"The government is not thinking that's why there is unprecedented increase of violence against women. If we don't speak up now then it would be a tragedy," she said.
The campaign will be launched on the anniversary of journalist Gauri Lankesh's murder three years ago to honour the voices of dissent that have been systematically silenced and labelled anti-national. Factsheets regarding various themes including violence against women, transgender people, health, political participation of women, migrant workers, women farmers and sex workers will also be released on the day of the campaign.
The activists also acknowledged the significant role women and LGBTQIA+ persons have played in addressing the frontal attack on the freedom of expression in the last few years. Regressive laws like the Transgender Persons (Protection of Rights) Act have adversely impacted the rights of Transgender persons who enjoy very few provisions to protect themselves.
They organisers appealed to all artists, intellectuals and concerned citizens to join the campaign on September 5.