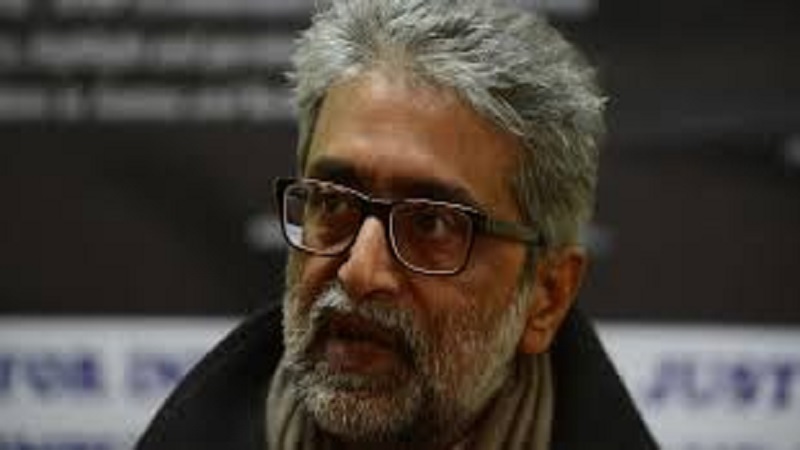 Image Courtesy:scroll.in
On Tuesday, while hearing a plea on behalf of activist Gautam Navlakha, Justice SS Shinde showcased the court's humanitarian approach to the plight of the under-trial septuagenarian when he reportedly observed, "Personal liberty of an individual has to be considered at all circumstances. Humanity is most important, everything else is subsequent."
Justice Shinde referred to news reports of Navlakha's glasses going missing in jail and authorities refusing to accept a new pair sent by the family via courier. Earlier, Navlakha's partner Sahba Husain had issued a statement saying, "Gautam Navlakha, nearly 70, patient of several ailments, had his spectacles stolen on November 27. It was an emergency, for he is close to blind without his glasses. Yet, he was not permitted to call his home for a replacement until three days later, but even that call proved futile."
When Husain had a new pair sent via courier, it was returned by jail authorities. Husain said, "Presently Gautam Navlakha is in acute distress, is unable to see things around him and consequently his blood pressure has shot up."
There was outrage over the matter given how it came close at the heels of a similar bid by the jail to deny Parkinson's Disease afflicted Father Stan Swamy a sipper even though he was unable to hold a glass or a cup as his hands shook.
Lens of Cruelty: Taloja Jail authorities sent back a pair of glasses Gautam Navlakha's partner sent after his got stolen. Newspaper reports talk of how he's near blind without them. So after the straw/sipper episode with Stan Swamy, another variation of NIA deprivation by design

— pamela philipose (@pamelaphilipose) December 8, 2020
Outrageously cruel! https://t.co/7BxgTiG35E

— Prashant Bhushan (@pbhushan1) December 8, 2020
In new India, Stan Swamy can't get a sipper in jail, Gautam Navlakha can't get a pair of spectacles and numerous activists can't get bail. The empathy that a democracy should have for its citizens is a thing of the past. A ruthless jackbooted nation with hounds baying for blood

— Ajay Kamath (@ajay43) December 8, 2020
When newspapers started reporting on Navlakha's plight, it came to the court's attention. As per some unconfirmed reports, jail authorities have now permitted Husain to directly post the glasses to Navlakha and said that they would be handed over to him.
Meanwhile, the National Investigation Agency (NIA) apprised the Bombay HC that there were a total of 16 accused in the Bhime Koregaon case, however 3 have been declared absconding. Two of the accused are above the age of 75 (Fr. Stan Swamy and poet Varavara Rao) and eight accused are above the age of 60 years. These include Gautam Navlakha, Anand Teltumbde, Vernon Gonsalves among others.
Related:
Taloja Jail denies new spectacles to visually challenged Gautam Navlakha!
Early Christmas miracle: Taloja jail authorities show compassion, give Fr. Stan Swamy sipper