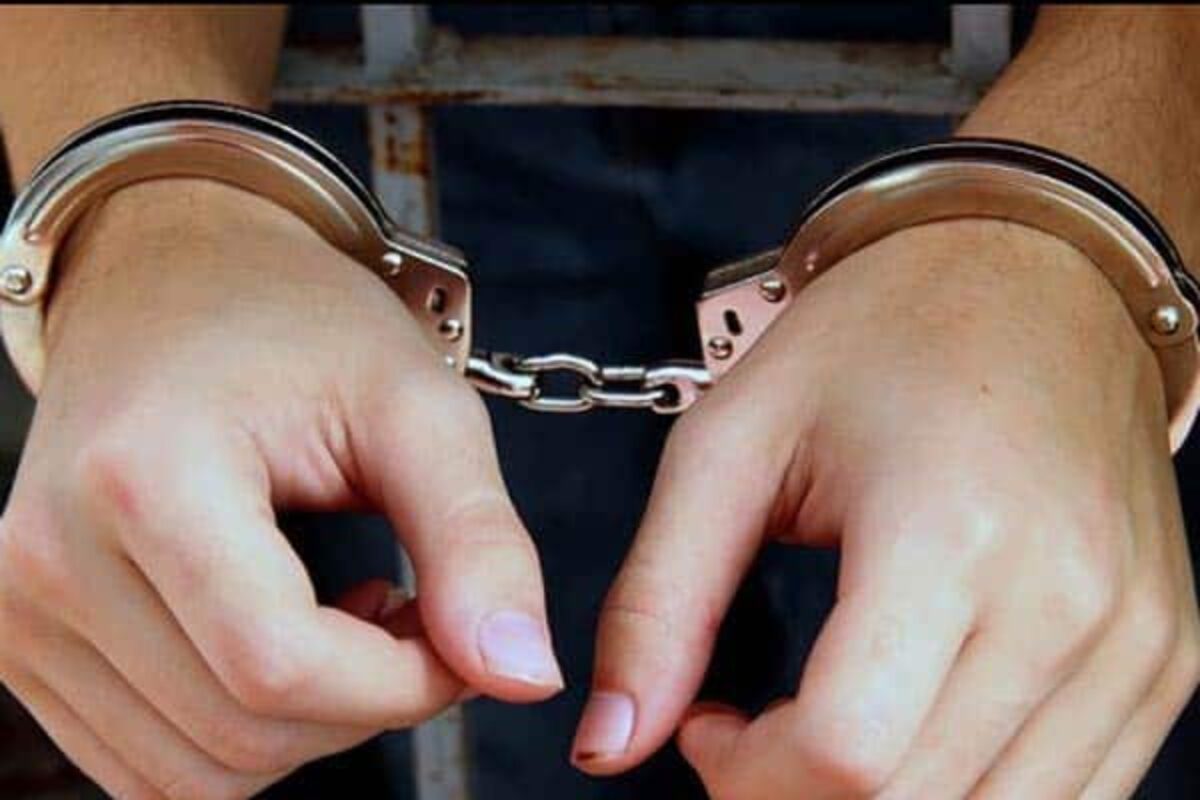 A Hyderabad-based techie identified as Ramnagesh Srinivas Akubathini, 23, was arrested by the Mumbai Police, for threating Anushka Sharma and Virat Kohli's infant daughter with rape.
According to news reports, Ramnagesh Srinivas Akubathini, who once worked for a food delivery app is an engineer from Hyderabad. He has ben accused of issuing online rape threats to Virat Kohli's infant daughter after team India lost back-to-back matches in the recent T20 World Cup. Akubathini will be brought to Mumbai, said the police adding that the accused had reportedly changed his Twitter handle and pretended to be a Pakistani user after police began investigating the threats.
There was massive outrage over the threats targeting the nine-month-old daughter of cricket captain Virat Kohli and actor Anushka Sharma last week. The twitter named "@Criccrazyygirl" was deleted after users called it out for its abusive threat to an infant. @Criccrazyygirl had demanded that Sharma and Kohli share a photo of the toddler, and followed it with a rape threat.
Virat Kohli faced massive trolling ever since he spoke out on Saturday and condemned the abuse teammate Mohammad Shami was facing for over a week. Kohli had said, "To me attacking someone over their religion is the most pathetic thing a human being can do. Everyone has the right to voice their opinion, but I personally have never even thought of discriminating against someone over their religion." Kohli said that the social media trolling was an example of "literally the lowest level of human potential" and called the trolls "spineless people." Soon enough, Virat Kohli, as expected, got his share of hate from right wing trolls.
The Mumbai police had been investigating several handles as Virat Kohli and Anushka Sharma are residents of the city, stated news reports. The Delhi Commission for Women (DCW) had also taken note of the threat and asked for an investigation, and had issued notice to the Delhi police, asking to see an FIR (first information report), details of those identified and arrested, and a detailed "action taken report".
Mohammed Shami had been singled out and viciously targeted by trolls online, and India lost the march against Pakistan. He, was targeted as the sole Muslim player and was accused of 'selling out' to fellow Muslims of team Pakistan. It is well documented that Shami, a proud Indian, has often been trolled for his religion. Team India's non-Muslim players took their own time to stand up for their Muslim teammate.
Related:
Hate Watch: Twitter user threatens Virat Kohli's infant with rape, deletes accounts after outrage
Love cricket? Make sure you celebrate only when Team India wins!
J&K: Police book students who allegedly celebrated Pakistan cricket win under UAPA
Kashmiri students allegedly attacked after Pak defeats India in cricket match