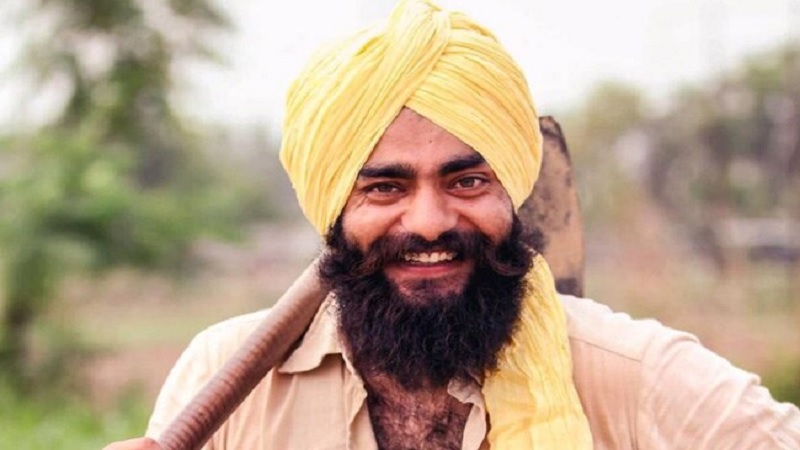 Image Courtesy:ndtv.com
"I saw the Bharatiya Janata Party Punjab use my photo on their Facebook page… the photo is seven years old. I am now sitting at the Singhu borders. But these donkeys, these shameless people flicked my photo and used it. I request all of you to go to the BJP page and report it. I am also talking to a lawyer to send them a legal notice. But this government won't pay attention to my legal notice… but this is just illegal and shameless to use my photo like this without permission… last time a submersible pump manufacturer had used this photo. However they used my photo, a Sikh face, to show that 'farmers are happy'. No farmer is happy with the farm laws of BJP. Come to the Singhu border and see who is happy. Modi ji should stop making speeches about MSP, and come here to see who is happy. No one is happy. MSP is not the only point,"
Harpreet Singh, now well known as Harp Farmer, is a farmer, actor, director, producer, and photographer based in Hoshiarpur, Punjab, and currently sitting in protest against the three Farm Laws, at Singhu border is calm when he calls the Bharatiya Janata Party's Punjab unit, illegally using a photo of him, on its pro-farm 'reform' poster. Singh says this photo is seven years old and was now used by BJP without his permission, to illustrate a 'pro Farm Bill' government propaganda message,even as Singh says he is currently protesting against. Singh's video calling out, rather shaming the deliberate attempts of BJP is made sitting in a car, and faint sounds of the speeches etc being made at Singhu border can also be heard. He requested viewers to report the video, and was sure the political party will pay no heed to the legal notice he plans to send them soon.
His video calling out BJP for using his photo without permission may be seen here:
Meanwhile, the BJP's backroom team seems to have removed the poster that Singh and many others have called out. But alert users have of course taken screen shots, which are now doing rounds along with the original image Singh still has on his facebook page.
Singh whose Wikipedia page states that he holds a Masters of Science in Advance Software Technology from International Institute of Information Technology, Pune, has been actively sharing photos, and videos from the farmer's protest on the Delhi-Haryana border. As a photographer he has also shared his self portraits which are composed to depict the life, and work of a farmer. This theme is also seen reflected in his youtube channel, which of late has been beaming interesting footage from the nearly month-long farmers protest at Singhu.
Related
Kranti ka Naqsha, Mapping the Revolution
Peasants in southern states continue farmers' agitation
Sikh priest's suicide exposes double speak of the ruling BJP and its apologists
Maharashtra farmers to leave for Delhi on December 21
Exclusive: The farmers movement is here to stay: Rakesh Tikait