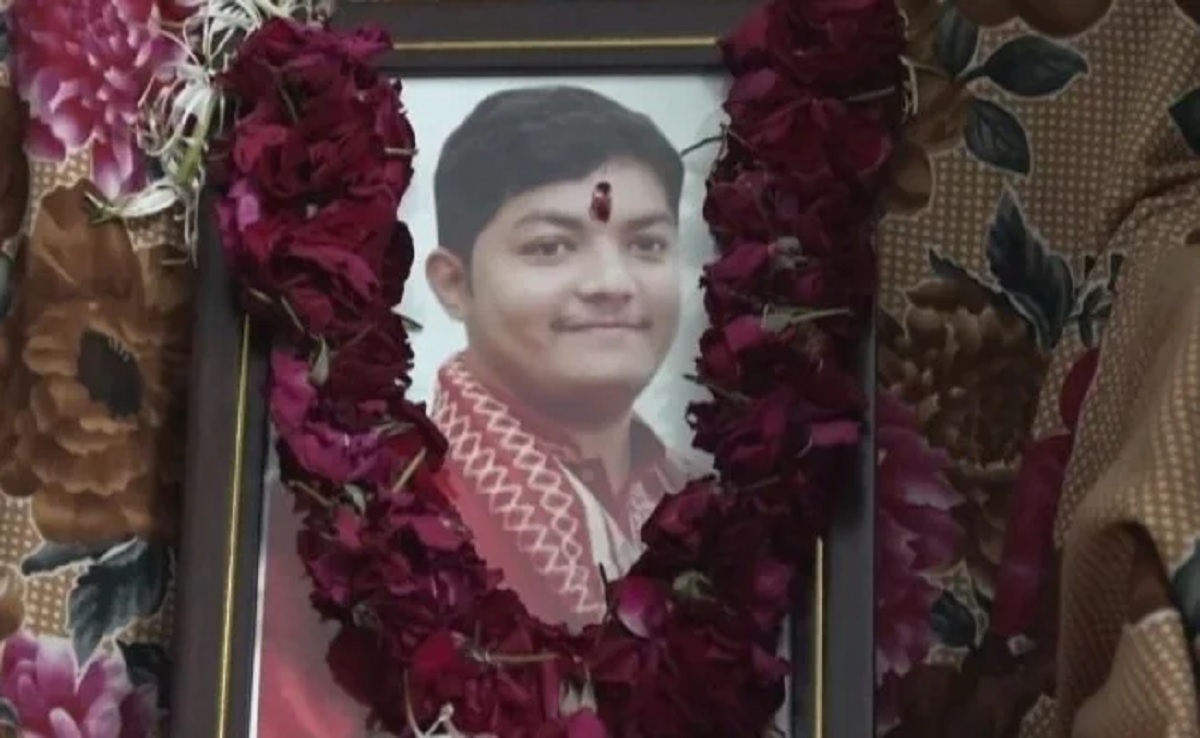 The family of Dalit boy Darshan Solanki who allegedly died by suicide at IIT-B has now alleged that Darshan was murdered. They also allege that the postmortem was done in their absence and without their permission which has increased their suspicion. The police is continuing the probe while the student body in IIT-B maintains that Darshan faced caste discrimination and the institute has vehemently denied any such claims.
Darshan Solanki allegedly ended his life on Sunday, by jumping from the seventh floor of a hostel building within the campus.
The Ambedkar Periyar Phule Study Circle (APPSC), a student body in IITB pointed towards a report released by SC/ST Cell of the institute which apparently talks about lack of institutional support for Dalit and Tribal students in the campus. The student body has demanded that this report be made public.
The IIT Bombay on Tuesday rejected charges of caste discrimination in the institute. However, it said that it takes utmost precautions to make the campus as inclusive as possible and it has a zero tolerance for any discrimination by faculty. It further said in its statement that the SC/ST cell has received very few complaints over the years and one complaint was found to be of substance where strict action was taken.
The student body has demanded the resignation of the Director of IIT B (Prof Subhasis Chaudhuri). APPSC has also said that despite complaints, the administration did not appoint any SC/ST counsellors. The body called out the institute for its shallow condolence meet and said, "We don't need Institutes of Eminence (IoE) like IITs; what we need is an "Institute of Empathy."
Darshan's sister, Jhanvi Solanki, however said that her brother casually mentioned incidents of discrimination against him. "He casually told me how the attitude of fellow students changed when they came to know he belonged to a scheduled caste. They ignored him, they wouldn't help him," she said. She however, added that he was not the kind to get perturbed by such incidents and was strong willed." She suspects foul play and insists he was killed.
Darshan's father has alleged that the post mortem was conducted before they could reach Mumbai and that it was done in a haste and without their permission.
Union minister of state for social justice Ramdas Athawale has demanded a probe into Solanki's death and has assured financial assistance to the family through Gujarat and Maharashtra governments.
In 2014, when a student died by suicide at IIT-B, the institute set up a committee and the report concluded that Aniket Ambhore's death was an outcome of a "discriminative atmosphere" on campus. It took 7 more years to set up the SC/ST Cell on the campus. Further, students and professors told The Wire that the cell was functioning without a mandate and one professor said that the Cell after conducting a survey had identified 15-20 students from SC-ST communities who were in need of help
Two days after this incident, A post-graduate student at IIT Madras was found dead at his hostel. Steven Sunny, a second year student from Maharashtra, was found hanging in his room.
These two back to back incidents of alleged suicides at the country's IITs have raised pertinent questions about mental health support and counselling at such eminent institutes which have all the resources to provide such facilities to their students. While the death at IIT-B is suspected to be due to caste discrimination, students at IITs over the years should have prompted a better response from all of these institutes to ensure that the students have all resources at hand to deal with mental stress and keep up their mental well-being. Clearly, these institutes have failed.
Related:
MP: Dalit boy dies by suicide, blames teacher's casteist remarks
REPLUG: Rohith Vemula, Your Sacrifice was Not in Vain
Student groups clash in Lucknow University on Rohith Vemula's death anniversary