CBI has proved unwilling or incapable of pursuing the leads provided to it by the ATS investigations. Far worse, it has ended up diluting the ATS case. Presented below are some of the obvious lacunae in the CBI's charge sheet, examples of the bureau's acts of commission and omission:
Acts of commission
The two ATS charge sheets accuse 11 persons of being part of a criminal conspiracy involving terrorist acts: a very serious charge against all of them. But the CBI did not even consider the possibility of such a conspiracy. In glaring contrast to the ATS approach, it simply refused to explore the forward or backward linkages to the accidental explosion at Laxman Rajkondwar's house in April 2006 except to the very limited extent of naming those who sheltered the injured fugitive, Rahul Pande, from the police or gave him surreptitious medical help. The CBI divided the 11 accused into three categories and then proceeded to completely dilute the charges against 10 of them. The one remaining accused was absolved of all charges.
The CBI holds the six accused who were present at the explosion spot (and who died or were seriously injured in the incident) as collectively responsible only for the following offences: for causing the explosion with the full knowledge that such an explosion can claim lives (Sec. 304, IPC: culpable homicide not amounting to murder), for negligent conduct (Sec. 286, IPC), for causing grievous injury (Sec. 338, IPC), for possession and control of explosive substances (Sec. 4b and 5, Explosives Substances Act) and for unauthorised possession of 10 live cartridges (Sec. 25 of the Arms Act).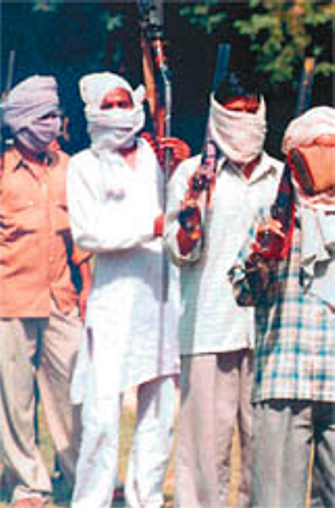 Villainous conspiracy
As for the other four co-accused – Sanjay Choudhary, Ramdas Mulange, Dr Umesh Deshpande and Milind Arvind Ektate – the charges against them are limited to: culpable homicide not amounting to murder (Sec. 304, IPC), negligent conduct with respect to explosives (Sec. 286, IPC), grievous hurt to others (Sec. 338, IPC), intentional omission to give information of an offence (Sec. 202, IPC), harbouring an offender (Sec. 212, IPC), and abetment of an assault (Sec. 134, IPC).
Laxman G. Rajkondwar, the owner of house where the explosion took place, who, according to the ATS charge sheet, was as involved in the crime as his deceased son, has been let off the hook.
In short, the Unlawful Activities (Prevention) Act 1967 (as amended in 2004) was conspicuously not applied against any of the accused. Similarly, Section 120B of the IPC, for criminal conspiracy, has not been applied against anyone.
Acts of omission
The CBI's acts of omission are as serious, if not more so, than its acts of commission:
For the ATS the accidental explosion in Nanded turns out to be only one episode in a diabolical terrorist plot involving a nefarious network of Bajrang Dal activists functioning with covert support from other wings of the sangh parivar. But for the CBI the sole concern appears to be to treat the Nanded incident as an isolated case so that the trial, which is conducted on the basis of the charge sheet, does not even examine the possible existence of a terrorist network in Maharashtra. A network that is engaged in hate-mongering, is linked to institutions where former intelligence officials and army men train cadres in the handling of arms and explosives, and which collects funds and provides other logistical support.

Why did the ATS not apply the provisions of MCOCA to the accused when according to its own findings the accused were implicated in terrorist acts? This is a question that the CBI should have probed. But it did not even raise the subject. Why not?

Contrary to the findings of the ATS, the CBI does not utter a word about the links that the accused persons had with the RSS, the Bajrang Dal and the VHP. Why?

The ATS investigation clearly establishes the existence of a terrorist nexus operating under the wider sangh parivar umbrella. The CBI should have followed this up after it took charge of the case. What is the real agenda of the Bhonsala Military School in Nagpur? Who owns and runs the Akanksha Resort in Pune? Is it linked in some way with the Bajrang