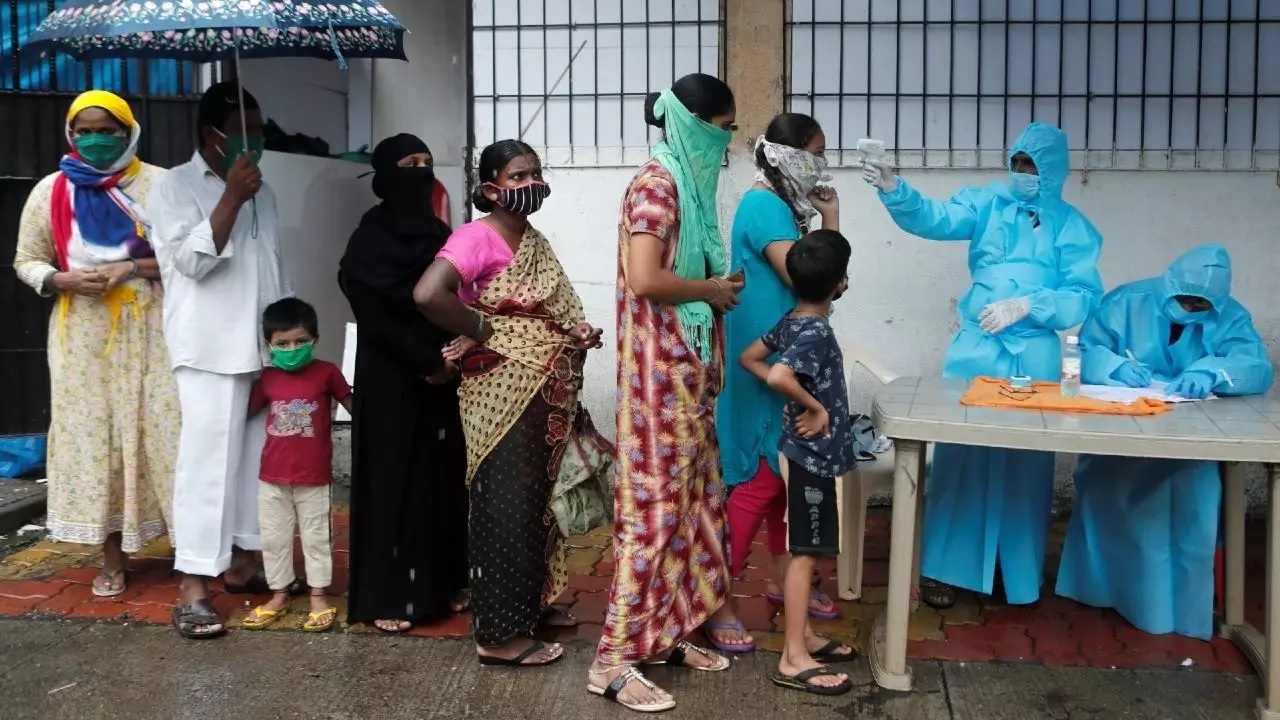 Image courtesy: Francis Mascarenhas / Reuters
India has temporarily suspended all flights coming from the United Kingdom till December 31. According to the news shared on social media this is the first response from India, to the news of the Covid-19 virus variant there. The ban comes into effect from midnight tomorrow.
BREAK- India temporarily suspends all flights from UK till 31st Dec in the wake of new virus variant there

Flight ban in effect tomorrow midnight.

All passengers arriving to India from the UK until then will be subject to mandatory RTPCR tests on arrival#CoronavirusPandemic

— Zeba Warsi (@Zebaism) December 21, 2020
India has recorded over 1 crore Covid-19 cases till Monday December 21, however according to the Union Ministry of Health and Family Welfare (MoHFW), there is no need to panic as 25,709 recoveries have been reported in the last 24 hours, and the total number of new cases was lower than that at 24,337. India's total coronavirus tally has reached 1,00,55,560 on Monday.
According to the ministry, the fact that the recoveries outnumber new cases has also improved the recovery rate to 95.53 per cent on Monday. However, the country's fatality count is now at 1,45,810 after 333 deaths were recorded in the last 24 hours. The total number of recovered cases is now 96,06,111 and there are 3,03,639 active cases in the country.
Over the weekend, many countries have banned incoming flights and other travel, originating from the United Kingdom, amid mounting fears over an "infectious new strain of the novel coronavirus" according to multiple news reports. This mutation was first detected in England, and by Sunday the travel bans, and suspension of flights was announced.
In India the Health Ministry also held a meeting on Monday of the Covid-19 monitoring group, and Health Minister Dr Harsh Vardhan has said there was "no need to panic". According to NDTV, Dr Harsh Vardhan told the media, "At this time, I would say, don't get hassled with imaginary situations, imaginary talks and imaginary panic. The government is fully alert. In the last one year, as you all have seen, we took all necessary measures to ensure the safety of people. If you ask me, there's no reason to panic so much."
Delhi Chief Minister Arvind Kejriwal had also asked that the flights be banned.
New mutation of corona virus has emerged in UK, which is a super-spreader.

I urge central govt to ban all flights from UK immediately.

— Arvind Kejriwal (@ArvindKejriwal) December 21, 2020
The mutant virus was first detected in southeast England in September, reported NDTV. Now it is quickly becoming the dominant strain in London and other parts of the UK, and has led to surging infection numbers and fresh restrictions, casting a cloud on Christmas celebrations. News reports quoted British Health Secretary Matt Hancock saying, "The new variant is out of control". However, British Prime Minister Boris Johnson said, "There's no evidence it causes more severe illness".
According to India's Union Health Minister Harsh Vardhan in his personal opinion, the Covid-19 vaccinations may start in january. "I personally feel may be in January in any stage or any week, there can be a time when we can be in a position to give first Covid vaccine shot to the people of India," Harsh Vardhan is reported to have said to a news agency interview carried by NDTV. He added that, "India is not less than any country when it comes to Covid-19 vaccine and research. Our priority has been the safety and efficacy of the vaccine. We do not want any compromise on that. Our regulators are analysing them with seriousness." According to the minister, who was speaking at a Covid-19 meeting, in the next six to seven months, India will have the capacity to inoculate about 30 crore people, as "our scientists and health experts have worked on the development of a vaccine by genome sequencing and isolation of the coronavirus and developed an indigenous vaccine. In 6-7 months, we will have the capacity to inoculate about 30 crore people."
Meanwhile, the official Covid-19 Tracker shows this:
Kerala reported the highest daily new cases at 6,293, followed by Maharashtra with 3,940 new cases. Ten States/UTs account for 81.23% of new deaths, with Maharashtra recording the maximum casualties (74), followed by West Bengal recording 43 and Delhi recording 32 daily deaths.
Related:
Covid Hospital Fire: SC issues guidelines to avoid further fatal accidents
Will a vile electronic media pay for vilification of the Tablighi Jamaat?
SC takes suo moto cognisance of Rajkot Covid Hospital fire
Shrey Hospital Fire: Four months on, no evidence yet!