On the very day that another BJP leader was booked for hate speech, the BJP's firebrand MP, Yogi Adityanath spews venom against Muslims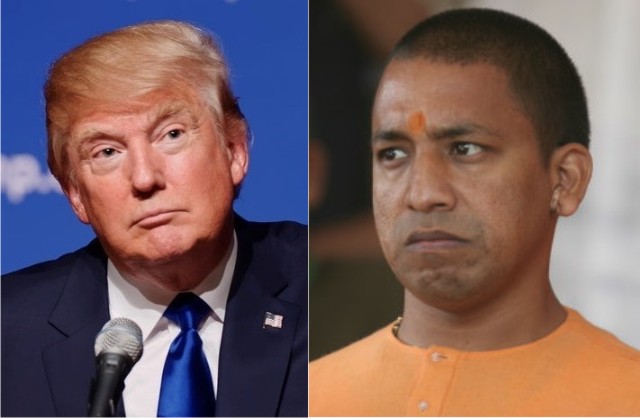 The world may think what it likes but the firebrand BJP MP from Gorakhpur, Yogi Adityanath in Uttar Pradesh likes US President Donald Trump.
Addressing an election rally in Bulandshahr on Monday for the coming Assembly polls in his state, the BJP leader said, "Similar action is needed to contain terror activities in this country."
Adityanath also reportedly raised the alleged exodus of Hindus from Kairana and promised to deal with the issue "strictly" if the BJP was voted to power. The Times of India reported him as comparing the situation in Kairana to that of Kashmir over 27 years ago "Have you forgotten the exodus of Kashmiri Pandits in 1990?… If you do not wake up even now, you will also be forced to migrate to other regions," he said. He exhorted voters to "remember the riots and the rapes" when you vote on February 11.
Meanwhile The Indian Express reported him as claiming at another rally in Sahibabad the same day that Trump sees Modi as his "political icon".
Adityanath also praised Russian President Vladimir Putin's decision to not grant special rights to any minority community. "Whoever lives in Russia will abide by Russian laws and whoever doesn't follow, should go where they like Shariat law", he said at the rally. India's self-proclaimed secular parties, he said, lacked the courage to speak the same language.
On Monday, another controversial BJP MLA Suresh Rana was booked by Uttar Pradesh police on charges of inciting hatred after he said that curfew will be imposed in Kairana, Deoband and Moradabad if he is elected again in assembly polls next month.
Voting for the state's 403 seats will be held in seven phases and results will be out on March 11.
For a video clip of the BJP MP's take on Kairana, click here.