On the occasion of Hindi Diwas, Union Home Minister and BJP president Amit Shah set the cat among the pigeons by suggesting that Hindi should become India's "one language marking its identity globally". But his pitch backfired miserably when non-Hindi speaking people sent brickbats his way for daring to impose a culture of linguistic chauvinism.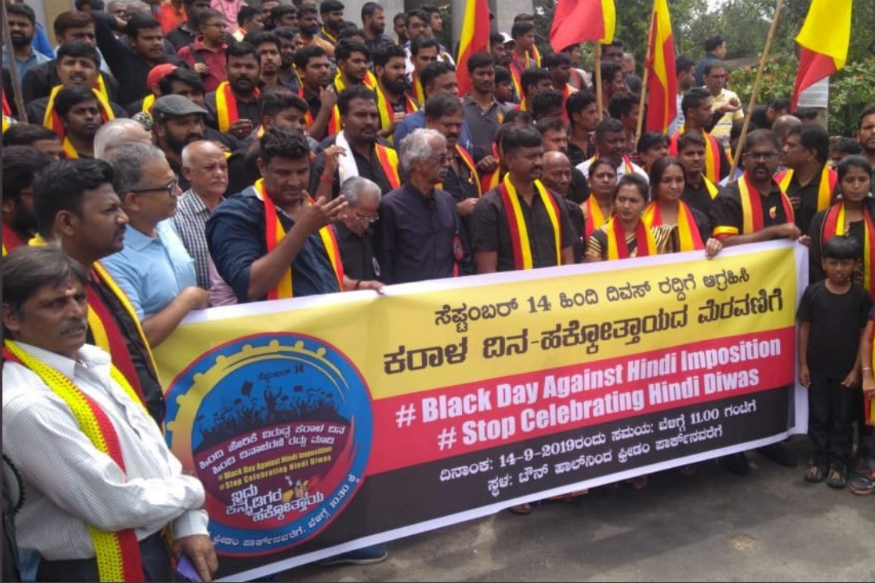 Speaking at an event in Delhi on Saturday morning Shah had also said that all children in the North East would be taught Hindi. He then went on to tweet,
"भारत विभिन्न भाषाओं का देश है और हर भाषा का अपना महत्व है परन्तु पूरे देश की एक भाषा होना अत्यंत आवश्यक है जो विश्व में भारत की पहचान बने। आज देश को एकता की डोर में बाँधने का काम अगर कोई एक भाषा कर सकती है तो वो सर्वाधिक बोले जाने वाली हिंदी भाषा ही है।"
The tweet may be viewed here:
This went down poorly with non-Hindi speakers who see the move as one that is against India's diversity. Dravida Munnetra Kazhagam (DMK) president MK Stalin pulled no punches when he responded to Amit Shah's pro-Hindi agenda saying, "This is India, not Hindia." In a series of tweets Stalin also asked Amit Shah and Prime Minister Narendra Modi to withdraw the idea of Hindi imposition as this is not India. He also tweeted, "I ask that they clarify their position. Otherwise, the DMK will not hesitate to meet the democratic battlefield, which includes not only the allies in Tamil Nadu but also most of the states in India that are losing their rights due to Hindi domination."
In Karnataka, people took to the streets to protest what has been dubbed "Hindi Imposition" and "Hindi Imperialism". Former Karnataka Chief Minister HD Kumaraswamy tweeted saying, "Today, the central government is celebrating 'Hindi Diwas' across the country. When is Kannada language day celebrated with Hindi as the official language in the Constitution? @narendramodi Anyone? Remember the mirror is part of this union system." Former Chief Minister Siddaramaiah also tweeted, "Our opposition is not about the language of Hindi, but about its forced imposition." He added, "Stop the false propaganda of Hindi national language. Be aware that it is one of the official languages, like Kannada. Language cannot be brought up by falsehoods. Language grows out of mutual love and give-and-take."
Within minutes of Shah's controversial tweet, social media exploded with hashtags like #StopHindiImposition and #StopHindiImperialism becoming top trends, overtaking even #HindiDiwas.
Some of the tweets may be read here: